Jumping over shit is fun, right? Training with attractive professional athletes is fun too, right? We thought so. So, we decided to bring in the UCLA hurdles coach and a former UCLA decathlete to teach us how to hurdle:
Hurdles are a track and field sporting event. They are the actual things you jump over (well, hopefully), and are set a certain distance apart.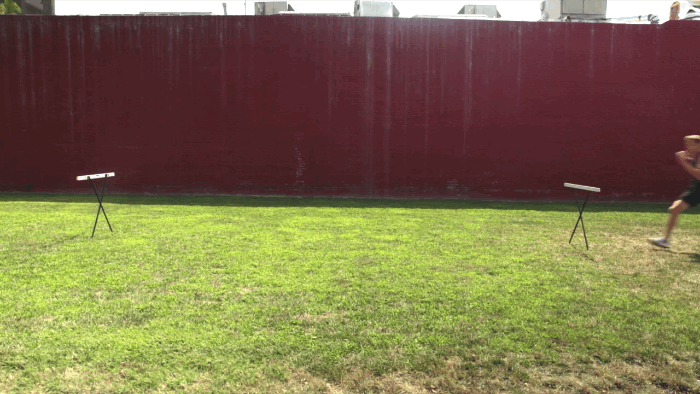 The first person to cross the finish line wins. Oh, but if you knock over a hurdle, you're out.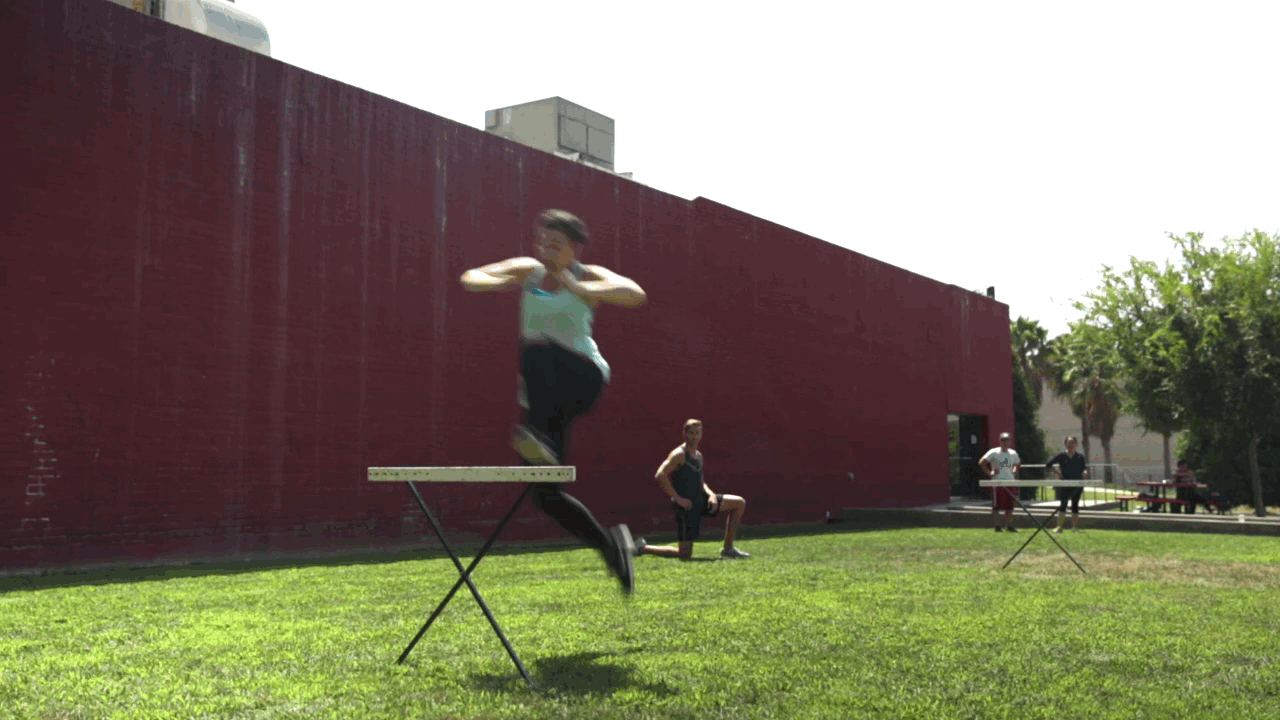 To start off with, the UCLA coach had us jump over a 27 inch hurdle...which is three whole inches lower than the lowest competition hurdle.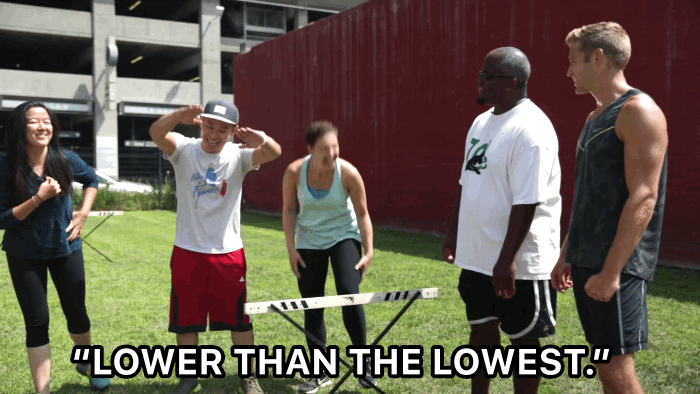 The coach explained that your front leg is known as your "lead leg" and comes up to your chest when your jumping over the hurdle, while your back leg is known as your "trail leg" and comes up to your elbow. Basically, like this: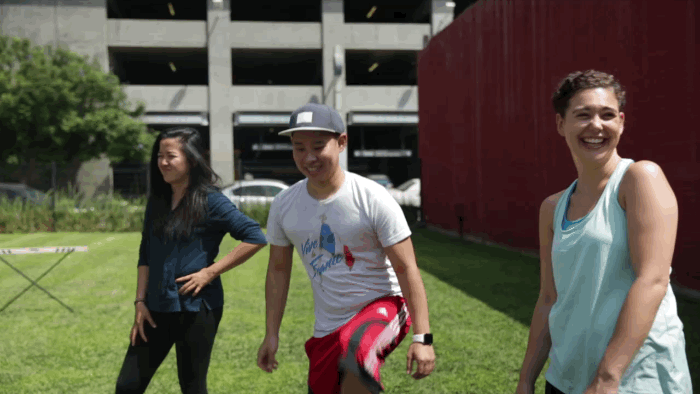 Things were off to a sleek and smooth start: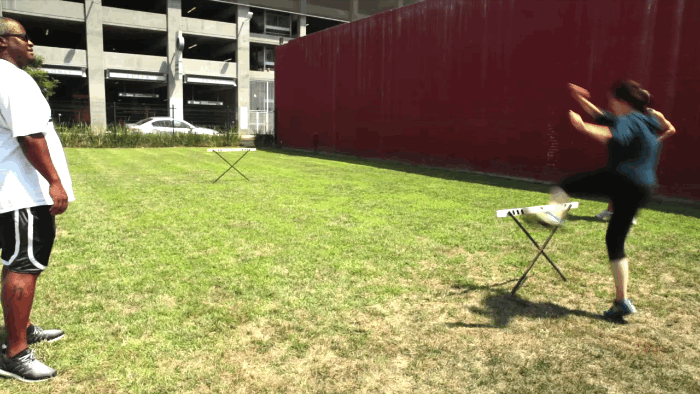 We even nailed the 30-inch hurdles, with minimal injuries and maximum hand waving: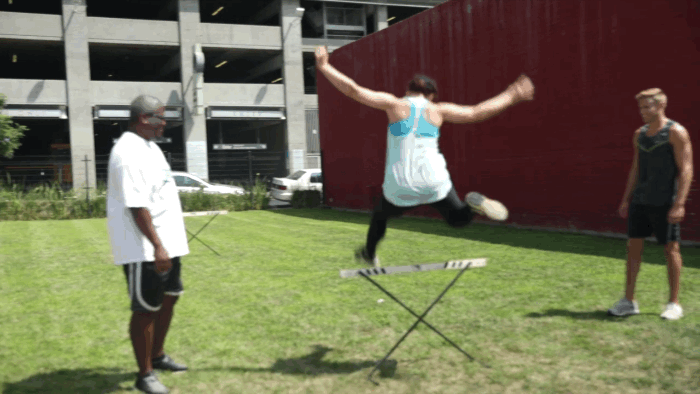 And, when it came time to conquer the 33-inch hurdles, Kane AND Devy passed with flying colors, even though they were a wee bit intimidated.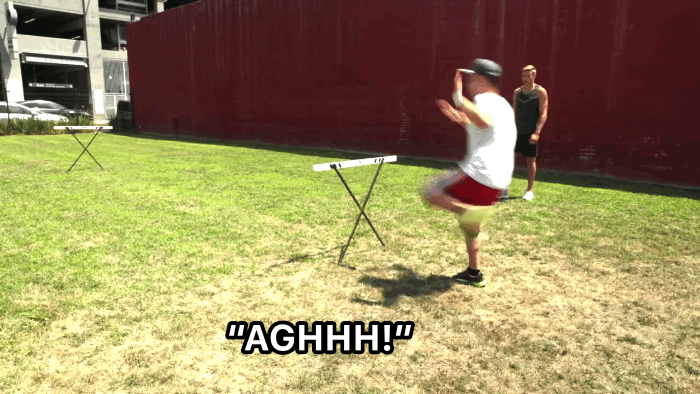 And last, but not least, came the biggest challenge of all; the 36-inch hurdles. These are higher than the adult women's competition hurdles, which are kept at 33 inches. And they looked scary as hell...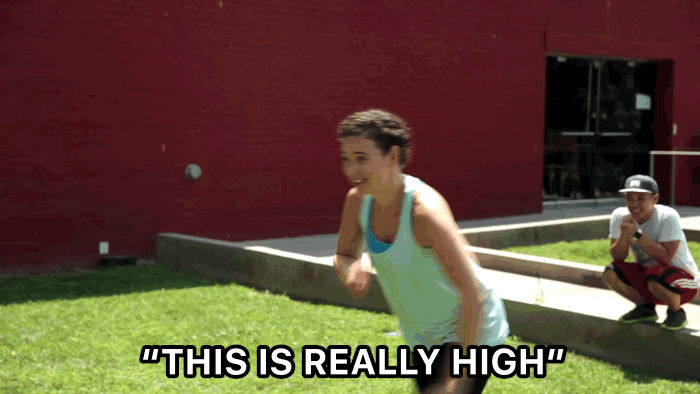 ...But with a little bit of determination, Kane and Izzy both did it!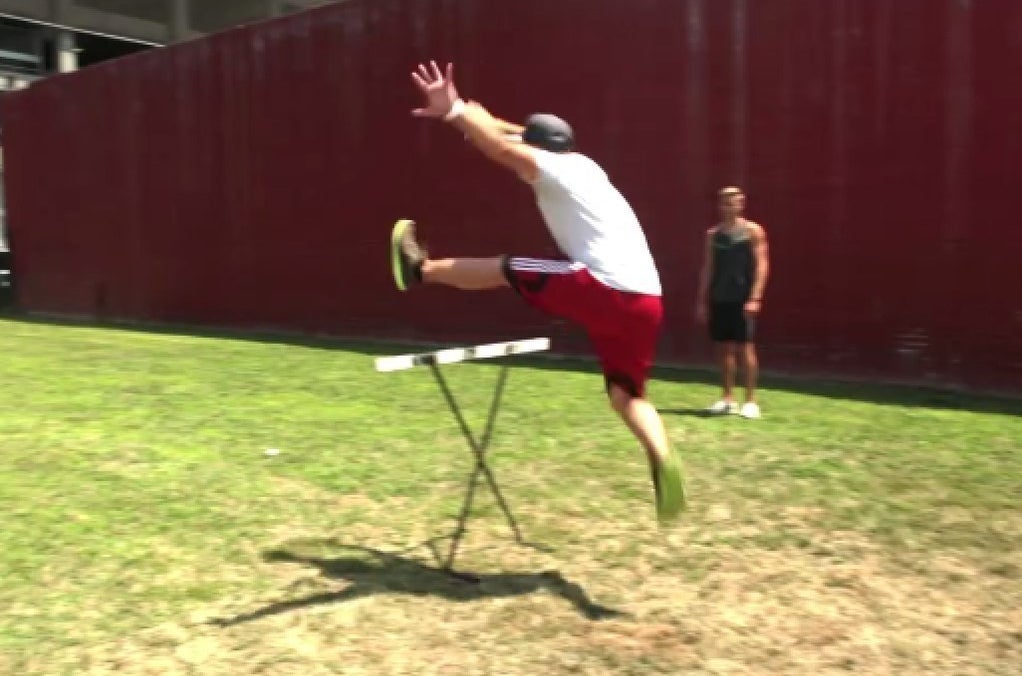 This just proves that the fact that they don't let women in the Olympics jump over a 36 inch hurdle is RIDICULOUS!
It felt fucking exhilarating, tbh. And not just because the decathlete was super sexy.
This post was created by a member of BuzzFeed Community, where anyone can post awesome lists and creations.
Learn more
or
post your buzz!
Looks like there are no comments yet.
Be the first to comment!