Russians Were Accused Of Killing This Man. The Story Is Far Murkier.
A man who smuggled military equipment for Ukrainian fighters disappeared in Guernsey, prompting fevered speculation of a Kremlin hit. BuzzFeed News found a more complicated tale.
by
,
Just past a bayside road bend, still within earshot of the waves of the English Channel, a dirt path marked "STRICTLY NO VEHICLES" opens into dense woodland. On a crisp January morning, a local man was walking his dog here when a strange sight stopped him dead in his tracks. The burned-out husk of a Volvo was sunk into the wet mud, surrounded by a shadow of ash. When police arrived and peered inside, they found a shotgun – and a pile of charred human bones.
The bones belonged to Mikus Alps, a 33-year-old Latvian mechanic who moonlighted in the war for eastern Ukraine, smuggling military equipment thousands of miles in support of Ukrainian volunteer fighters battling pro-Russian forces.
Within hours of the discovery, a Ukrainian commander had declared Alps a martyr and blamed the Kremlin for his death — "I have no doubt that this was the Muscovites" — sparking international speculation. "It appears Russia just assassinated someone in a British crown territory," ran the headline in the Washington Examiner. "Kremlin killed my comrade in Guernsey fireball to make it look like suicide," blared the story in Britain's Daily Mirror.
BuzzFeed News travelled to Guernsey — a British Crown dependency — to dig deeper. We spoke to a dozen people who knew Alps — five Ukrainian fighters and seven local friends in Guernsey — reviewed some of his last text messages, and obtained exclusive photographs of his activities in Ukraine to reconstruct the weeks before he vanished. The resulting picture is far murkier than the headlines first suggested.
While friends in Guernsey and Ukraine believe Alps was murdered over his activities in Ukraine, a source close to the police investigation told BuzzFeed News that there is no evidence of any third-party involvement in his death. Alps was acting oddly before his disappearance: He declared suddenly that he was going to sell his businesses, sent texts saying he was feeling depressed, and posted a plaintive letter to his tattoo artist appearing to foretell his own demise: "If you're reading this I am probably in a better place".
Friends said he had also received threats in the days before his death. Three of his Ukrainian comrades, still locked in war against their Kremlin-backed enemies, told BuzzFeed News that Alps spoke of menacing messages connected to his work in Ukraine – and one claimed the Guernsey police did not contact him when he reached out after Alps died to offer information via an intermediary. Police declined to comment on this. A source close to the investigation said officers "are aware that he received negative comments online" from Russian accounts but said they had seen nothing linking these or any other threats to his death.
Guernsey, just off the northwest coast of France, is 25 square miles of small villages and rolling countryside, with French road names and 63,000 mostly-English-speaking residents. The last recorded murder there was in 2004 – and the islanders are more accustomed to heated debates about the preservation of Norman-era dry stone walls than international murder plots.
From the beginning, Guernsey police have downplayed the swirling suggestions that Alps's death could be another Kremlin hit. Early on, they insisted that though they were not yet "ruling anything in or out", they had found "no concrete evidence" that Alps's fate had any link to his work in Ukraine. And they urged the public to avoid "jumping to conclusions".
This has been a difficult ask. After police made their very first statement about Alps's disappearance and the burnt-out car, they were startled to find their own Facebook account "hijacked" by both pro-Russian and pro-Ukrainian commenters debating whether he was murdered over the war, a police spokesperson said. Around this time, one of Alps's social media accounts became active, prompting a wave of conspiracy theories that he had faked his own death.
Last year, BuzzFeed News exposed 14 suspected Russian assassinations on British soil – and one in the US – that the UK police have dismissed as suicides or natural deaths. The UK is in charge of Guernsey's military and diplomatic affairs, but solving crimes is up to the local police force. Guernsey Police have asked the British Home Office to help conduct some forensic tests, and have sought the aid of a couple of senior investigators from the neighbouring island of Jersey. But largely, to determine whether the death of Mikus Alps belongs on the grim and ever-growing list of Russia-linked assassinations in the West, they have been on their own.
This is the strange story of his disappearance — and of an island awash with rumour and conspiracy.
Alps had been a gregarious member of Guernsey's bustling Latvian expat community since he moved to the island with his elderly mother in 2005, settling in the parish of St Saviour. He had blue eyes, light brown hair, a close-cropped beard, and arms covered with images of guns, bullets, and hand grenades. His friends called him "Mik" (sometimes spelled "Mick"). They said he organised "Lock-In Guernsey", the island's first-ever mixed martial arts cage-fight, and got involved in the now-defunct Guernsey Festival, which flew in musical acts including Macy Gray, indie musician King Charles, and Primal Scream guitarist Barrie Cadogan.

Alps had a brief stint working as a gravedigger, and pictures on Facebook show him horsing around in an unfinished grave. He soon moved onto another passion, tinkering with cars. He'd buy old vehicles that had gone out of use, then sell their parts on eBay — and he had workshops on either side of the island where he would work until the early hours of the morning. The enterprise grew enough for him to start hiring employees and, late last year, a former flatmate said Alps told him he thought his business was worth £400,000.
Alps was full of ideas, and sometimes daydreamed of international travel and danger. "He used to talk about running away and joining the French legion," said one of his friends, who declined to be named because of the "mucky situation".
When Russia annexed Crimea in the spring of 2014 and then began sending forces to eastern Ukraine, Alps took an interest in the plight of the Ukrainians fighting back. He made contact with the 8th Ukrainian battalion, set up a Facebook page called "Help Ukrainian Defenders C.I" which pledged to support "volunteers on front line with various donations," and posted pictures of large boxes of camouflage clothes and military-style backpacks.
Alps raised thousands of euros to get the equipment, one Ukrainian fighter told BuzzFeed News. Then he took the rest of the job into his own hands. He packed his car with "stacks of bulletproof vests, canisters, military clothing, and medical packs," according to the friend, and simply drove across Europe until he reached eastern Ukraine.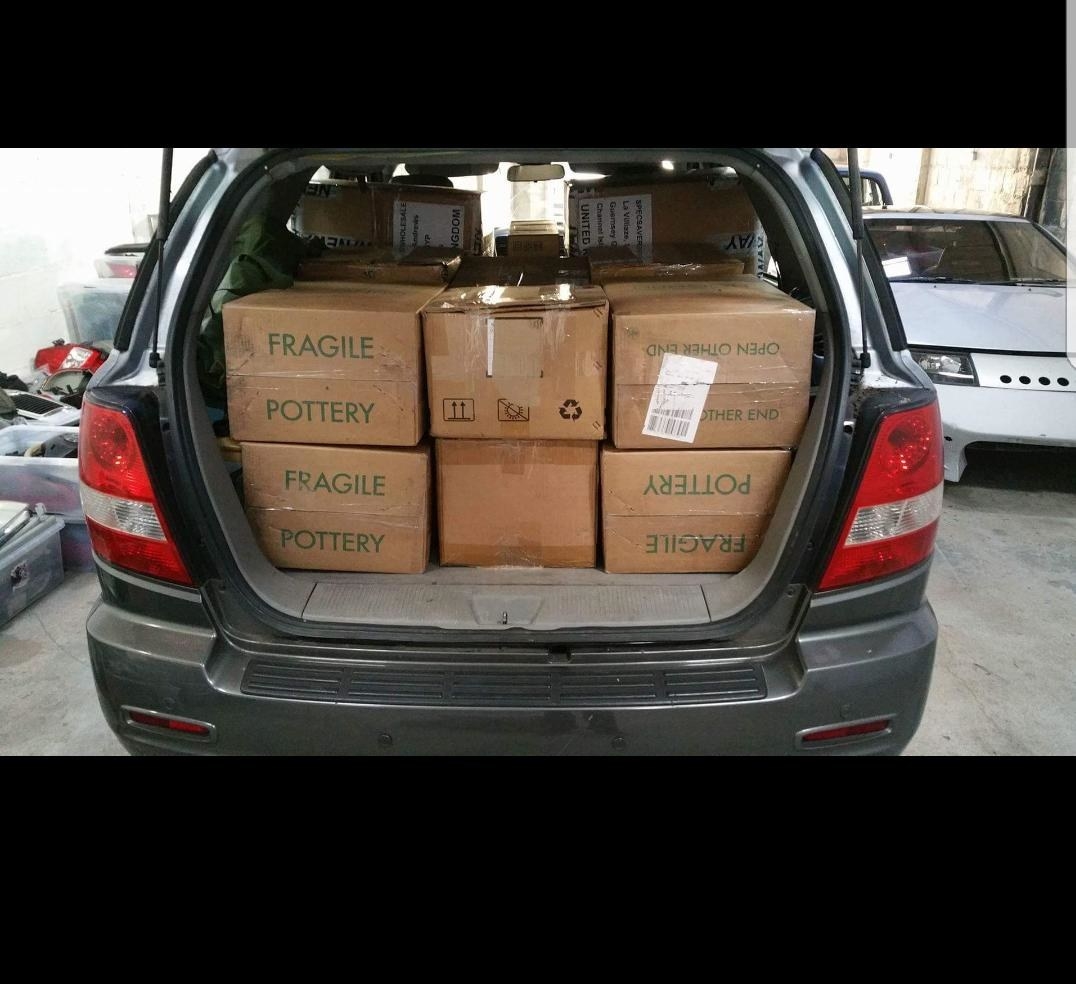 The 8th battalion, based in the seaside town of Mariupol, took him under its wing. Alps made a number of these supply trips, and even managed to bring over several Jeeps for them to use, said Andriy Libych, who told BuzzFeed News he is a member of the battalion. "Mikus gave us many necessary things," Libych said via Facebook messenger. "He did a big job. And he was our friend."
Alps even occasionally joined in on the fighting, Libych said: "Yes, he was in combat." Libych said that he saw Alps during two separate trips last year. During one, he stuck around for about a month. "In the summer he came back home," Libych said. "He had plan to arrive again."
It was from this point onwards, several Ukrainian volunteers told BuzzFeed News, that Alps started fearing for his life. "He told me as all man do, without fear, with bragging, 'they are threatening me constantly'", said Oleg Nazarenko, who claimed to have met Alps at the battalion's base in Mariupol. "I asked who is threatening? And he said 'I do not know, someone calls me saying stop helping Ukraine.'"
Back in Guernsey, friends started to notice some changes in Alps toward the end of last year. One day, out of the blue, he declared that his business was "getting too big" and offered it to the former flatmate, who was startled by the offer.
"Weeks before, everything was so great. And then for him to want to give it up was very odd because he had obviously worked so hard for it. It was really bizarre," said the former flatmate, who declined to be named because he suspected Alps had been assassinated and didn't want "the same people" coming for him.
"May we all be forgiven for our sins, and for all the ones we are yet to commit"
The flatmate pressed his friend, sensing that he was running away from something. This, the flatmate claims, is when Alps told him he was receiving death threats in the post and online from Russians who were aggravated by his activity in Ukraine. Alps spoke of a macabre plan, the flatmate told BuzzFeed News. "Before the fuckers got him, he would have a hand grenade and blow himself up."
The flatmate told BuzzFeed News he had provided this information to the police, including text messages he said showed Alps describing the threats. He said he would send those texts to BuzzFeed News — but then he claimed he had lost them when he replaced his phone.
A source close to the police investigation said this account was "unfounded and unsupported", and said that though the flatmate did come forward to police with information, "it was not about any threats." More broadly, claims that Alps was threatened just don't check out, the source said. Officially, Guernsey police have declined to comment on the issue.
Alps also kept in touch with his Ukrainian comrades during this time. He told one, Andriy Gergert, of his plans to sell his business, Gergert told BuzzFeed News.
On January 3, a Ukrainian fighter friend texted Alps to wish him a happy New Year and asked what his plans were for the next 12 months. Alps seemed to be down, so the friend asked if he was okay.
"Lil bit depressed...nothing seems to work at the moment as I would like to..," Alps replied.
"I have the same feelings," the friend wrote.
Alps then told the friend that he was "a bit of a mess at the moment without clear head," and said he "will see what happens over the next few days and if I can make things to work out."
Three days passed, and the friend wished Alps a belated Merry Christmas. Alps returned the gesture of good will before sending his final message to his comrades in Ukraine: "May we all be forgiven for our sins, and for all the ones we are yet to commit," he said.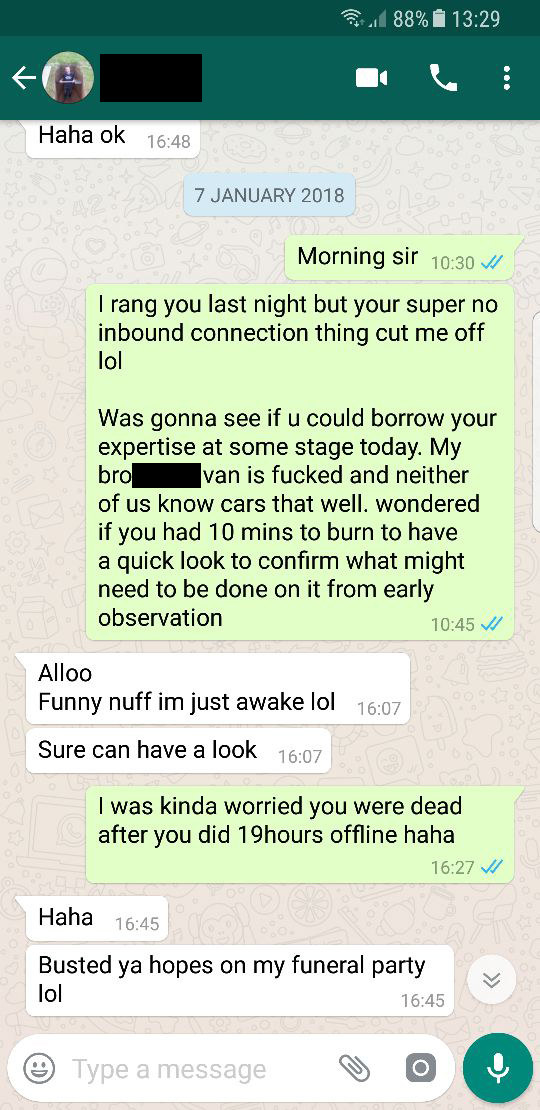 The following day, a friend in Guernsey tried to get in touch with Alps for advice about how to fix his brother's van. WhatsApp showed that Alps had been completely offline for 19 hours, which struck the friend as very unusual. He surfaced around 4pm, saying he had just woken up.
"I was kinda worried you were dead," the friend messaged Alps.
"Busted ya hopes on my funeral party lol," Alps replied.
They discussed getting together sometime soon. "See how it goes as not sure how im set for next few days," Alps said.
The very next morning, Alps disappeared. Facebook messenger showed that he was last active at 3:30am on January 8. Three and a half hours later, the man walking his dog discovered the burnt-out Volvo.

The dog-walker didn't notice any human remains, so it took Guernsey police a couple of days to get around to inspecting the car. That's when they found "human skeletal parts" and announced their discovery. They noted that Alps had disappeared soon before the car was found and said he had "distinctive tattoos on his arms and back." Within a day, the Ukrainian volunteers claimed him as a martyr.

"A fighter of the eighth detached battalion of the Ukrainian Volunteer Army, Mick, was killed at the heart of Europe – on Guernsey, the Channel Islands," wrote battalion commander Andriy Gergert on Facebook. "Sicilian mafia is a kindergarten group compared with the methods used by the Kremlin to reach their imperial goals. They do not care where they kill – be it eastern Ukraine or the centre of Europe. They will not stop."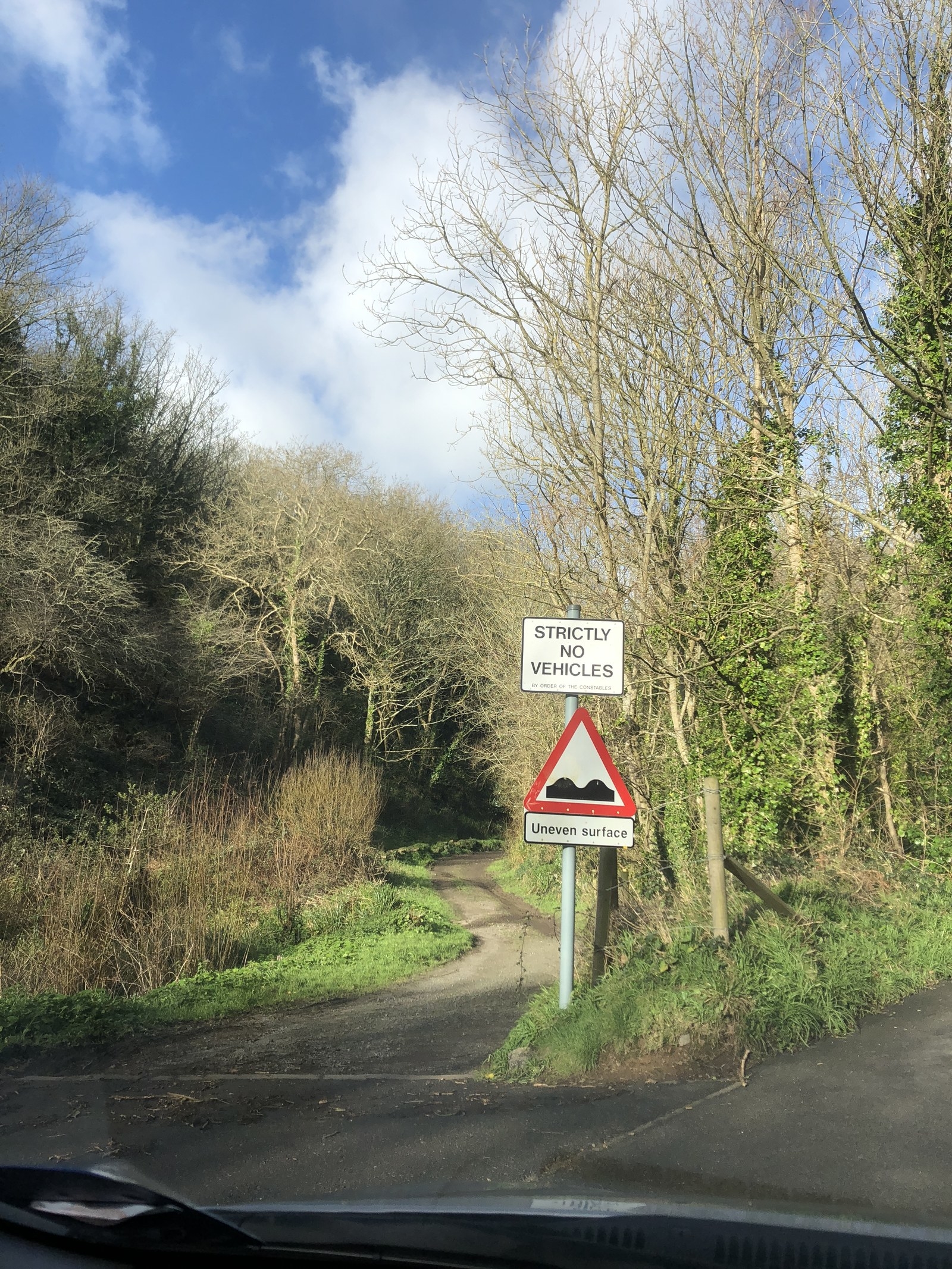 As it happened, Gergert had a contact in London. A child psychiatrist and professor at King's College London by the name of Dennis Ougrin had met a number of fighters while out in Ukraine helping children orphaned by the war.
Ougrin contacted Guernsey Police on the fighters' behalf. "I did not know Mikus Alps personally," Ougrin wrote via Facebook messenger, "but if you need any help establishing contact with his Ukrainian friends, translating etc please do not hesitate to contact me."
The person manning Guernsey police's Facebook account replied that they would pass Ougrin's message along to "officers concerned." Ougrin replied that he knew the commanding officer of Alps's battalion and he could put the police in touch with him. Guernsey police replied with a thumbs up emoji.
Ougrin said he never heard from the police again, and all of Alps's comrades who spoke with BuzzFeed News claimed they had not been contacted by the police. Guernsey police declined to comment on this.
Police called in a Home Office forensic pathologist to test the bones and determine whether they belonged to Alps. While they awaited the results, interested locals spun theories in all directions. Early on, police batted away rumours that they had found the bones of multiple people in the car, or that the skeleton they had found had been missing its legs.
When BuzzFeed News arrived in Guernsey, several said they believed that Alps had faked his own death – he had once worked as a gravedigger, after all. "If there is anyone I know that could get a hold of bones," one friend told BuzzFeed News, "it was him."
"If you're reading this I am probably in a better place."
With the tests on the bones in Alps's car still pending, police held a press conference on January 15. "We do not normally comment on rumour, speculation or unconfirmed reports in the media," chief officer Patrick Rice said. But this case was "fairly unprecedented" and he pleaded with the public to steer clear of guesswork until the facts came in.
Rice also announced that police had received a copy of a "sombre and reflective" letter "purporting to be from Mr Alps," which would be sent away for forensic handwriting analysis in the UK.
A source described the first line of the letter to BuzzFeed News: "If you're reading this I am probably in a better place." A second source confirmed that the letter expressed this sentiment.
Multiple friends told BuzzFeed News that the letter was sent to Alps's tattoo artist, known as Chalky. When contacted, Chalky bridled at the media interest in his case. "Does anyone take into consideration the mother of this guy, what she's thinking?" he said. "Not only has she lost her son but everyone's making up a load of shit at the same time. Have you not considered that?"
Other clues led some of Alps's friends to hold onto hope. For one, his Facebook account became active again. It was approving requests to join his "Help Ukrainian Defenders C.I" group.
One of Alps's friends told BuzzFeed News that seeing him online made him "feel sick", and he reported it to the police. The officer on duty thanked him for letting them know and said "he doesn't think it's Mr. Alps", the friend told BuzzFeed News, but he would "take it on board and mention it to his boss."
"Weeks before, everything was so great. And then for him to want to give it up was very odd because he had obviously worked so hard for it. It was really bizarre."
Dark rumours gathered steam. A local man who lived down the road from the forest where Alps's car was found said he had been told that the car had three bullet holes in it. "I did hear something that night," he told BuzzFeed News — he had seen a car go past his home "at an odd time" and had told the police about it. A source close to the police investigation told BuzzFeed News that there was "no evidence" of any gunshots on the night of Alps's disappearance.
But the neighbor couldn't resist the idea that Alps had feigned his own demise and was on the lam. "I reckon he's done a runner," the man said.
On January 23, police put that theory to bed, announcing that DNA tests conducted by the Home Office had proved that it was indeed Alps's skeleton in the car. The exact cause of death — fire, or something before the fire — was still undetermined.
Then, on February 9, officers announced that the forensic handwriting analysis had confirmed that the "sombre and reflective letter" had been penned by Alps, and said that it contained "detailed instructions" for his possessions.
Several friends close to Alps couldn't believe the Latvian would kill himself. "I have known Mik for a very long long time and there's no way he was suicidal, no way," said one friend who declined to be named because he did not trust the police.
How exactly Alps died remains an unanswered question. The Home Office pathologist called in to determine his cause of death has "requested the presence and input of an additional expert," the police announced, and results from further tests are due soon.
Officially, nothing has been ruled out and the police still "have an open mind" — but they continue to be skeptical of a Russia-linked plot. "I would again repeat that at this stage," their latest statement said, "there is no evidence linking Mr Alps' activity in Ukraine with his car being found burnt-out in Guernsey."