The author who helped write YouTube star Zoe Sugg's bestselling debut novel Girl Online has broken her silence following the ghostwriting row that erupted this week. Siobhan Curham was named in the acknowledgements of the book, and over the weekend was thanking people on Twitter for their support.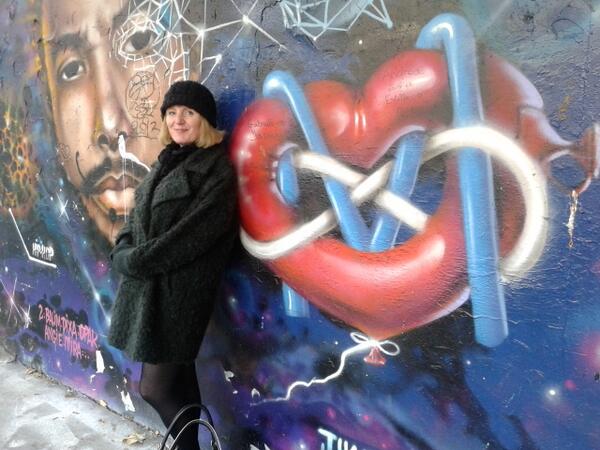 On Monday she released this blog post addressing some of the accusations being levelled at her online after finding herself in the centre of a debate over the use of ghostwriters by celebrity authors. She said she had had issues with how the project was managed and had expressed them on numerous occasions. Curham was full of praise for Sugg, declaring:
I've seen at first hand how caring and considerate Zoe is. I've been very impressed with how she finds ways to use her (completely unexpected) fame to help others, whether that be through her vlogs, blogs, books or becoming a digital ambassador for the mental health charity MIND.
Curham said she had not realised her full name would be mentioned in the acknowledgements and had not invited any of the attention she is now receiving. She wrote:
I'm not remotely interested in cashing in on someone else's fame. The thought of doing so turns my stomach.

This may seem hard to believe in our current celebrity-obsessed society, but I'm really not interested in fame, full stop. I truly don't care how many Twitter followers I have. I do not need to 'get verified' to feel validated.

All I want to do is be a good mum to my son and get on with my life, writing and coaching others.
She conceded mistakes had been made but said she was very proud to have worked on Girl Online. She said:
I think it would be really healthy to have a broader debate about transparency in celebrity publishing. But please don't blame Zoe personally for a practice that has been going on for years.

I really hope that once this storm settles, people will focus on the serious issues at the heart of Girl Online.
On Monday Sugg announced she was taking a break from the internet following the ghostwriting row...
...before quickly returning to hit out at those suggesting she had quit YouTube.