Taste in London launched a new event last night – pizza speed tasting.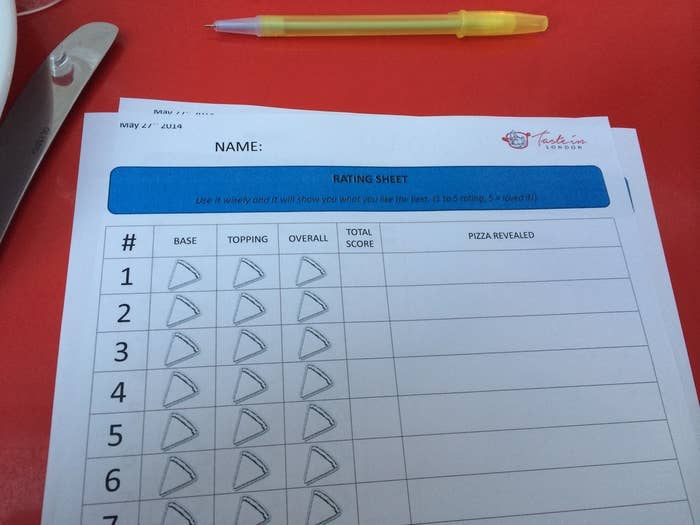 Imagine speed dating, but instead of uncomfortable conversations with other singletons you get to eat more pizza than you know what to do with.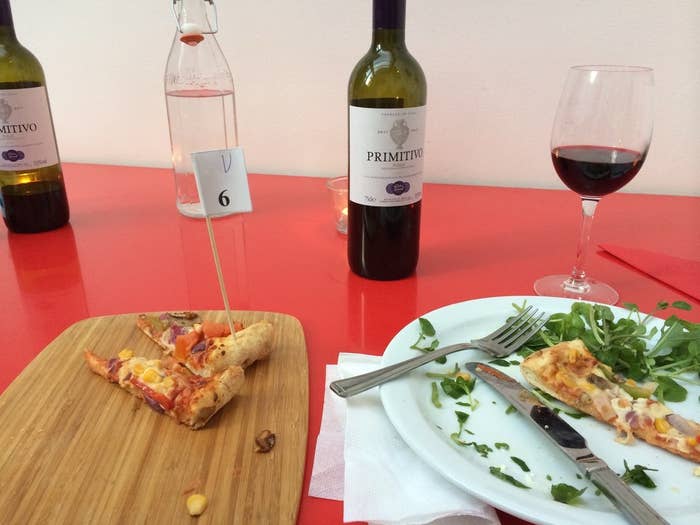 The event, held on Victoria Park Road, involved 15 different slices of pizza, from homemade to supermarket to high street takeaways.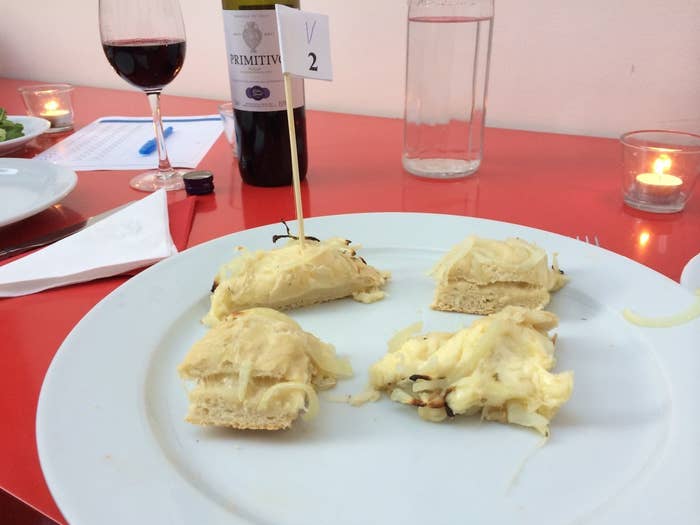 During the blind tasting, everyone gave each slice of pizza a mark for the quality of the base, topping and an overall score.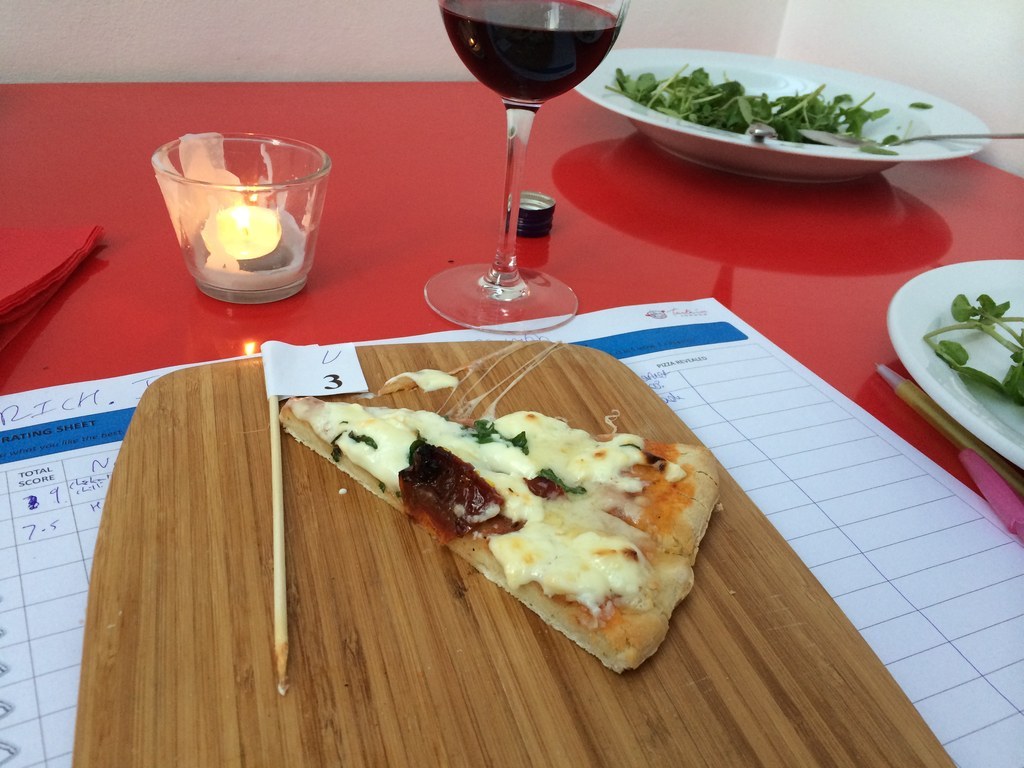 Everyone was also provided with a bowl of rocket and half a bottle of wine with their pizza.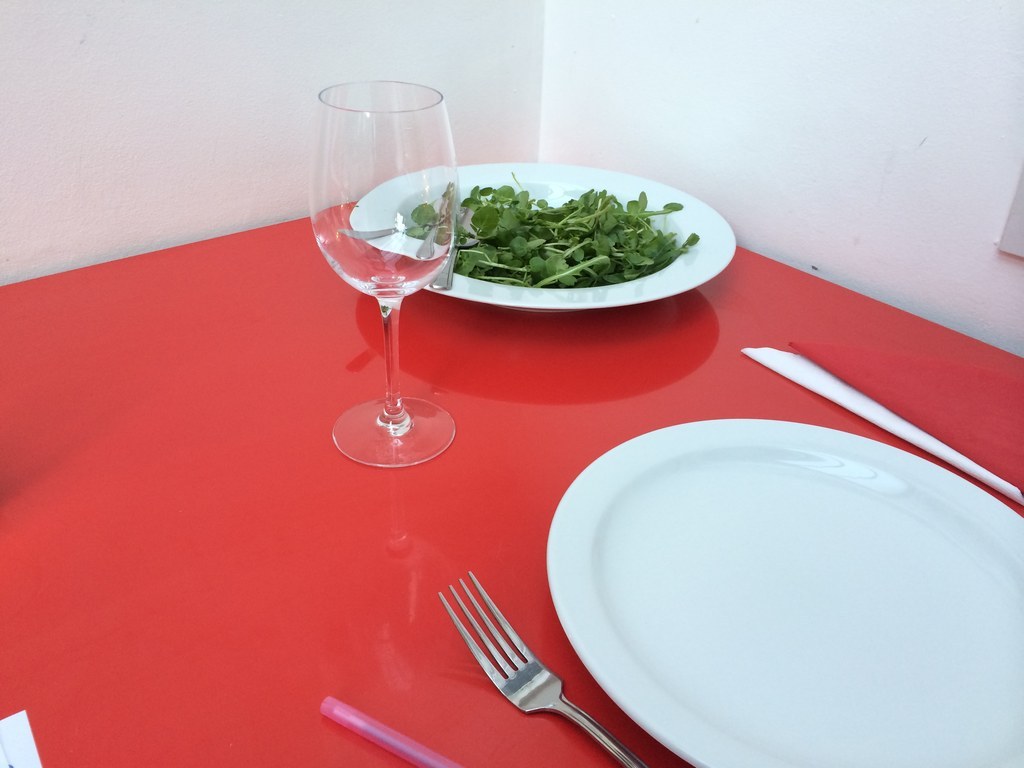 The event was unsurprisingly sold out, but there is still space on a second event later this month.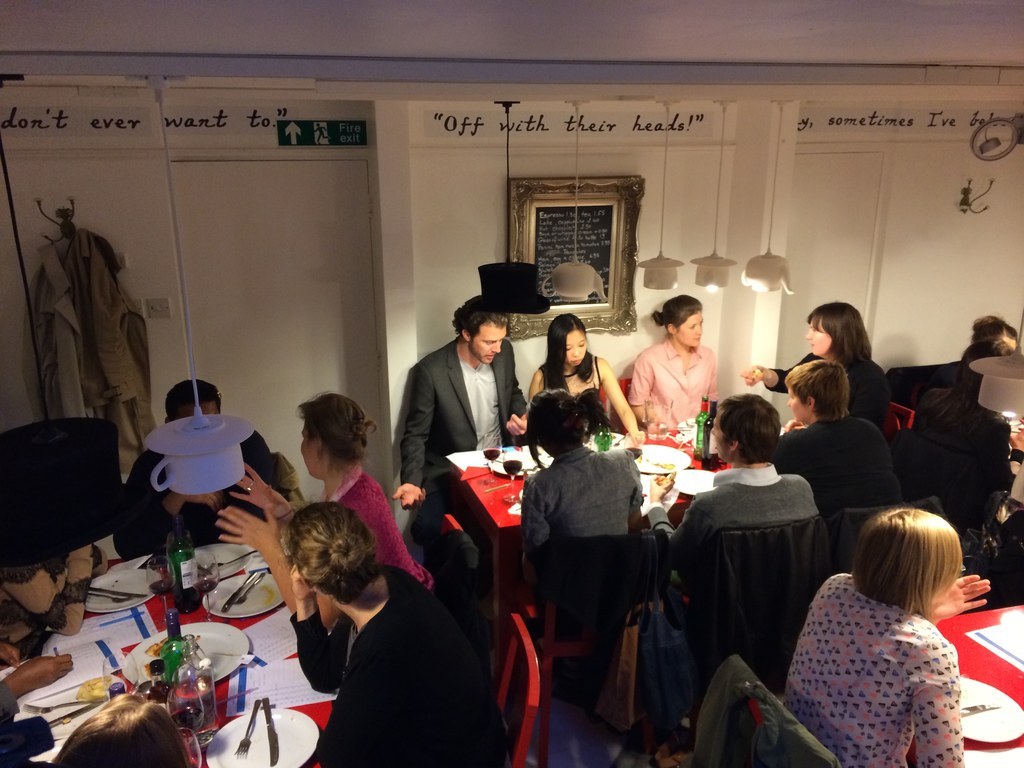 Laura Abbatangelo, who runs the event with her partner Alejandra, says she was inspired to put on the speed tasting after reading about Dan Janssen – the 38-year-old woodworker from Maryland who claims to have only eaten cheese pizza for 25 years.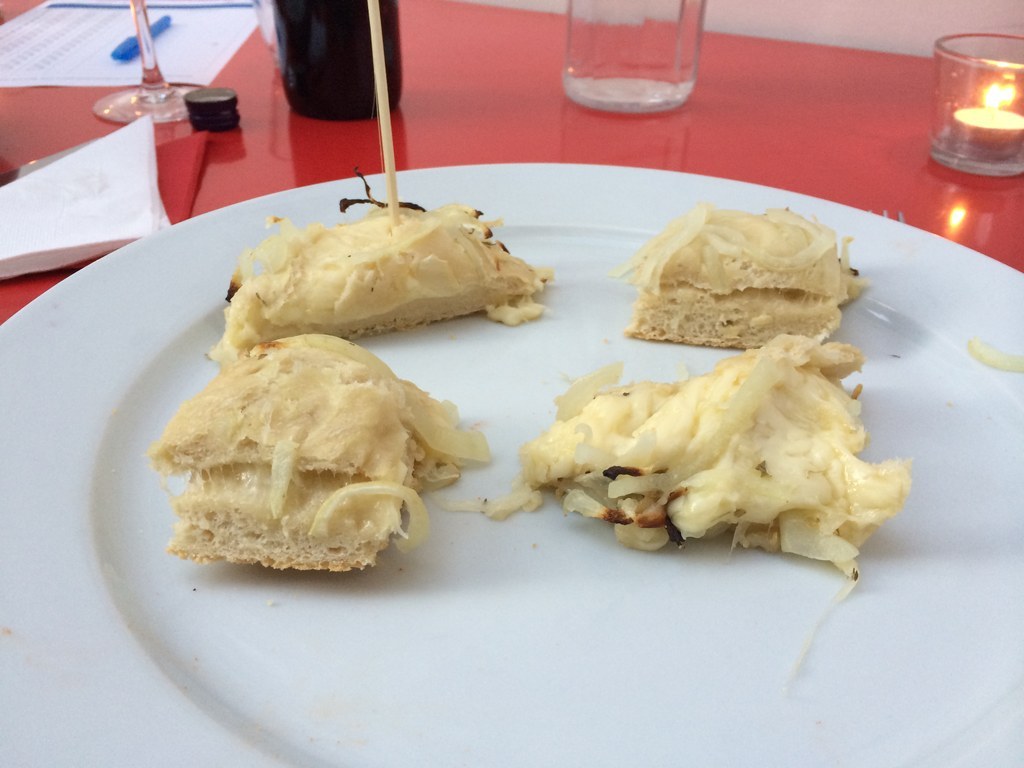 "He explained that for him variety was having a cheese pizza from different sources; that's when I knew the idea would work," Abbatangelo said.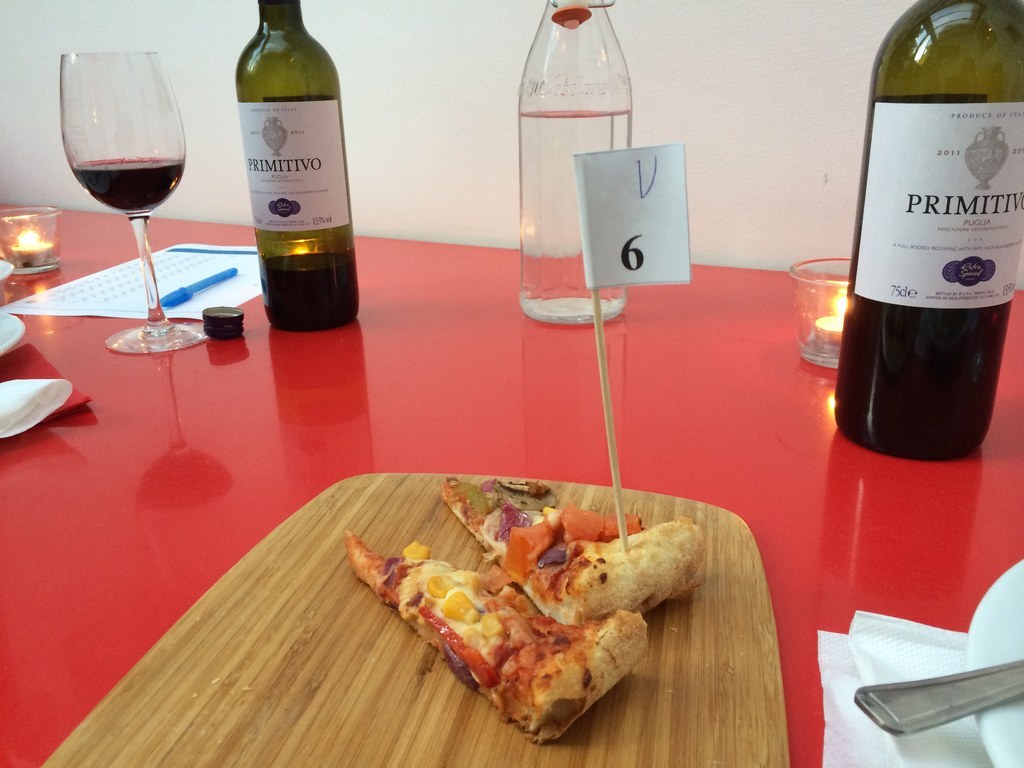 She said if the event proved popular her aim was to also put on cheese-only and meat-only pizza tastings.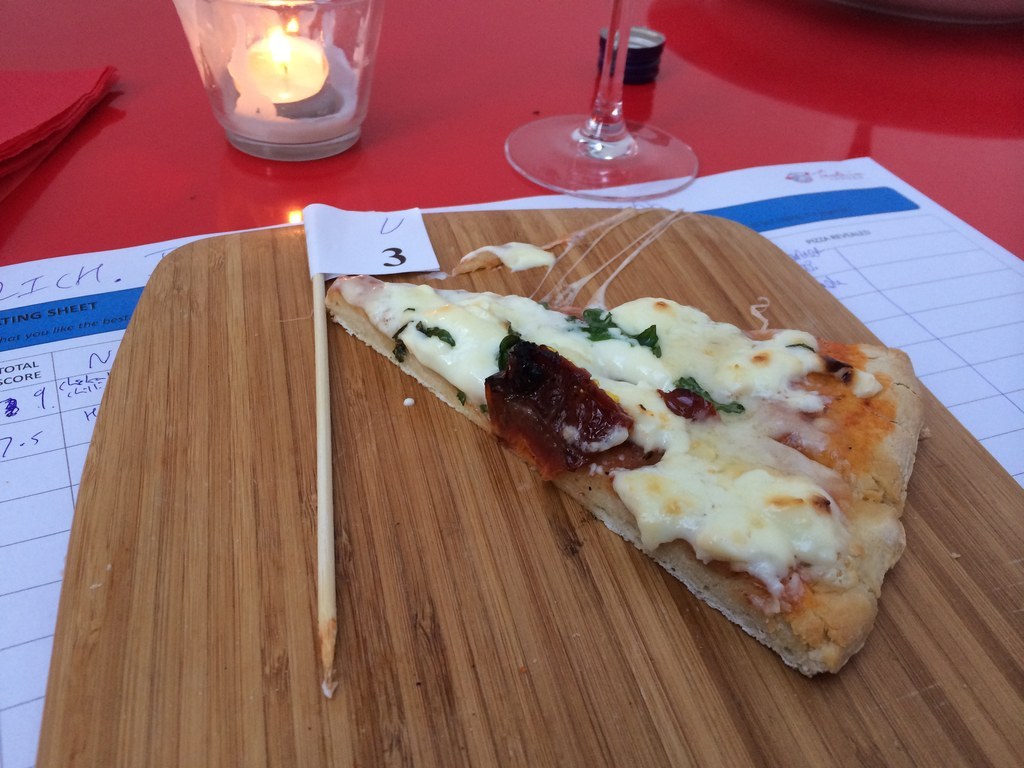 The events conclude in the same manner – once you have finished all 15 slices and counted up your scores, the most popular slice is revealed and then a full breakdown of what each pizza was is given by the pair from Argentina.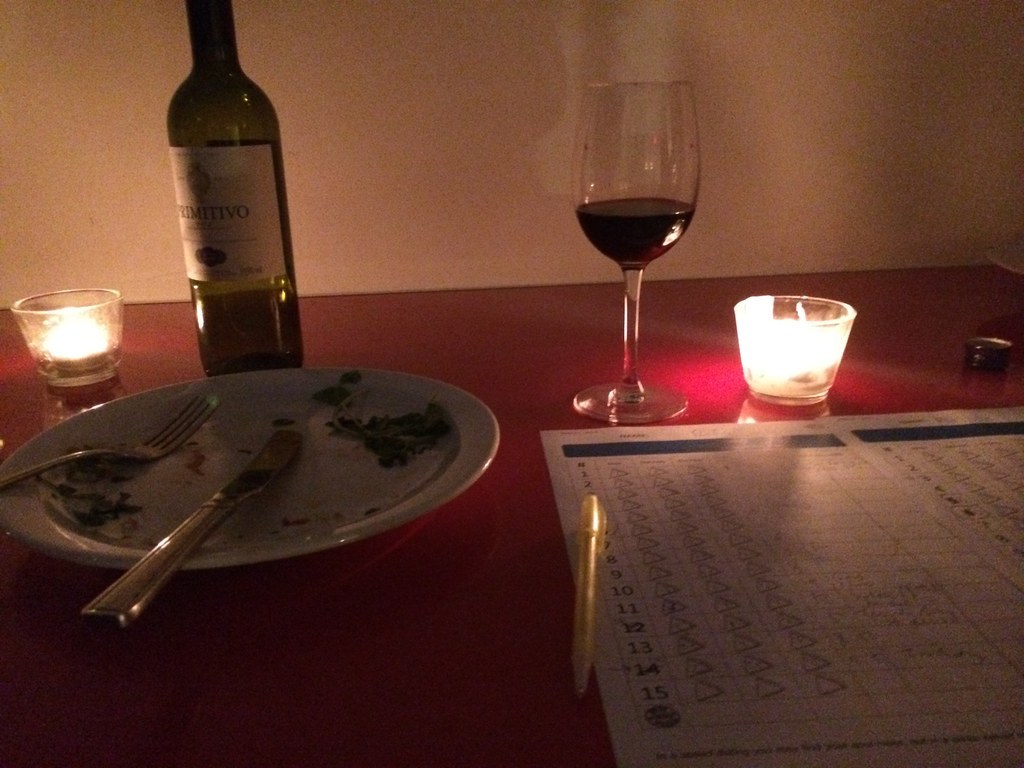 To find out more about the pizza speed tasting events, visit Taste in London's website or Facebook page.