Cena spotted the young boy holding a banner that read "I'm beating cancer" during the programme.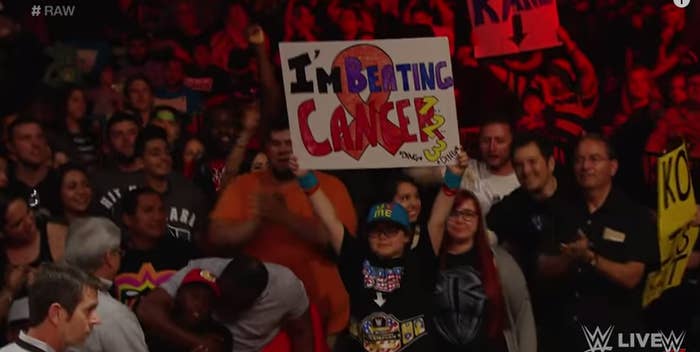 Addressing the crowd and rival Kevin Owens, Cena declared: "If I say or wear the words 'Never give up,' not only am I telling the truth, I am encouraging young and old, all alike, like that person right there, to do the exact same thing," and then pointed at the fan.
He then added: "And by the way, you keep fighting and you never give up, you understand that? That's from me."
In the YouTube video, Cena is shown chatting with the young fan after the show.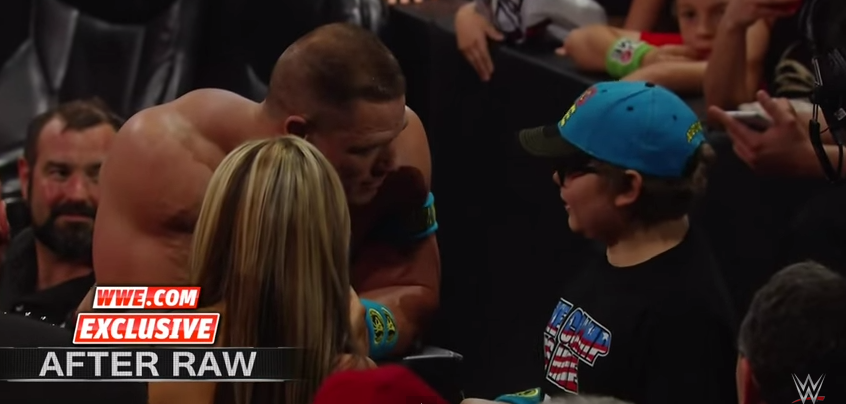 The current WWE U.S. champion then brings the young fan into the ring with him and the pair share a hug.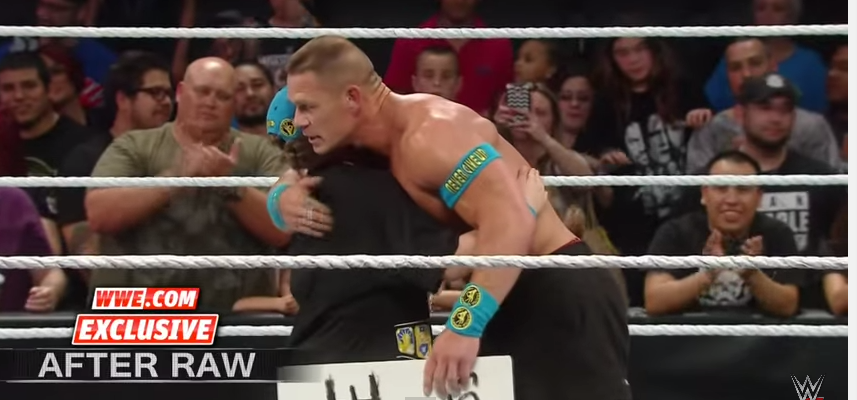 The identity of the young fan has not been revealed but the video is being shared widely across the internet, attracting hundreds of thousands of views.