Three huge robots designed by women engineers are helping direct traffic in the capital of the Democratic Republic of Congo.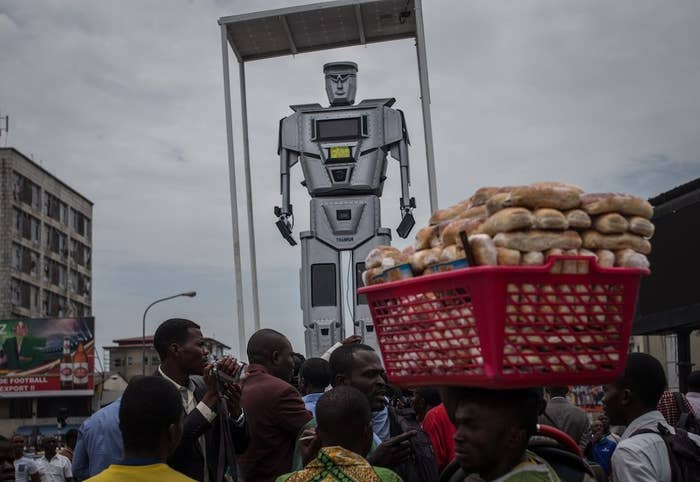 Each of the robots' hands is fitted with traffic lights and they have cameras fitted into their chests to monitor traffic in the capital.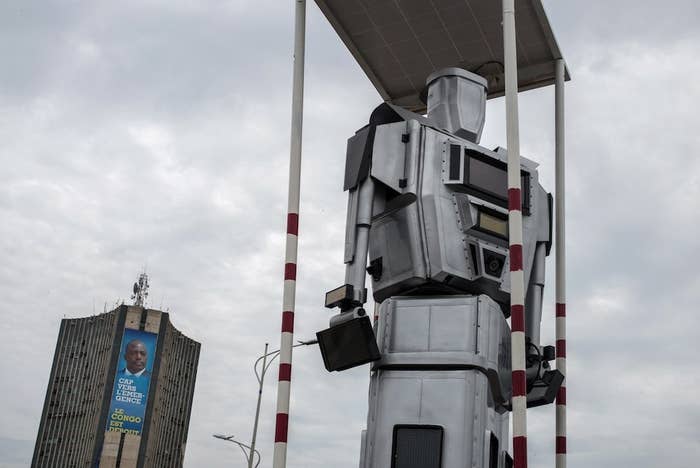 The information is fed in real-time to a traffic control room in the city.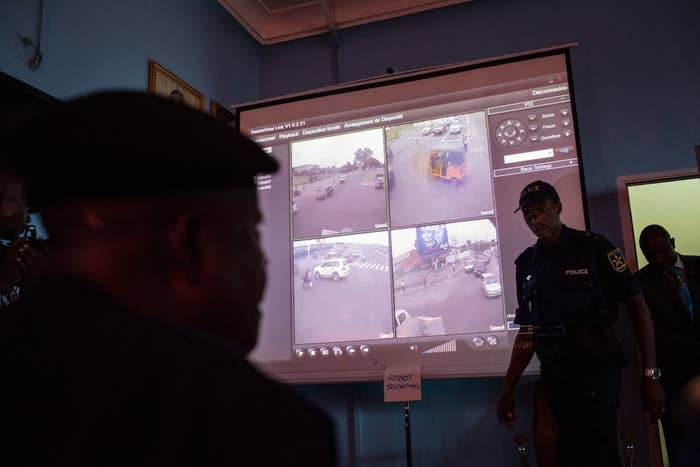 The three robots were developed by Women's Technology, a Congolese association of women engineers, and each cost £18,000.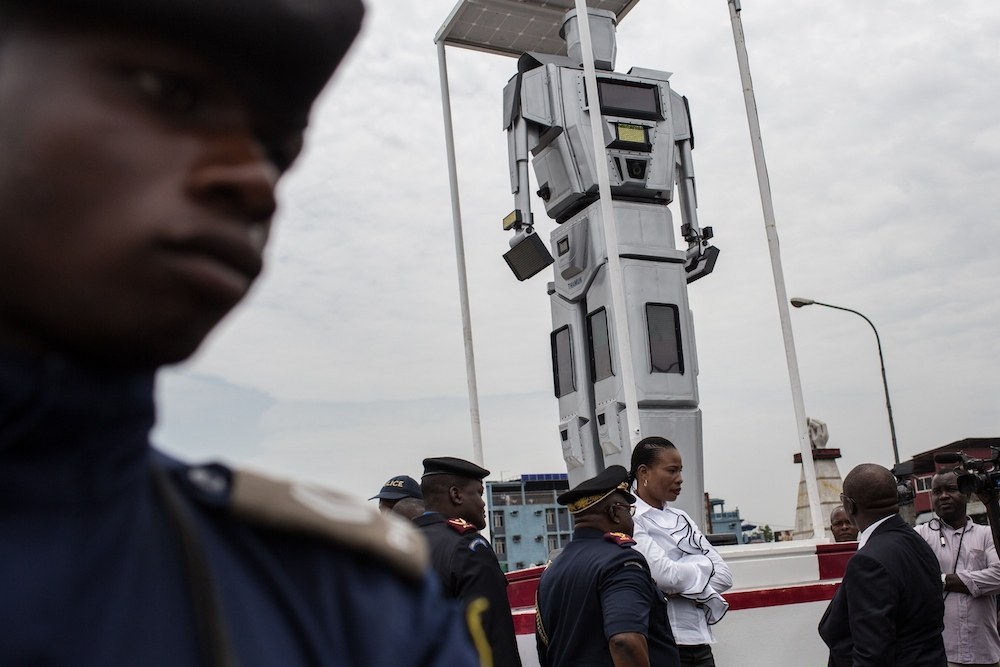 Therese Izay, the president of Women's Technology, said the new machines react more quickly to moving traffic.
More than 2,000 people have died in traffic accidents in Kinshasa since 2007, AFP reported.