A woman who claims another woman tricked her into having sex by pretending to be a man wore a blindfold when the pair sunbathed and watched films together, a court has heard.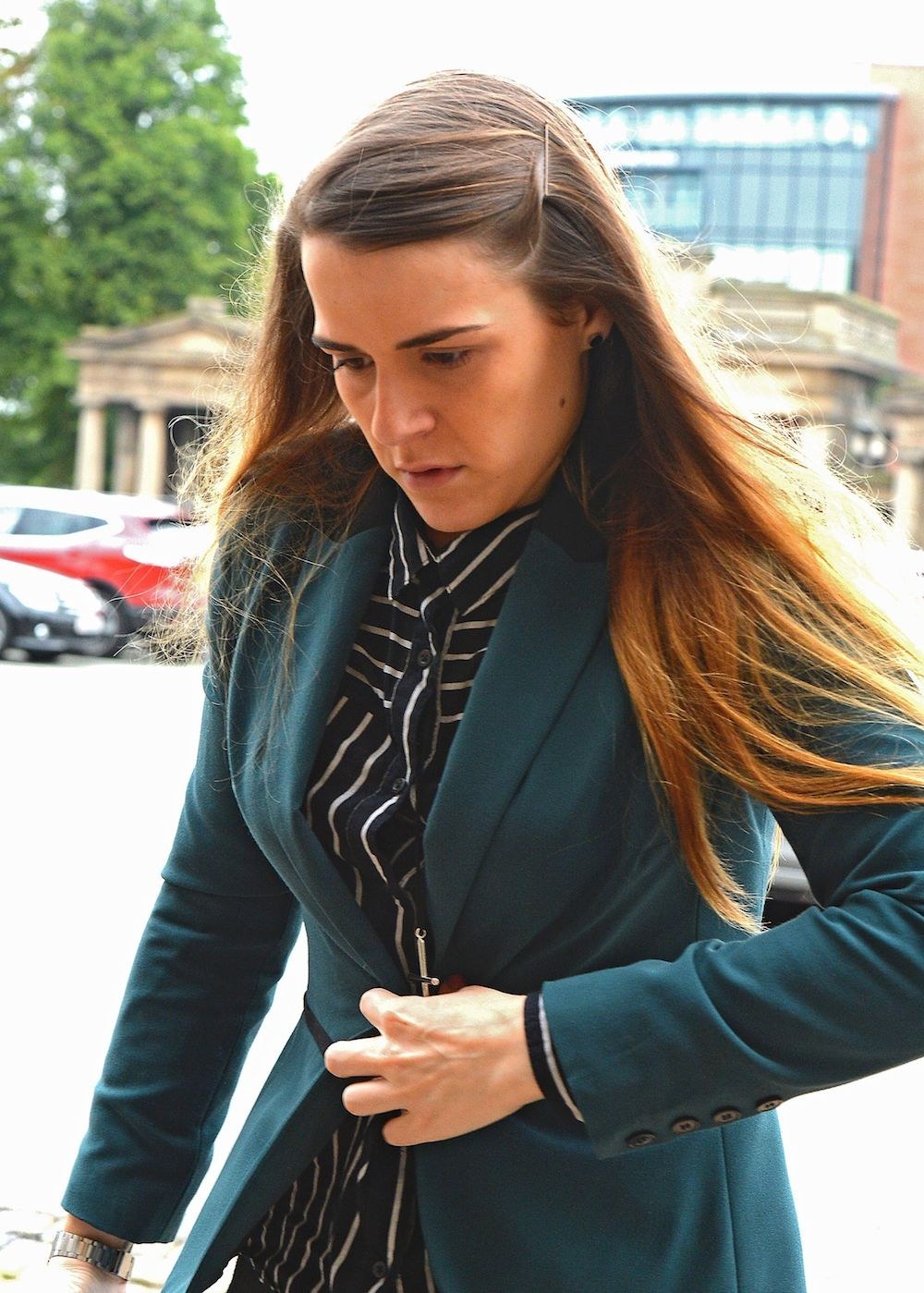 Gayle Newland, 25, is accused of pretending to be a man known as "Kye Fortune" to dupe the alleged victim, who cannot be named for legal reasons, into having sex with her.
The alleged victim claims she was sexually assaulted by Newland wearing a prosthetic penis. She said she wore a blindfold throughout, The Guardian reported.
Newland, of Willaston, Cheshire, denies five counts of sexual assault.
She has admitted creating a fake online identity but claims the other woman knew about it when they first met, the BBC reported.
The pair reportedly had a two-year relationship and were engaged, the broadcaster said.
The alleged victim told Chester crown court this week that she spent 100 hours with Newland before realising she wasn't a man.
She told the court she only realised what was going on when she took her blindfold off to discover she was in fact having sex with Newland, The Guardian reported.
Whenever the pair would meet, she would wear a blindfold, even when watching TV, the court heard.
"Every time I met up with Kye Fortune, I either had the mask on already or he would wait outside the door and I would put it on," the woman, who gave evidence on Wednesday, said. "I was so desperate to be loved. It's pathetic, so desperate for love, so desperate.
"If I could go back and scream at me, I would. It does look ridiculous on paper."
Nigel Power QC, who is representing Newland, pictured below, questioned the alleged victim's account.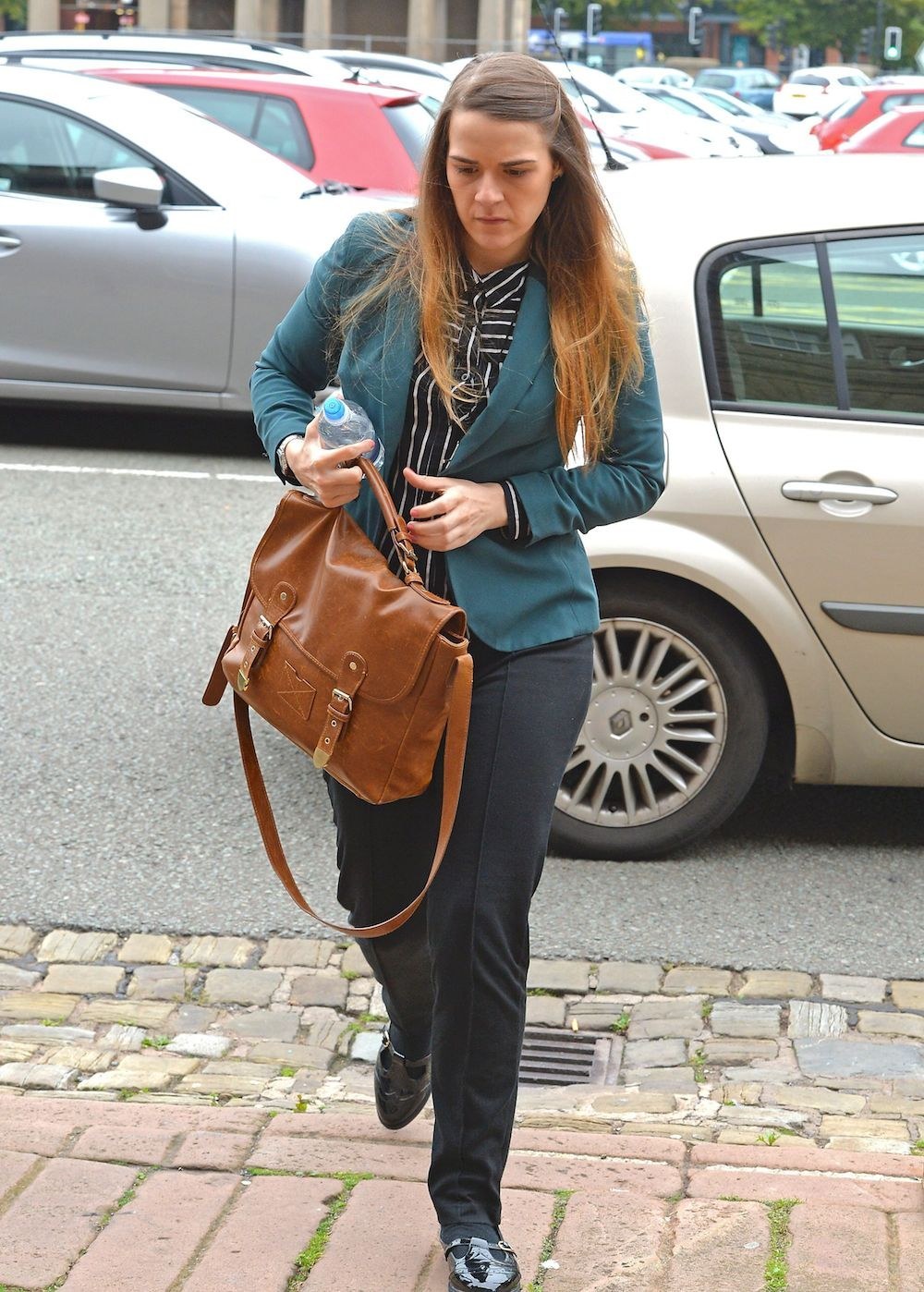 "There was Kye, the love of your life, your fiancé, making you sit through a film for more than an hour and a half, and you could not see?" he asked her in court on Wednesday.
She replied that the pair were talking and kissing during the film. "It felt nice," she said.
The alleged victim claims "Kye" had told her he was recovering from a brain tumour and didn't want her to see his scars, The Guardian reported.
The court was told that Newland used bandages to cover her chest and wore a woollen hat when the pair met.
Power told the alleged victim that she knew she was not with a man.
"You knew you were with a woman and you knew it was Gayle but you could not bring yourself to tell the police that was the truth," he told her.
Newland told the court she created the fake Facebook profile when she was 15 or 16 years old and that when she met the alleged victim in a Chester club in 2011 she explained how she used the profile to contact women, the BBC reported. Two days later the pair became friends on Facebook, the court was told.
The alleged victim denied knowing she was with a man or that a fake penis was being used when the pair had sex.
She told the court: "I had no reason to believe that this wasn't him. It sounds stupid to say but we were in a proper relationship and it was just normal," The Telegraph reported.
"In hindsight I wish I had ripped that mask off sooner," she told Chester crown court.
The trial continues.