This is Winx, a very famous horse.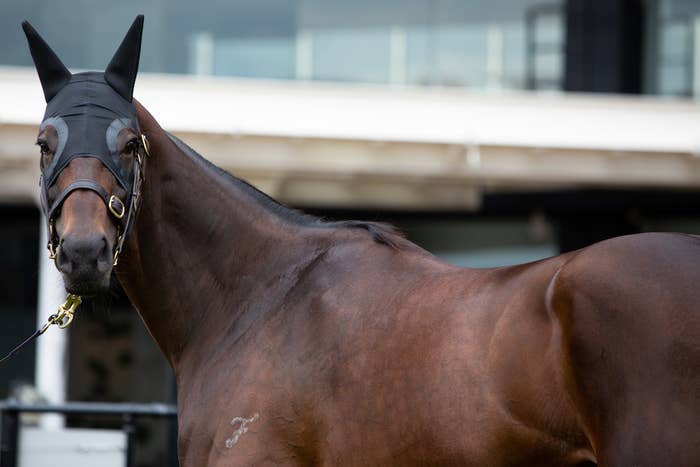 And this is the current prime minister of Australia.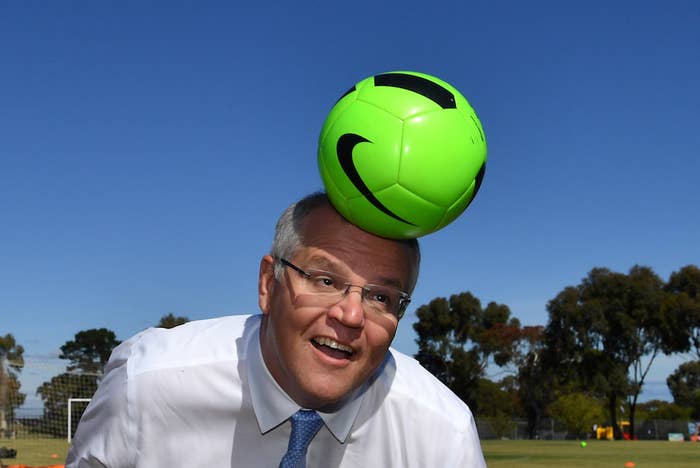 Now, you wouldn't think a horse and politics go together would you? WELL YOU'D BE WRONG!
Because let me tell you, if there is one thing that has been a constant throughout this election campaign it is the inexplicable, never-ending references to Winx, a horse that probably wants nothing to do with politics*.
(I mean, she might — but I doubt it.)
Don't believe me? Let's take a look at all the times the horse made an appearance, figuratively speaking, during this campaign.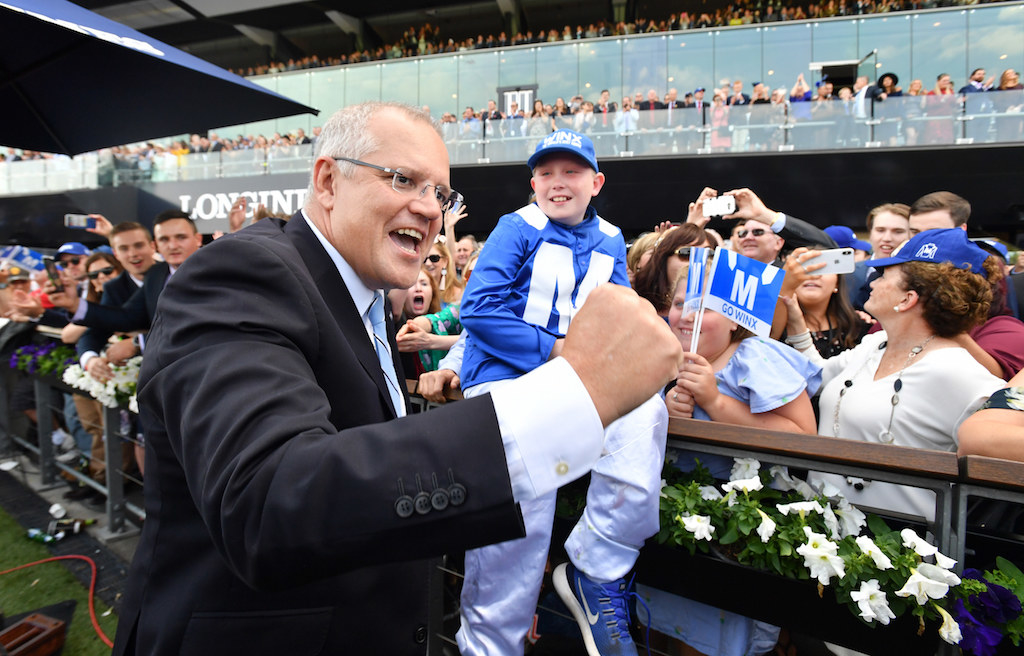 When prime minister Scott Morrison said Winx and her team got a fair go because they had a go. Which he was very happy to see because he is a firm believer in those who have a go getting a go.
When Labor leader Bill Shorten was determined to show he was a man of the people and watched the horse's last race on a phone while sat on a bus surrounded by journalists.
And then declared: "I love it when a favourite wins." He's making reference to Labor being ahead in the polls you see. Top LOLs.
When Morrison made an analogy about Labor's tax plans by saying you wouldn't put AFL player Mason Cox on Winx because "he's a big unit and you're not going to put a big unit on a horse if you want it to run fast".
And when Mason Cox was like "WTF?!" (Same Mason, same.)
When someone bet $1 million on Labor winning Saturday's election and everyone referenced it being a safer bet than Winx, a retired horse, running in a race.
When former Labor prime minister Paul Keating called Shorten "the Winx of this campaign". Again, that's Winx, the retired racehorse, we're talking about here.
When Morrison returned to his Winx analogy but replaced Mason Cox with Cronulla Sharks' Andrew Fifita.
"It's like putting Andrew Fifita on Winx. I mean, she's amazing but having a jockey that size would certainly slow her down."
And when Sportsbet paid out early on the election result, with "Winx-like odds" on Labor.
So that's your lot. I mean, we've still a little while left in the campaign — so there's plenty of time for more political/horse analogies.
If they do occur, we'll be sure to update this post accordingly.
And we're very sorry Winx, please continue enjoying your retirement away from all this madness.