The Top Gear Live World Tour reached Barbados at the weekend and to mark the occasion the organisers decided to treat fans to a rather special showdown.
Lewis Hamilton and professional rally driver Ken Block going head to head for the first time ever.
The race saw Hamilton competing in his V8 Mercedes F1 car against Block's Rallycross Ford Fiesta.
The British driver also took part in a game of car football during the Top Gear event.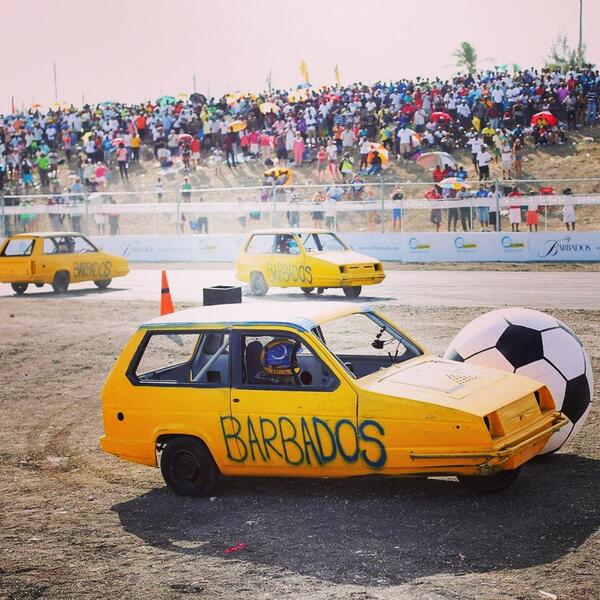 Hamilton will be back in his F1 car for the Monaco Grand Prix this weekend.