This is the moment 7-year-old Avery, who is battling leukaemia for the third time, was told he would be able to leave hospital and head home this week.
Avery is the son of Nebraska Huskers assistant basketball coach Chris Harriman. He had been undergoing intense chemotherapy for 23 days. Unfortunately, Harriman told CBS Sports.com, his son won't be home for long.
Next week he heads back to hospital for a bone marrow biopsy, and if tests show the cancer has gone will undergo a bone marrow transplant. If not, the chemo will begin again.
"There's no way to sugarcoat it," Harriman told Gary Parrish at CBS Sports. "It's a bad deal.
"The best-case scenario is he has to go through another transplant, and we know he might not get through it. So even the best-case scenario is scary as shit."
He said the family were still "scared to death because we might get to a point where they tell us they're running out of options".
Harriman revealed that Avery was in good spirits though, and that a stranger from California named Andrew Cussen who donated bone marrow for the boy's first transplant is willing to step up and help out if needed again.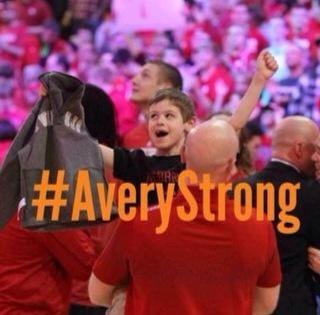 Doctors first diagnosed Avery with cancer in 2008 when he was just 2 years old.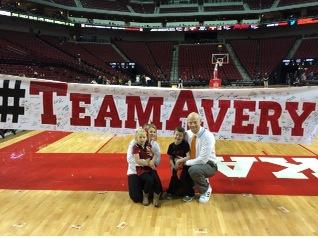 Having then gone into remission, the young boy relapsed in October 2012, and again last month after what had appeared to have been a successful transplant.
Harriman told Parrish: "He's 55 pounds. How much can his body take?"
Avery's family have launched a bone marrow donation awareness initiative and are continuing to keep people updated on the 7-year-old's progress.