Police officers in Woolwich Township, New Jersey, lined the streets to pay tribute and say goodbye to veteran police dog Judge on Friday.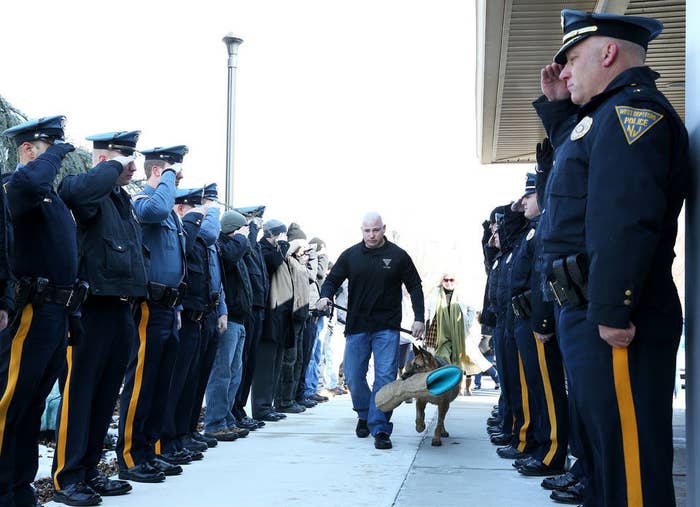 On their way to Swedesboro Animal Hospital, Franks and Judge were met by almost 100 people paying their respects.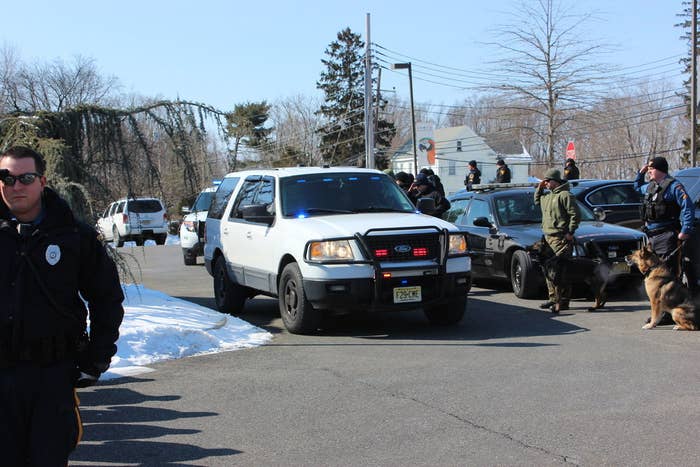 West Deptford deputy chief Sean McKenna told nj.com that Judge "had gone under surgery, and was taking medication for the disease, but it quickly deteriorated, unfortunately".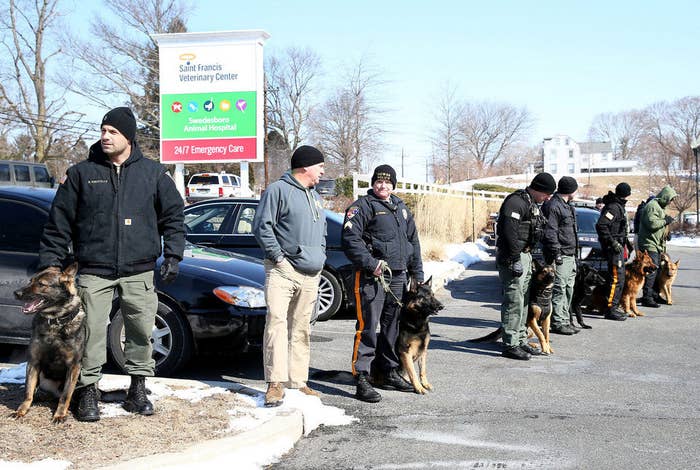 "The doctors gave him several months to live," he added. "He hasn't been up in a few days. However, today, [Franks] gave Judge his last bite."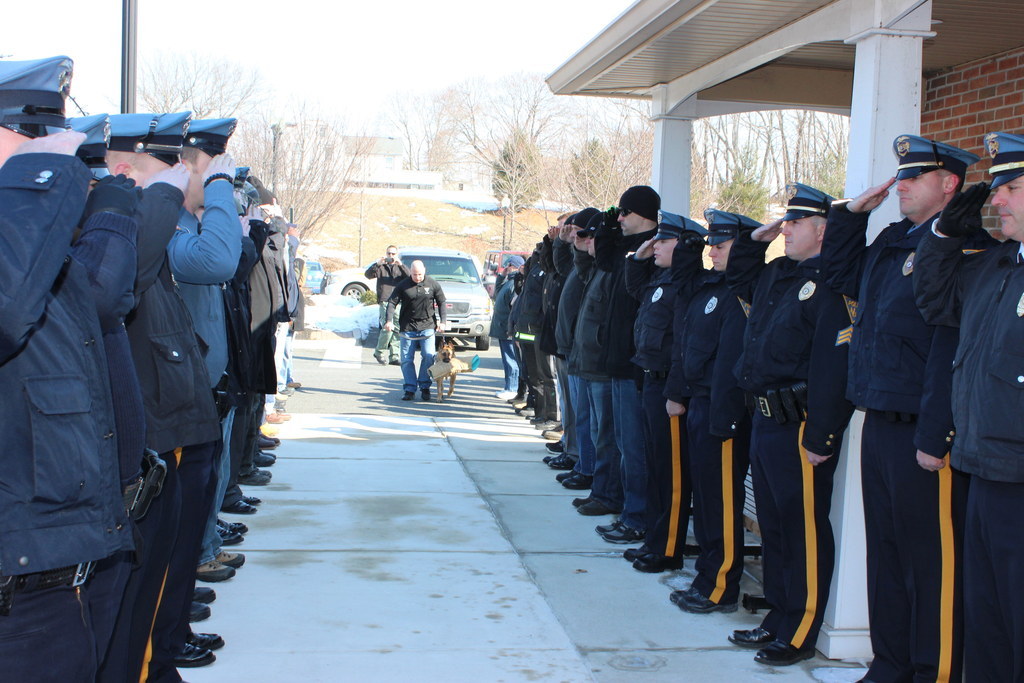 The "last bite" was a reference to the protective arm-sleeve officers wear when training police dogs.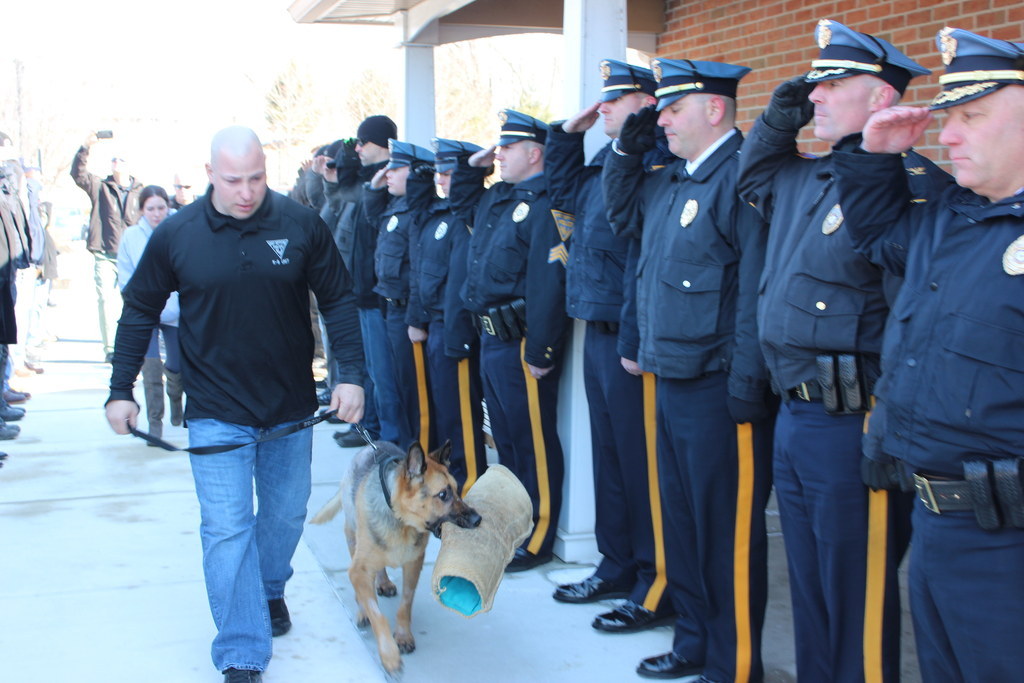 Judge was forced to retire in 2013 due to issues with his teeth.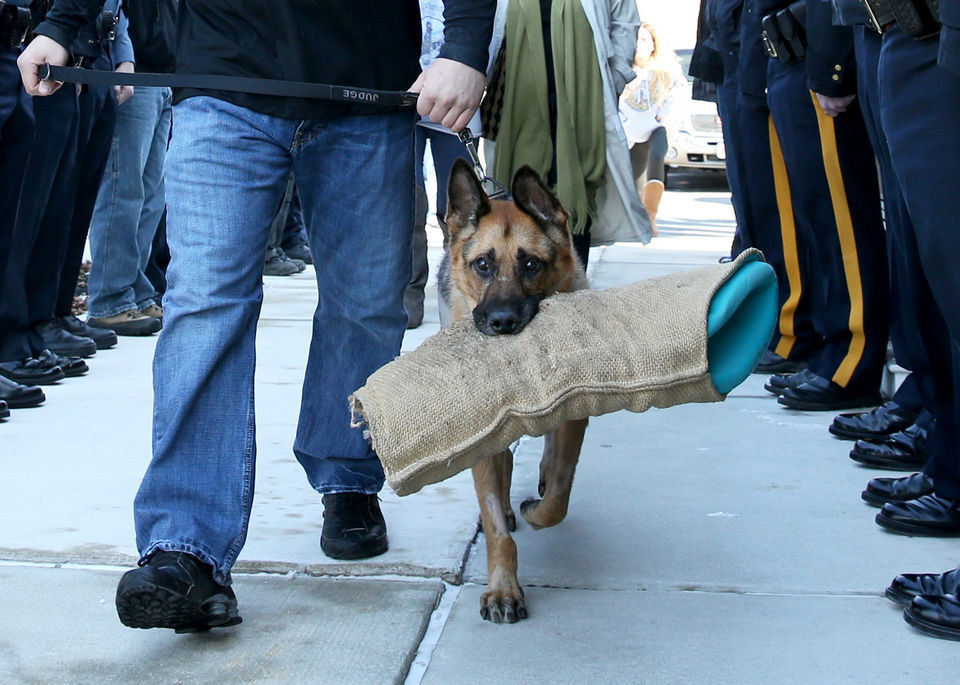 Last week though, the Cushing's disease had become too advanced for Judge to cope with anymore, Gloucester County Online reported, and on Thursday the decision was taken to euthanise him.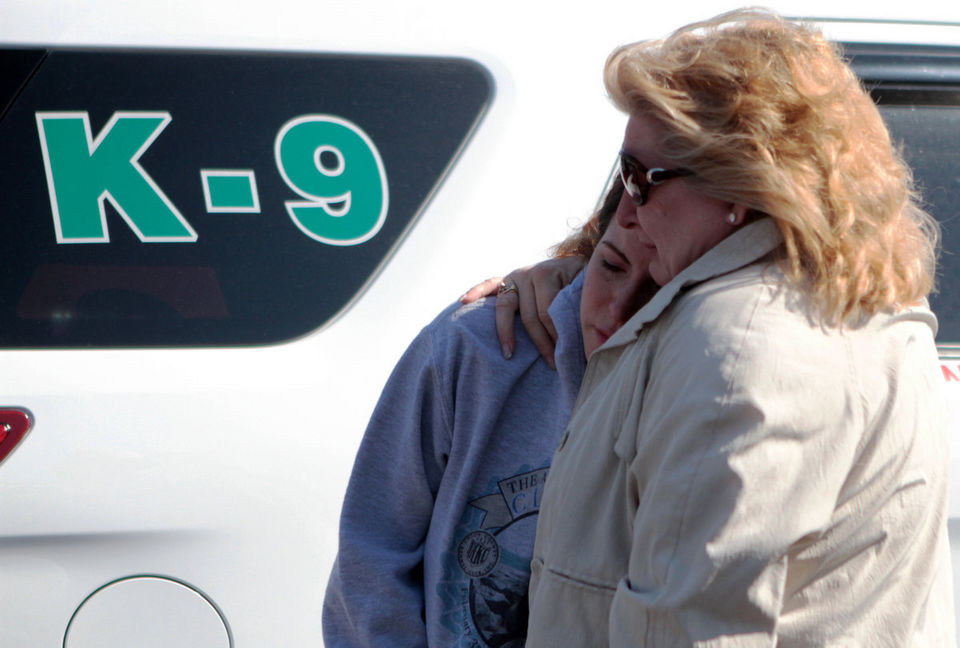 Vets and vet technicians also formed their own guard of honour for Judge as he entered the hospital.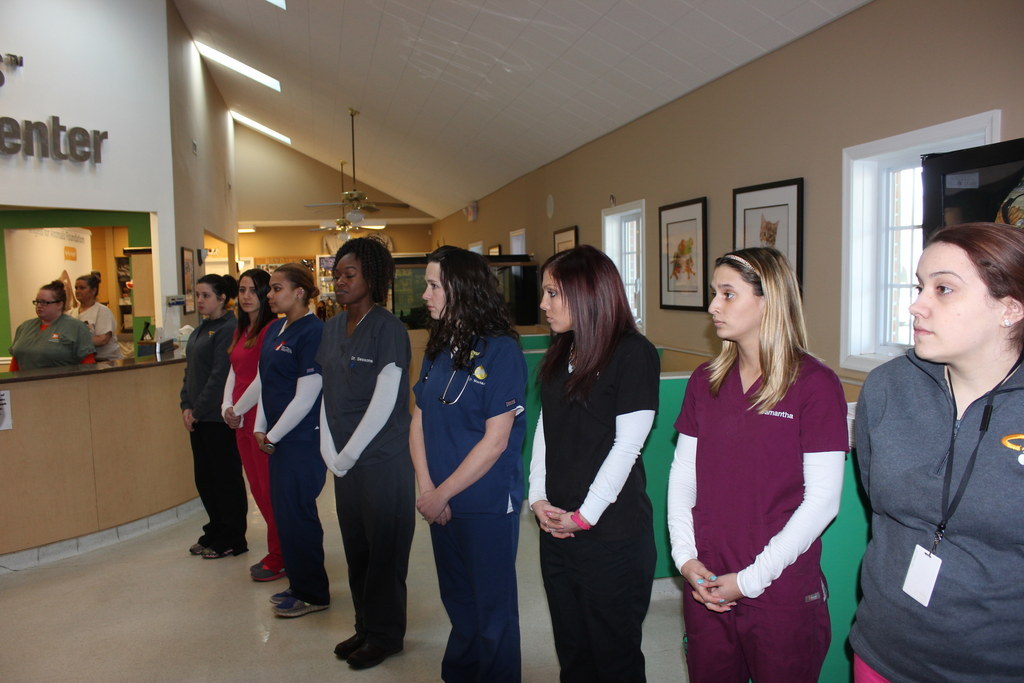 As well as the numerous arrests, Judge helped confiscate more than $47,000 (£30,000) in cash and seize three vehicles and three handguns.