The Metropolitan police said on Tuesday 24 February that counter-terrorism officers leading the investigation into the missing schoolgirls now had reason to believe the girls were no longer in Turkey and had crossed into Syria.
"Officers continue to work closely with the Turkish authorities on this investigation," the force added.
Families of three London schoolgirls believed to have travelled to Syria to join ISIS extremists have pleaded for the trio to return to the UK.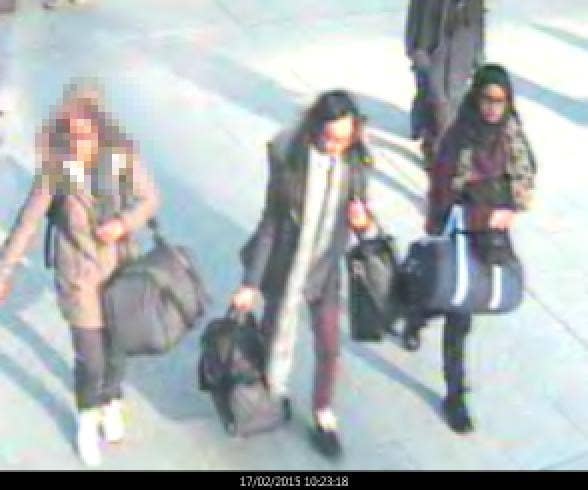 Walton added that a number of young women have travelled to Syrian territories controlled by ISIS:
We are concerned about the numbers of girls and young women who have or are intending to travel to the part of Syria that is controlled by the terrorist group calling themselves Islamic State.

It is an extremely dangerous place and we have seen reports of what life is like for them and how restricted their lives become. It is not uncommon for girls or women to be prevented from being allowed out of their houses or if allowed out, only when accompanied by a guardian.

The choice of returning home from Syria is often taken away from those under the control of Islamic State, leaving their families in the UK devastated and with very few options to secure their safe return.

If we are able to locate these girls whilst they are still in Turkey we have a good possibility of being able to bring them home to their families. Anyone with any information about where they are should call the incident room via the freephone Anti-Terrorist Hotline number on 0800 789 321.
Kadiza Sultana is 16 years old and is described as 5'6" tall, of slim build, and wearing black rimmed glasses.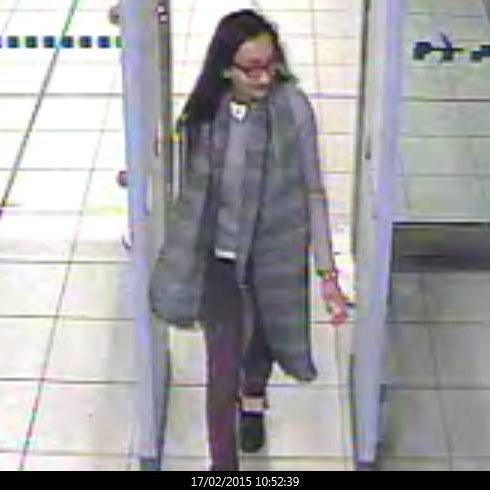 She was last seen wearing a long black jacket with a hood, a grey striped scarf, a grey jumper, and dark red trousers, and carrying a black holdall.
Police said she is a British national and speaks English with a London accent. She also speaks Bengali.
Shamima Begum is 15, although police said she could be travelling under the name of Aklima Begum, a 17-year-old.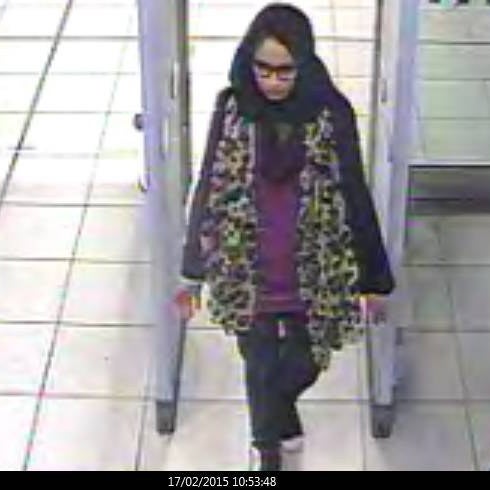 She is described as approximately 5''7" tall, and wearing black thick-rimmed glasses, a black hijab, a light brown and black leopard-print scarf, a dark red jumper, black trousers, and a jacket, and carrying a dark blue cylindrical holdall with white straps.
She is also a British national and speaks with a London accent. She also speaks Bengali.
Amira Abase, aged 15, was initially not named at the request of her family. They identified her Monday.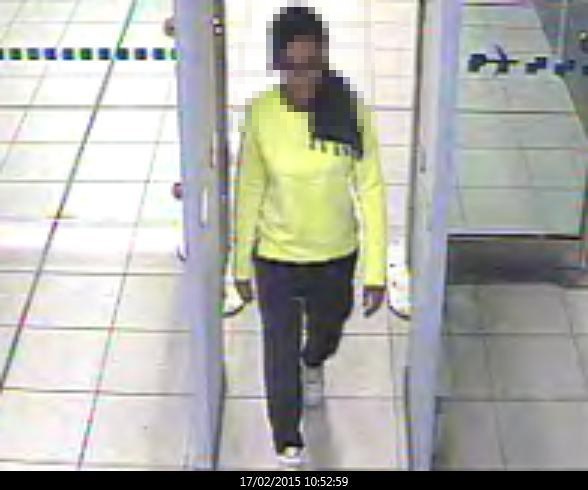 The Met said it had been working with the girls' families and overseas authorities since they were reported missing earlier this week.
Anyone who saw the three girls as they travelled to Turkey is being asked to contact the police.
"Any piece of information, no matter how small, could help the UK or Turkish authorities to locate them so that they can be safely returned home to the UK," a police statement declared.
On Sunday, a Twitter account appearing to belong to Begum tweeted to an account associated with a female ISIS member known online as Umm Layth.
Umm Layth is the online name used by 20-year-old Aqsa Mahmood, who ran away from her Glasgow home in November 2013 to join ISIS and is now believed to be in Syria.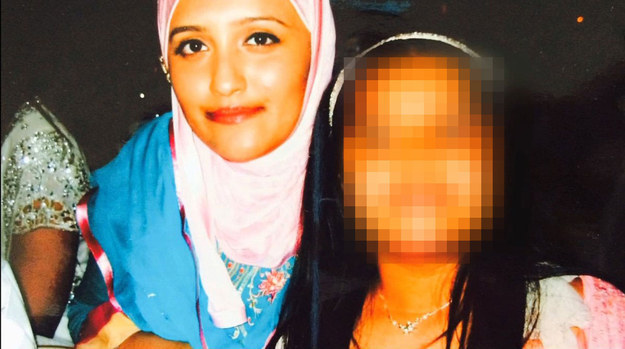 She has often tweeted about her willingness to help women leave their homes and travel to ISIS-controlled territory.
Although Mahmood has not tweeted since December, her account indicates that she followed Begum on Twitter after the request was sent, possibly so they could message each other privately.