Thousands of people have taken part in a vigil in London's Trafalgar Square to pay their respects to the victims of the Nepal earthquake.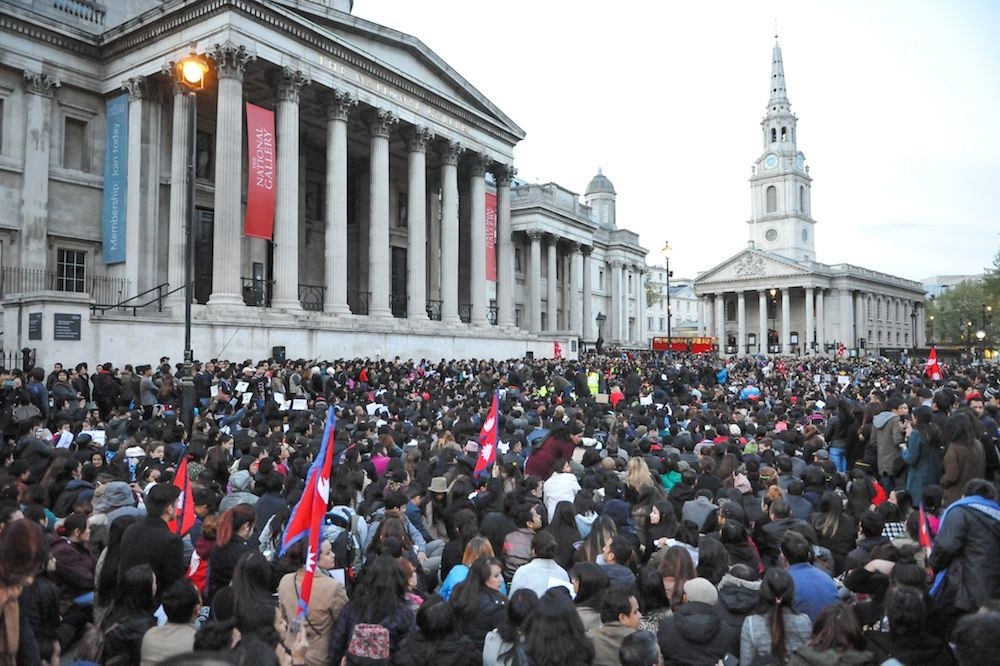 The event, which took place on Tuesday evening, raised money for the relief effort and paid tribute to more than 5,000 people who died in Saturday's quake.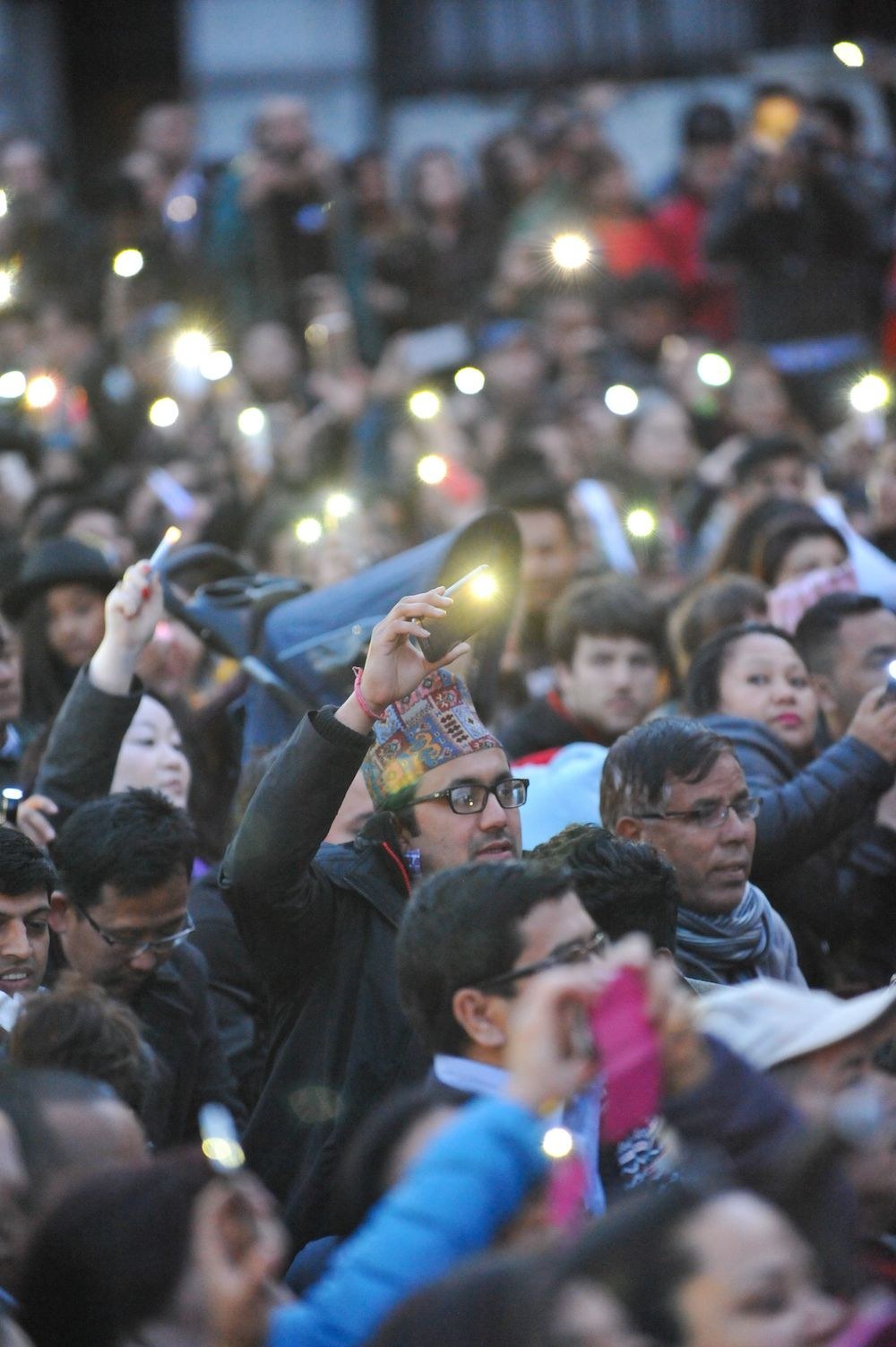 The vigil was organised by a number of Nepalese groups based in the UK capital.
The United Nations believes that in addition to the deaths, Saturday's 7.8-magnitude quake has affected more than 8 million people and left 10,000 injured.
The rescue effort has been hampered by poor weather, aftershocks, and struggling infrastructure, the BBC reported.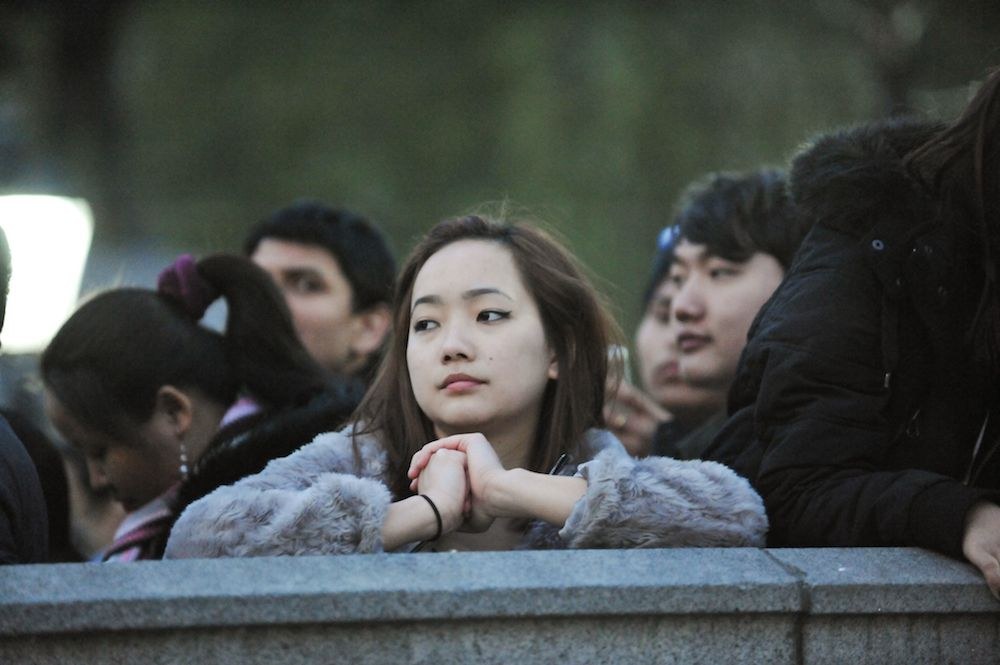 Britain has so far given £15 million to the relief effort.
And the Queen has written to the president of Nepal to express her sadness at the tragedy.