Almost 2,000 couples got married in a sports arena in Rio de Janeiro on Sunday.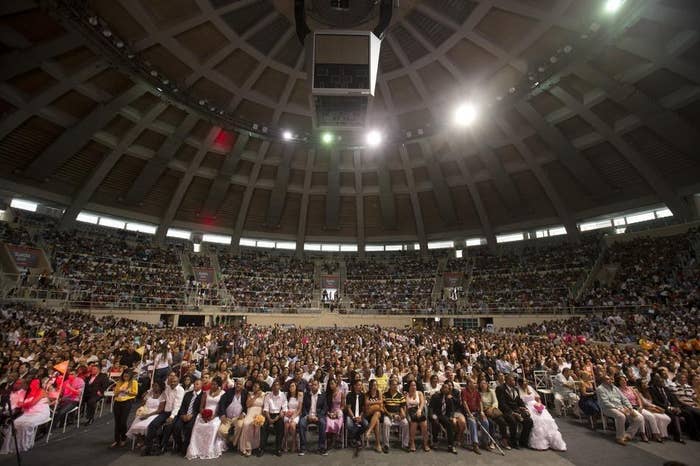 The mass wedding was organised by local authorities to help those who would struggle to pay for their own ceremony.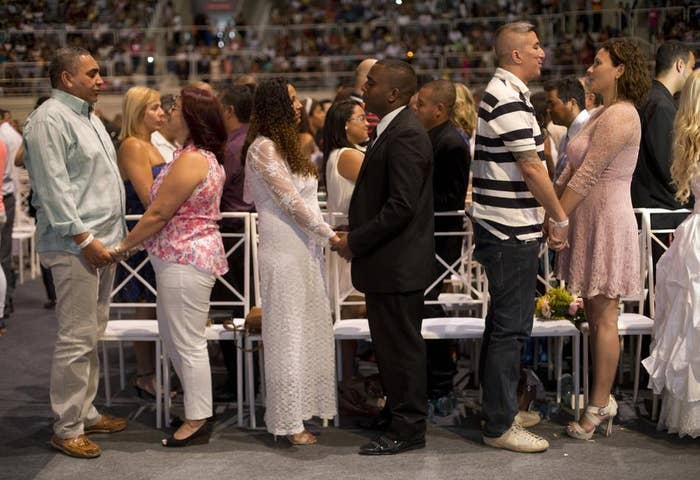 Couples with a combined monthly income of up to $1,000 (£640) were allowed to be involved, the BBC reported.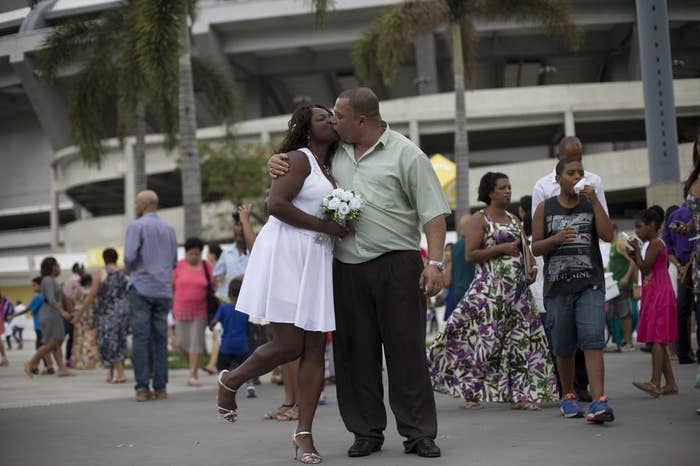 The event took place at the Maracanazinho arena, and proceedings were presided over by volunteer civil judges.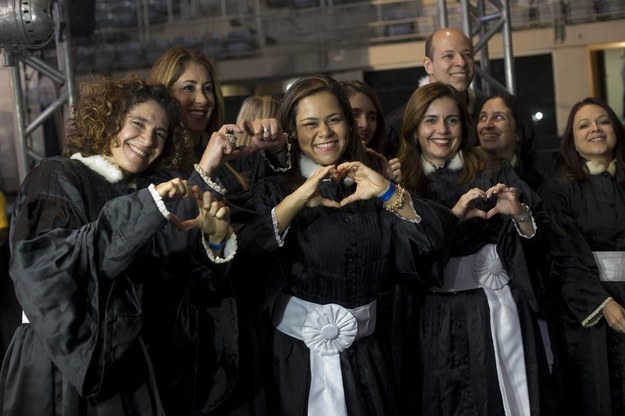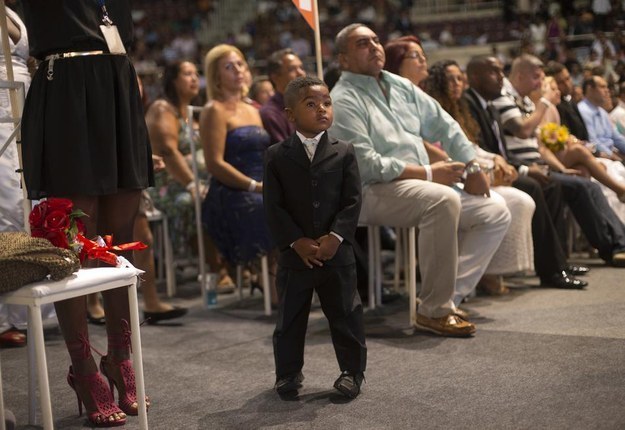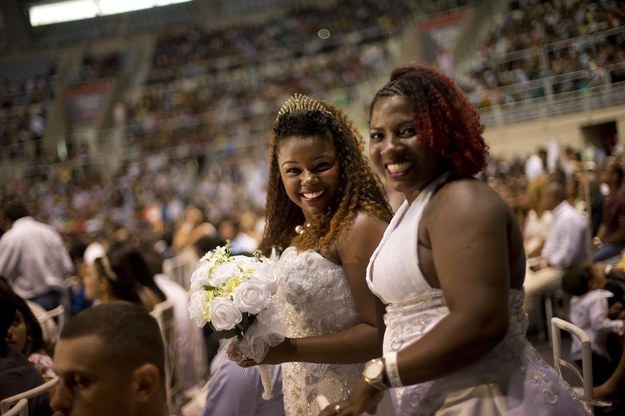 An evangelical Christian pastor and a Catholic priest also blessed the couples, AFP reported.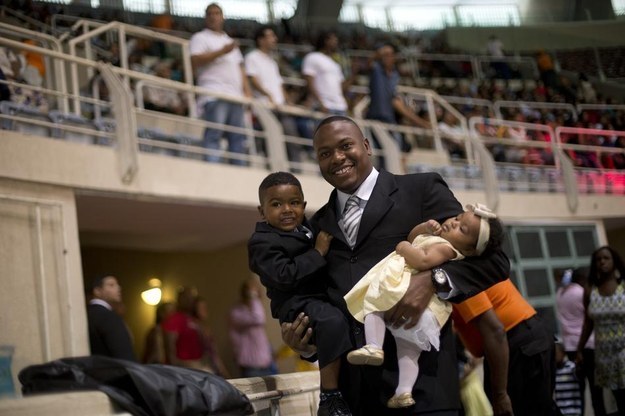 The BBC said local officials put on special trains to help couples and their guests attend the event.