Costa has apologised after a customer claimed she found blood in her latte.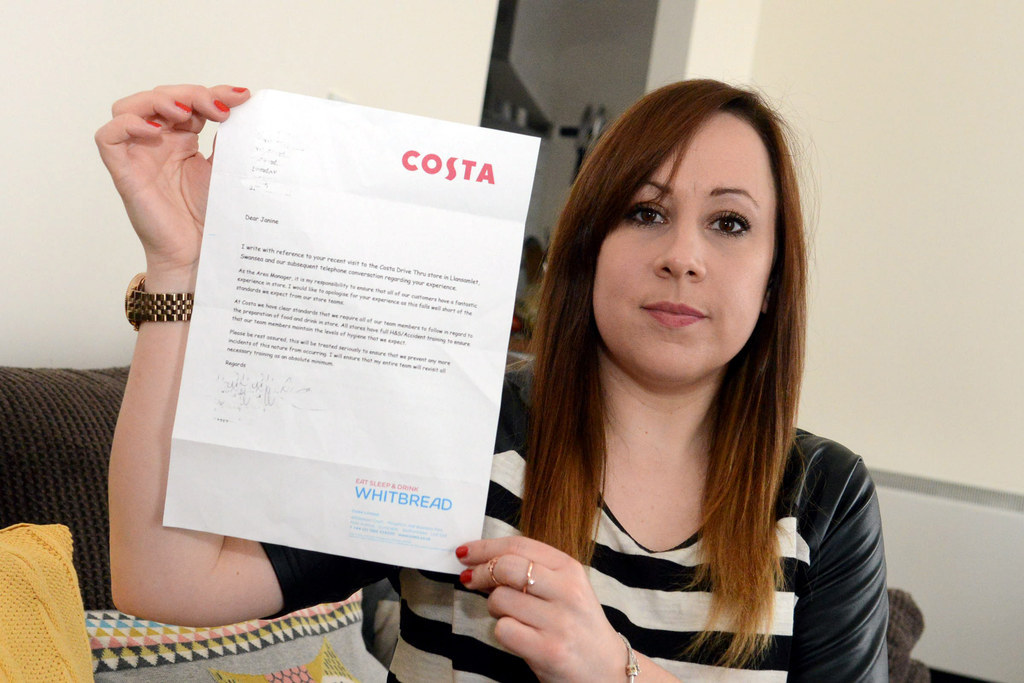 The Daily Mail quoted Hughes as saying:
I drove off and took two sips of my latte and it tasted like iron. I realised something was wrong, but did not know what at the time.

Then I saw blood on the inside of the lid and realised there was blood in the coffee.

I was filled with horror when I realised what I had just drunk. I drove back and asked to see the manager.
She said the manager of the drive-through Costa in Llansamlet, Swansea, told her the person who served her had cut their hand.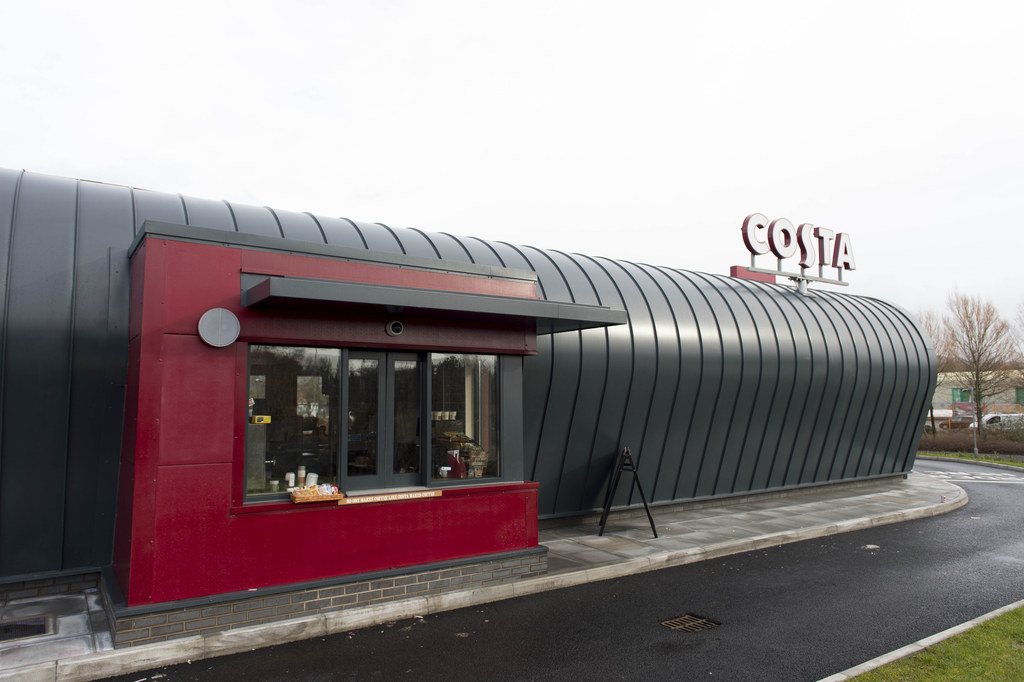 At the end of last month she also received this letter from Costa apologising for the incident.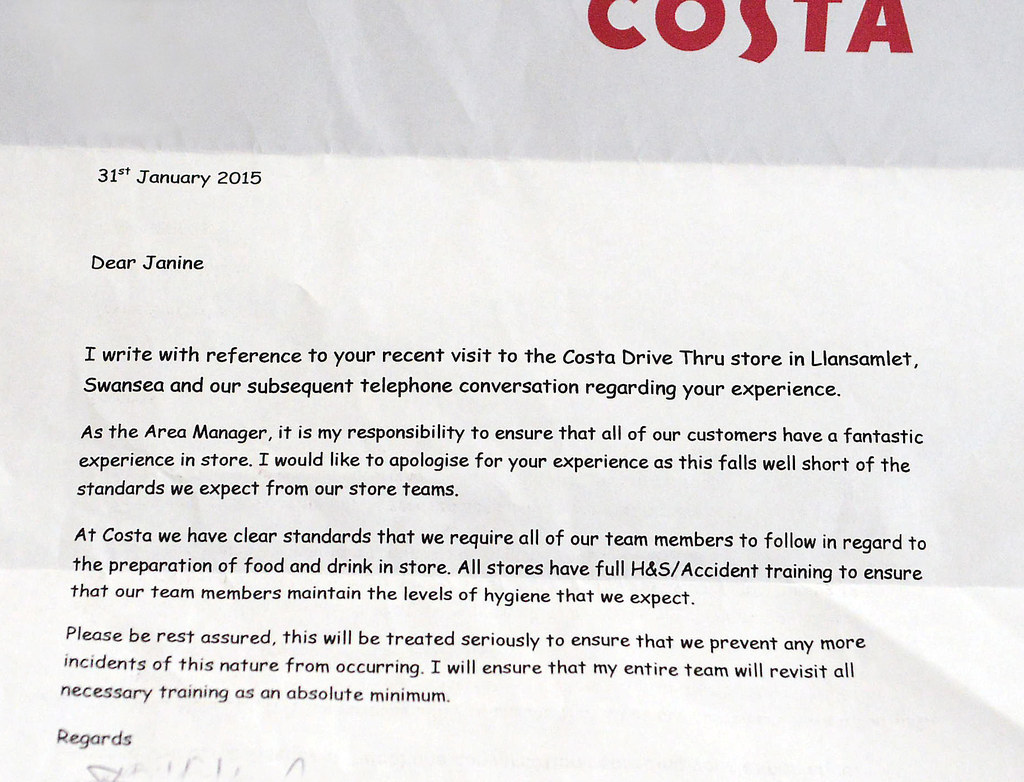 Hughes said she went for blood tests to make sure she did not catch anything from her contaminated drink.