This Woman Is Constantly Bombarded With Messages Online By People Confused By Her Username
Chelsea LaSalle told BuzzFeed she receives as many as 100 tweets a minute from people who don't realise they're tweeting the wrong account.
by
,
This is San Francisco-based photographer and blogger Chelsea LaSalle.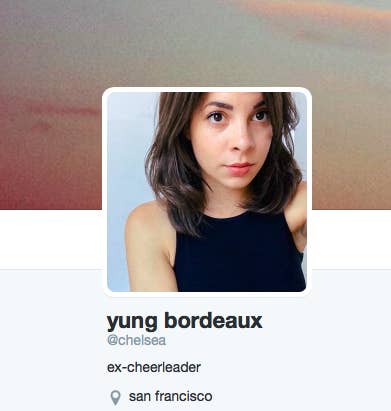 Despite tweeting very clear messages such as this from her account, she gets bombarded with messages every match day.
LaSalle told BuzzFeed she receives between 50 and 100 tweets per minute when Chelsea are playing.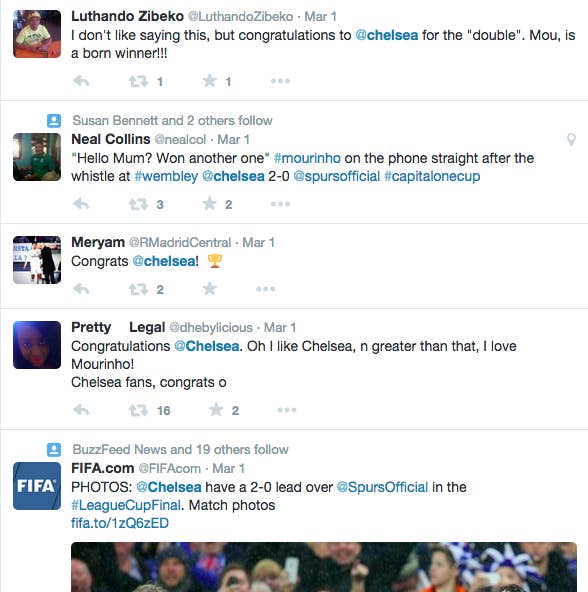 Even football's governing body, FIFA, doesn't mention the right Chelsea account when tweeting.
FYI, Chelsea FC's account is @ChelseaFC. Not that tricky really.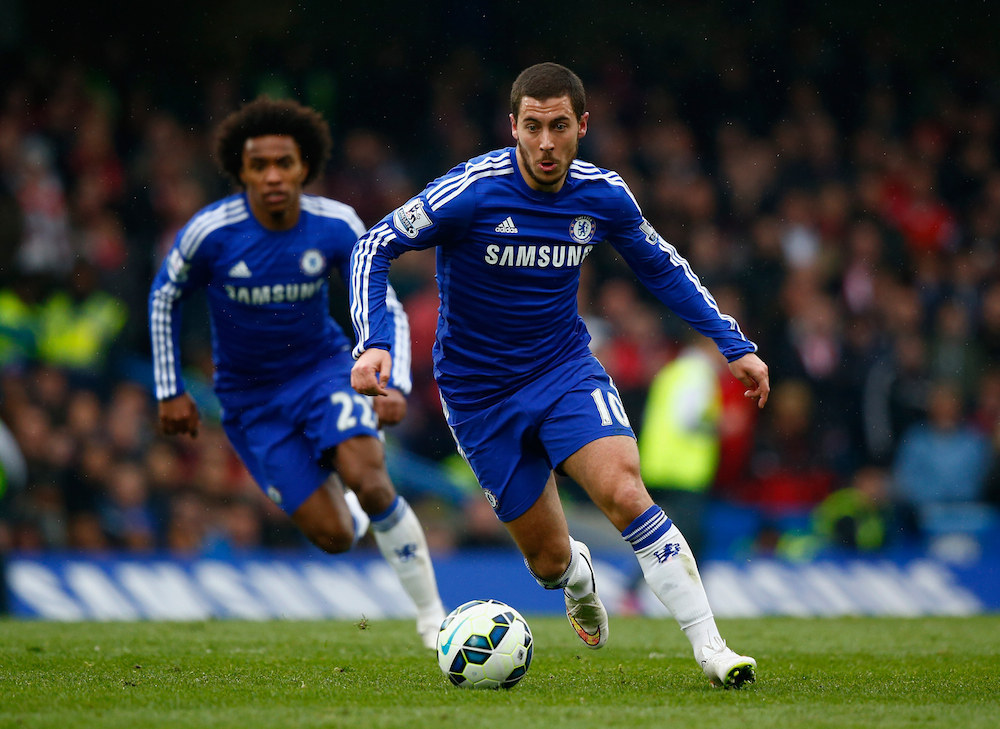 LaSalle said a friend who worked at Twitter helped her secure the @chelsea account around seven years ago.
She said some Twitter users can get angry and say mean things to her when they realise they've tweeted the wrong account.
Despite that though, La Salle said she finds the attention her account receives "kind of funny" and will sometimes make jokes in replying to the thousands of messages she receives.
The photographer said she has been approached to sell her username but has no plans to relinquish the Twitter handle.
La Salle is of course not the only person on Twitter to suffer from this problem.
For example, this is not French club Paris Saint-Germain's Twitter account.
This is not Robin van Persie.
And this is not the high-street chain John Lewis.