Fire crews had to cut a toy Minion off 2-year-old Darcie Butler after she got her foot stuck inside it.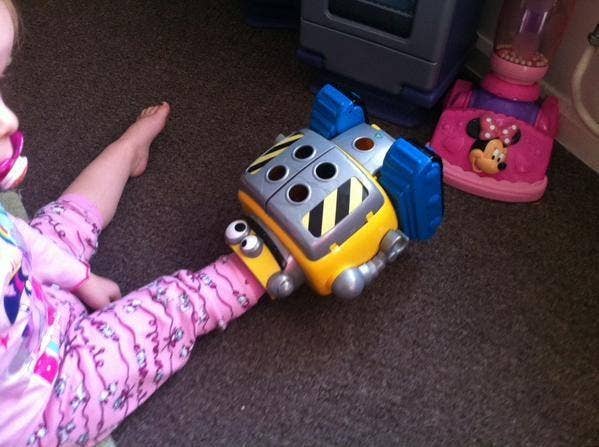 The West Midlands fire service said Darcie laughed and enjoyed being the centre of attention as firefighters from Oldbury rescued her from the Minion robot's grasp on Thursday morning.
"I was in bed when I heard my partner shouting 'come downstairs, Darcie's got her foot stuck'," her father, Steve, was quoted by the BBC as saying.
"It was a nightmare. I tried to pull it apart but in the end we had to call the fire station."
The firefighters then had to cut Darcie's toy in half to free her foot.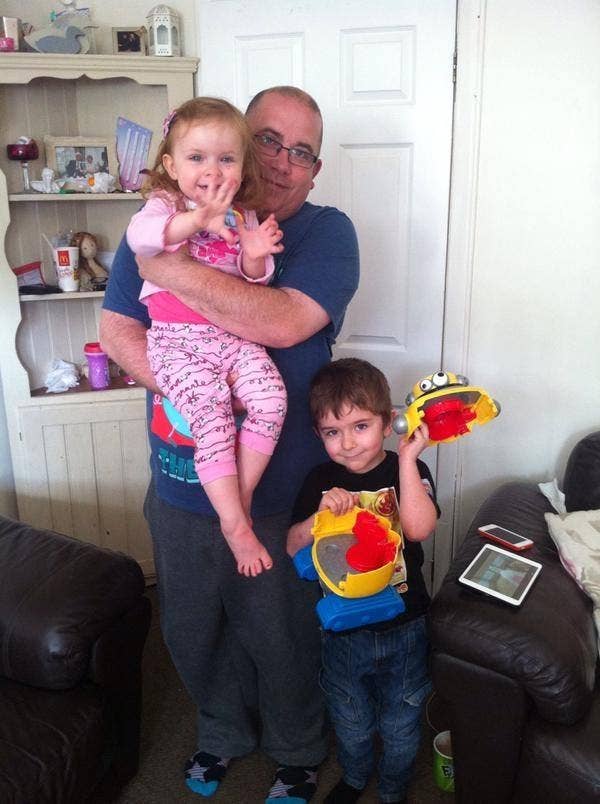 Steve Butler said that his daughter is now playing with the toy's two separate halves.
In a post on Facebook, the West Midlands fire service said the family had done the right thing in calling the local station directly rather than using the emergency 999 number.