During Saturday's Aviva Premiership match between London Welsh and Leicester, someone thought it would be a great idea to take off all their clothes and run on to the pitch.
It didn't end well.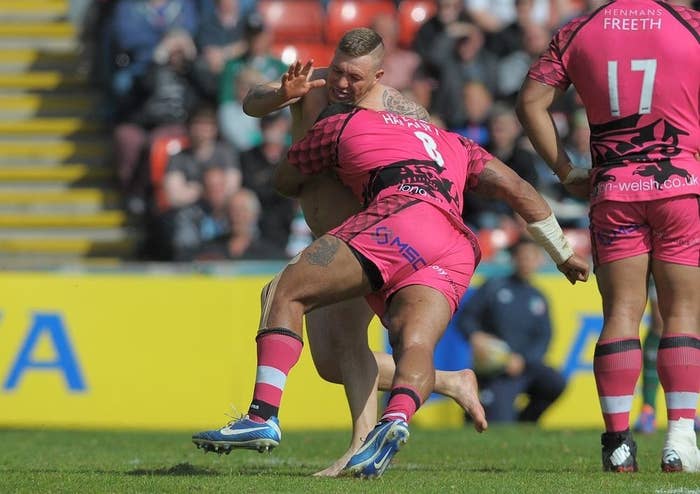 In fact, it looked extremely painful.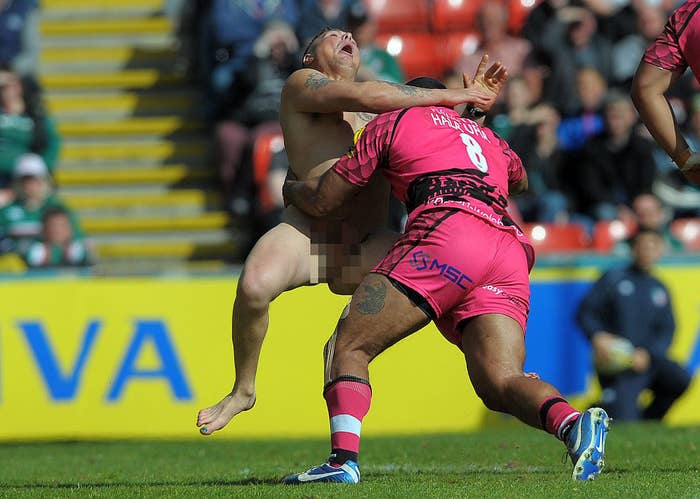 Anyway, given how much attention the Hala'ufia pictures got, we thought we'd share some more images of streakers being tackled.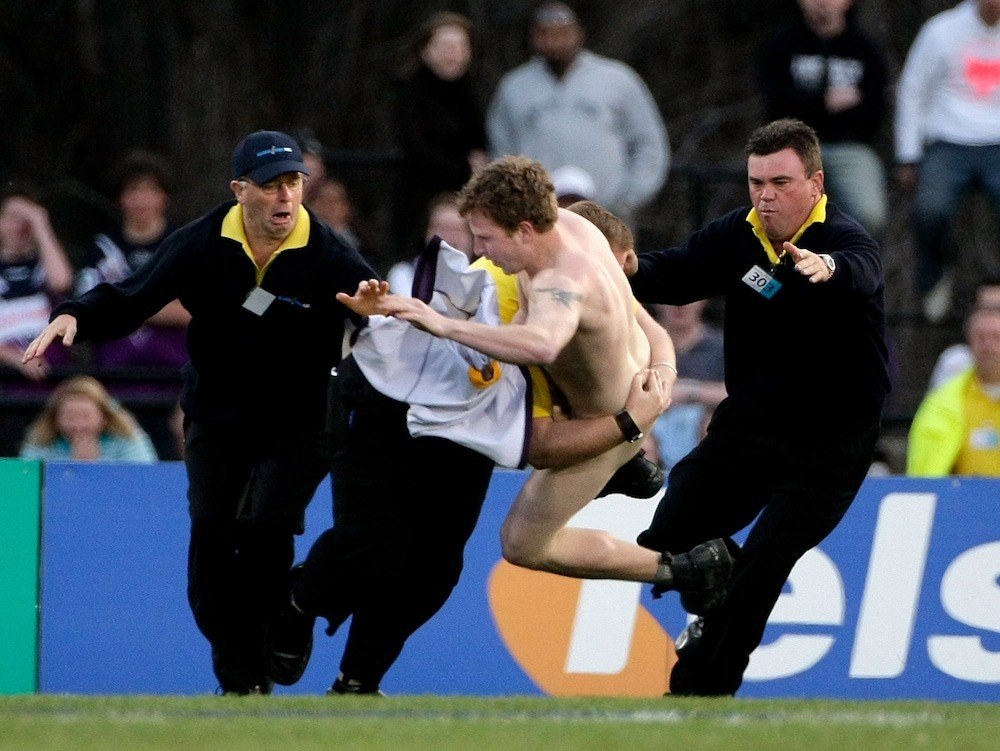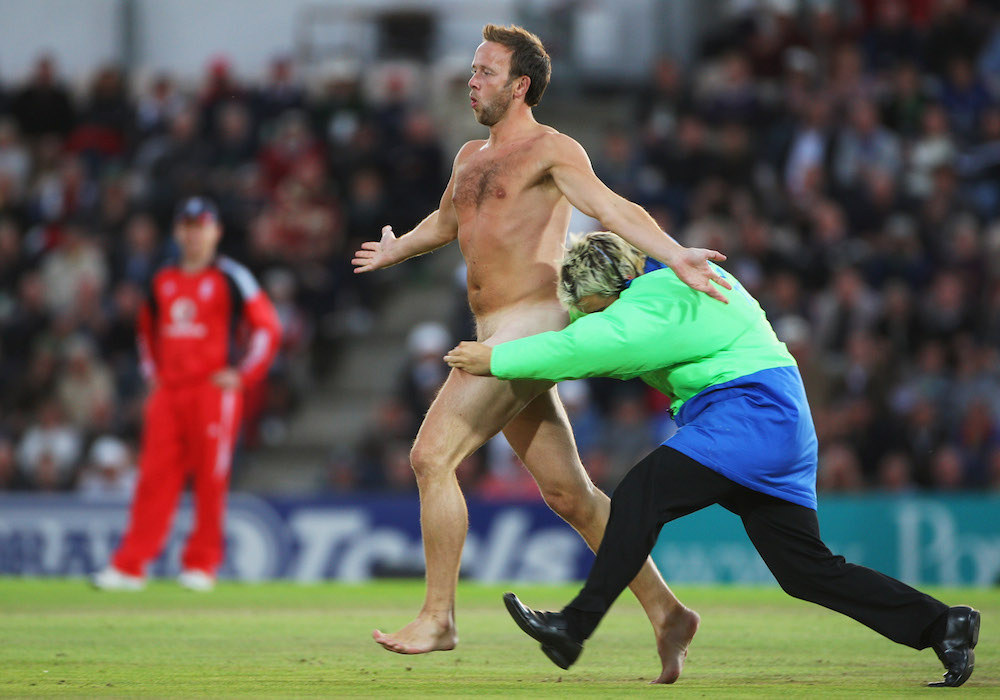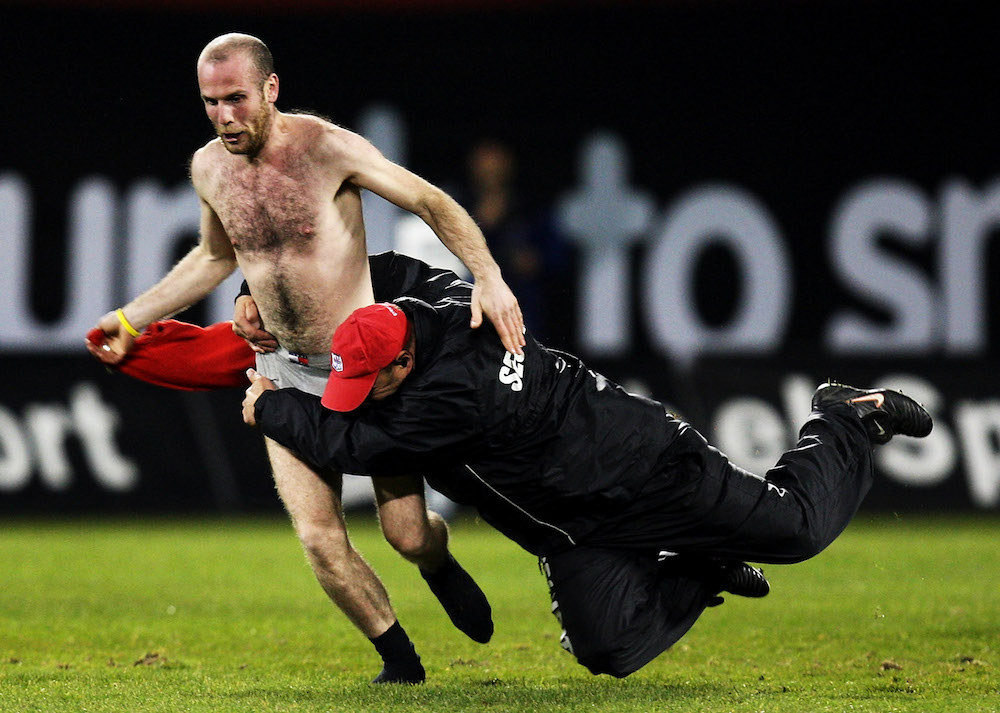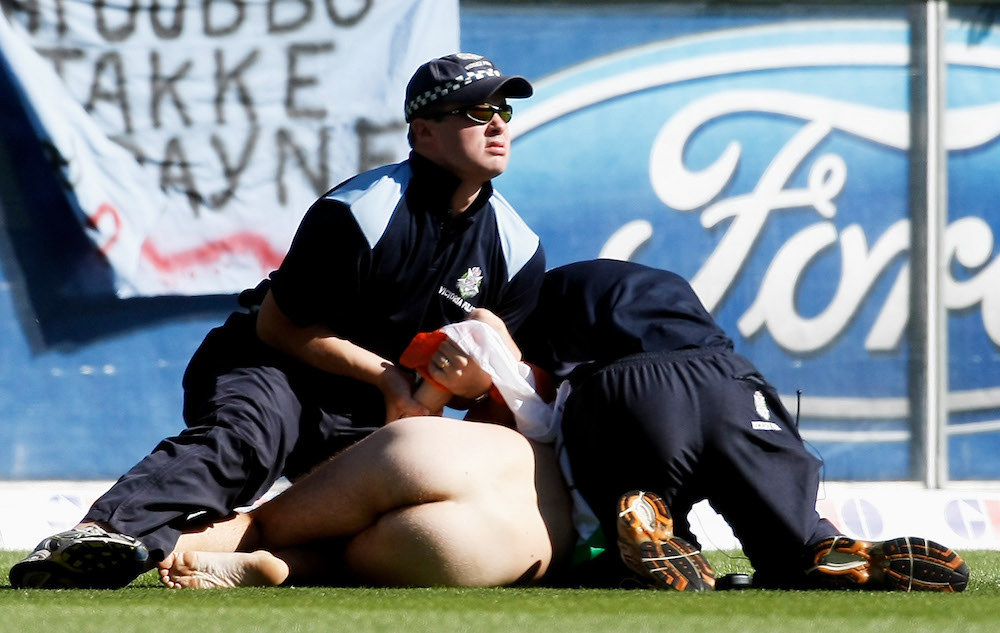 Being tackled while naked and on your phone is pretty impressive.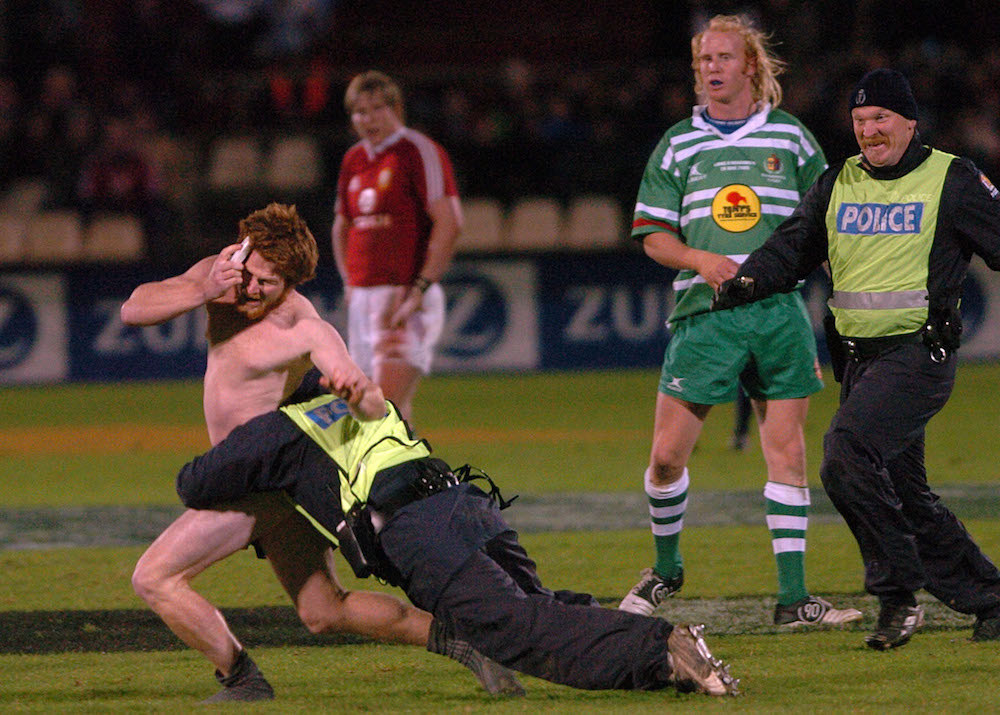 Fine technique here.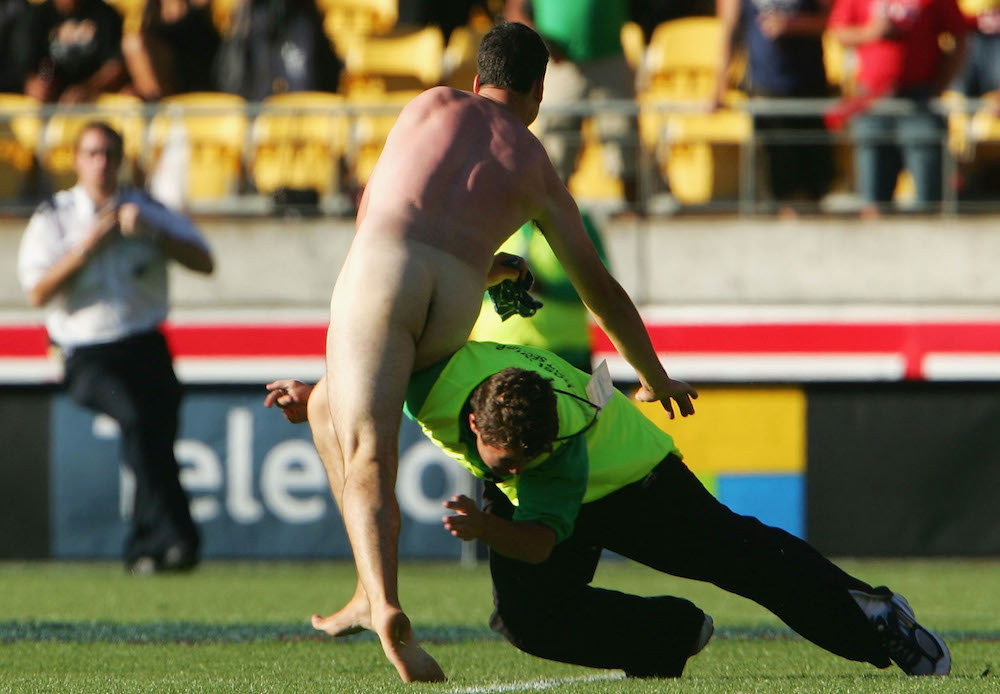 Not so much here.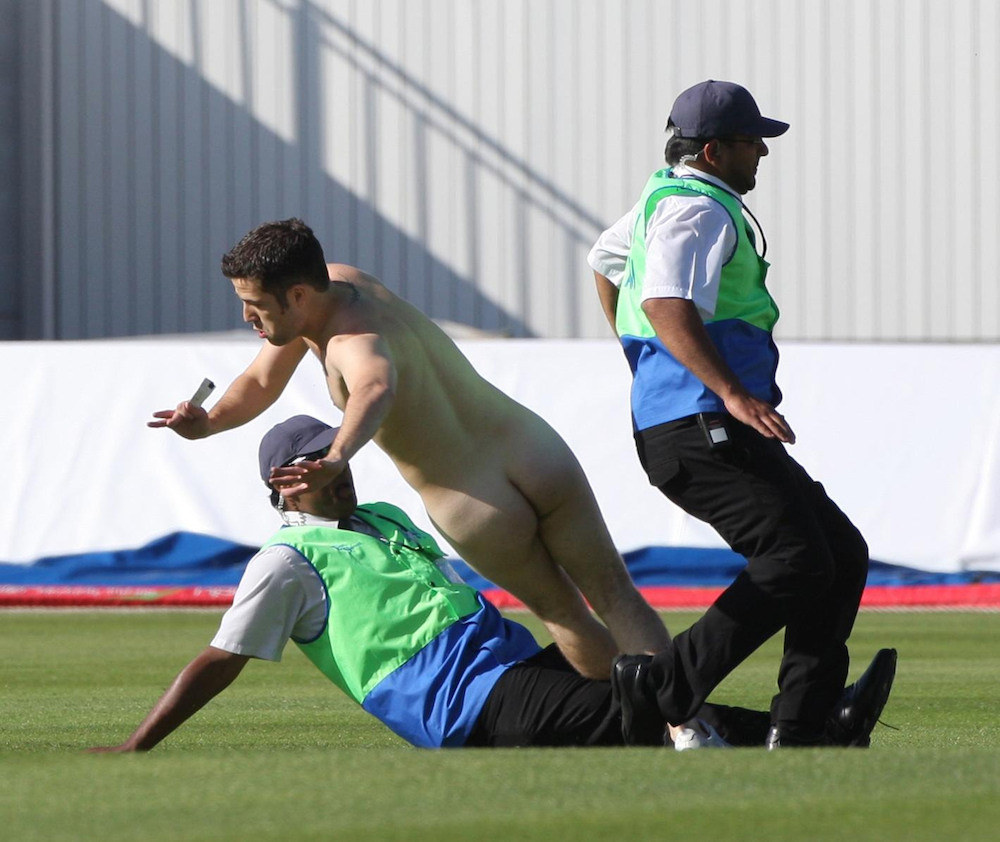 And of course, one should never forget former Australian cricketer Andrew Symonds' reaction to meeting this streaker.