This is Fudge the cocker spaniel at his big graduation day.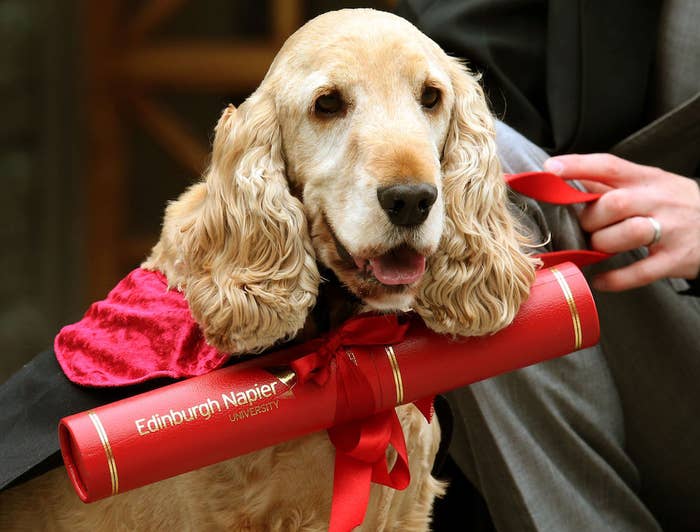 Fudge's owner Jack Proctor brought his seven-year-old dog to his ceremony at Edinburgh Napier University.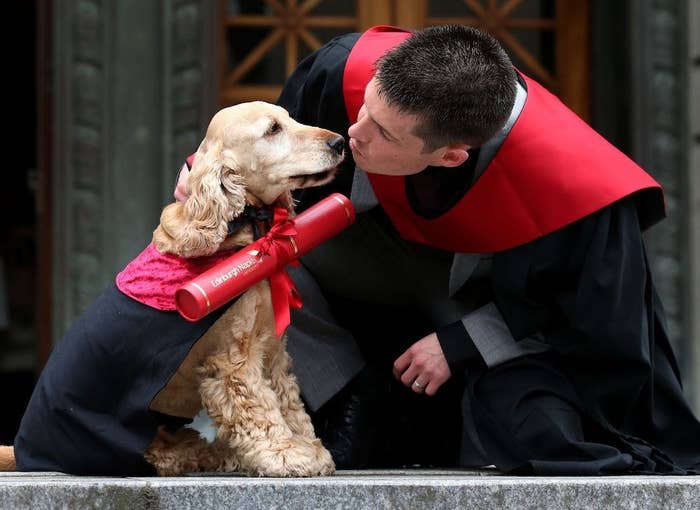 Fudge featured in Proctor's course work and dissertation during his degree in design and digital arts, the BBC reported.
"I know it seems eccentric, but Fudge has been part of my journey through uni since day one, so it just feels like a nice way to mark the journey's end, the BBC quoted the 34-year-old from Coatbridge, Lanarkshire, as saying.
"He was such a fundamental part of my dissertation that I even mentioned him in the acknowledgement section."
Proctor is hoping to use his newly-acquired degree to land a job in social media or advertising, STV News reported.
Oh, and it was Proctor's mum who made Fudge's awesome outfit.