This is 95-year-old John Sato taking part in a march against racism in Auckland, New Zealand, at the weekend.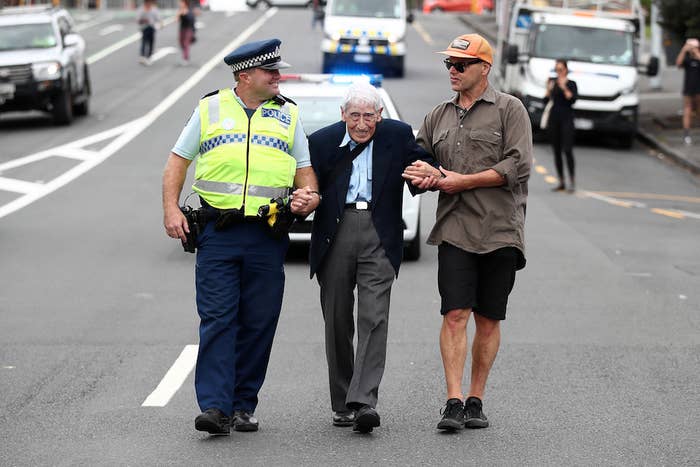 Sato told Radio New Zealand he could not sleep after the terror attack in Christchurch, which left 50 people dead.
He heard about memorials taking place across the country in the days following the shootings and decided to visit a mosque in Pakuranga, the national broadcaster reported.
Having taken a bus from his home in Howick to attend the vigil, he then took several more buses into Auckland centre and attended a rally against racism at Aotea Square.
Speaking of Christchurch, Sato said: "I think it's such a tragedy, and yet it has the other side. It has brought people together, no matter what their race or anything. People suddenly realised we're all one. We care for each other."
Sato, whose mother was Scottish and father Japanese, said he was one of only two Kiwi-Japanese servicemen in the New Zealand army during the Second World War. His wife died 15 years ago and their only daughter died last year, Radio New Zealand reported.

He said people were kind when they saw him at the rally on Sunday. He said afterwards a policeman took him all the way home.

"That tragedy in Christchurch, look at what it brought out in people," he said. "It shows the best in humanity."