These Pictures Of A Newborn Pygmy Hippo Will Lighten Even The Darkest Of Days
It's his ears that do it.
On Boxing Day, this baby pygmy hippo entered the world.
Zookeepers were particularly proud of the mother, Flora, as she had been battling cancer.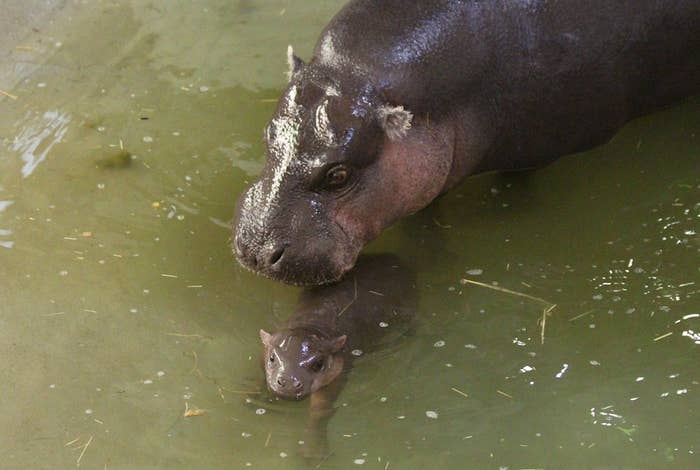 Flora had been living with a tumour in her mouth but "responded fantastically" to treatment, the zoo said.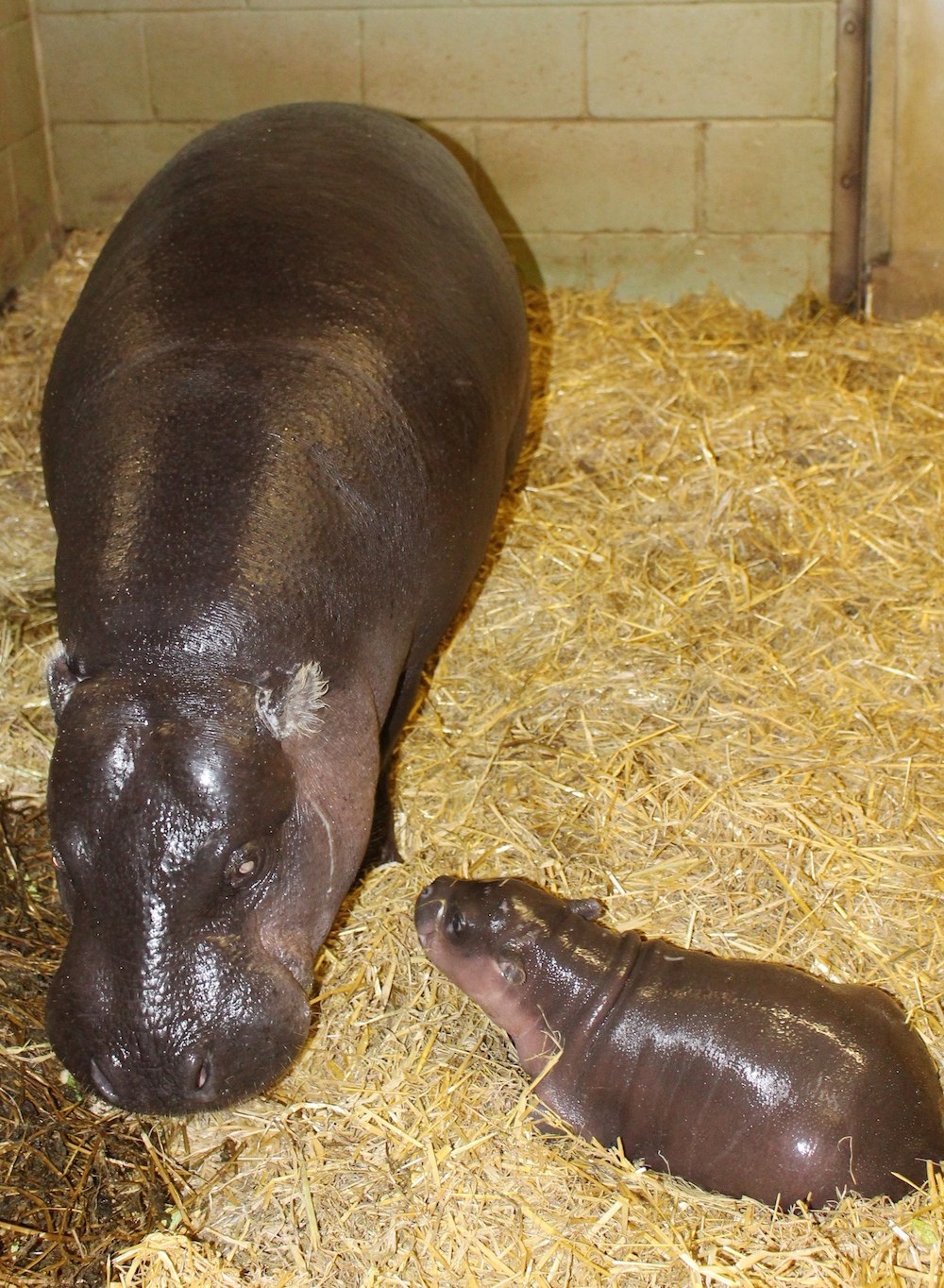 Senior keeper Steve White said: "Flora's calf was due on Christmas Day, but the little one kept us waiting until the evening of Boxing Day."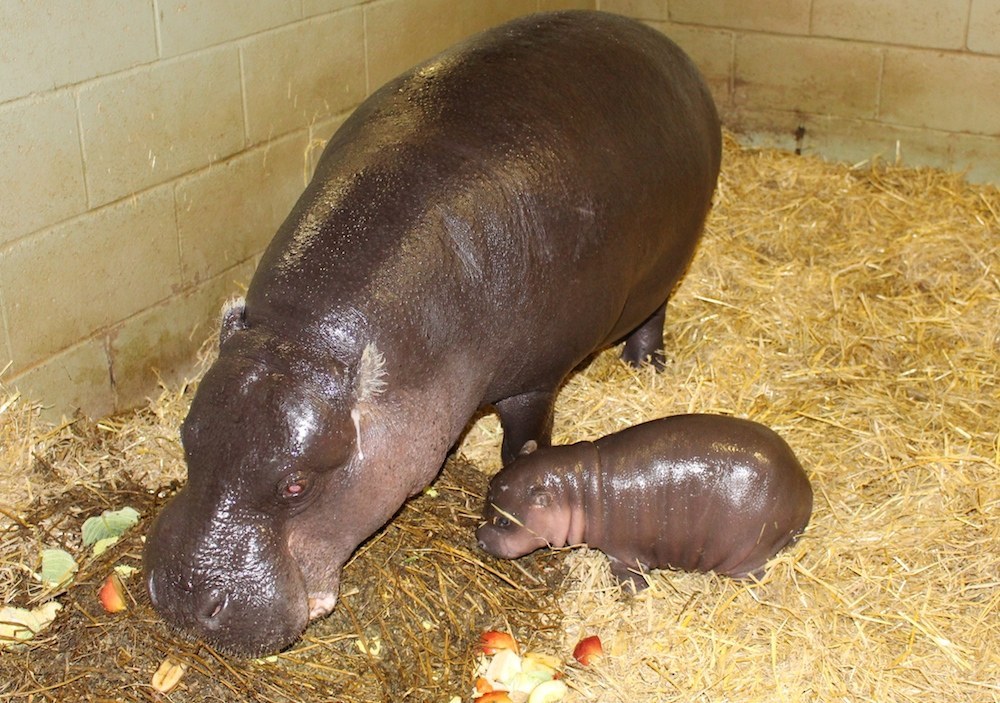 "We knew Flora must be going into labour because she went off her food – which never happens."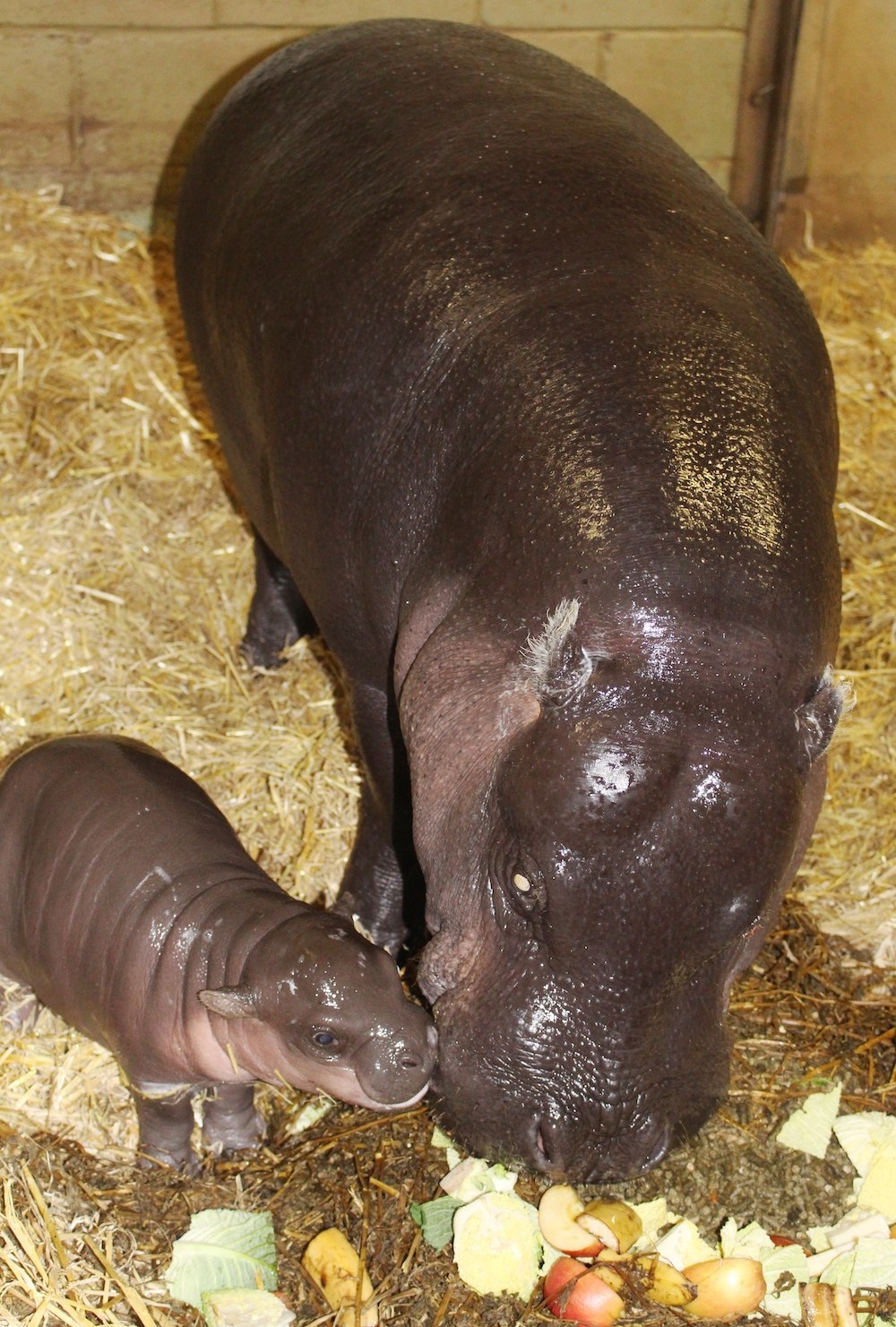 White revealed that Flora went into labour for six hours before giving birth to the healthy, as yet unnamed, male calf.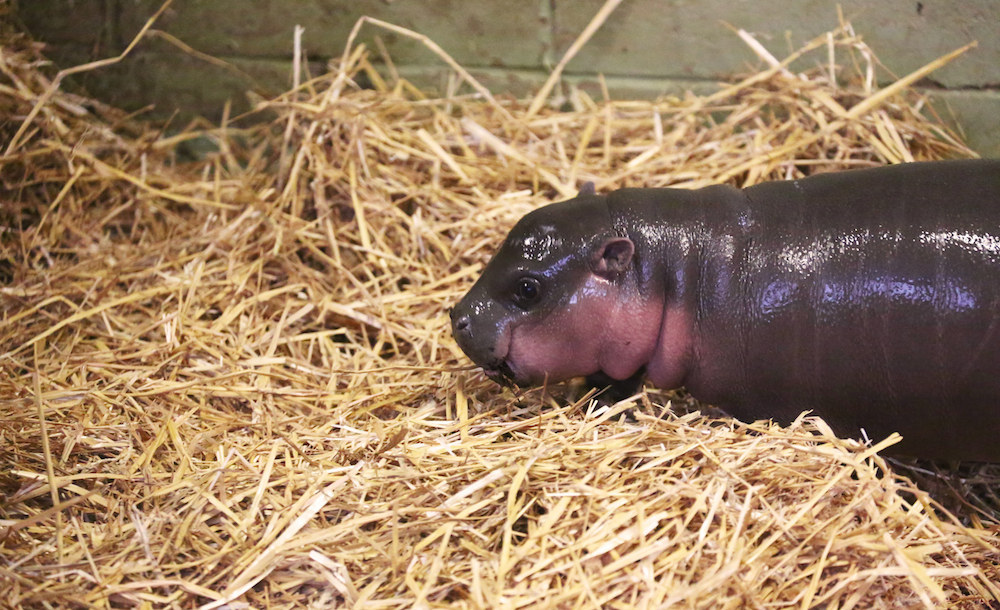 "Since then, the baby hippo has been happily waddling around and seems to love spending time in water," he added.
"On his first weigh-in, he was so slippery it was like picking up a big bar of soap."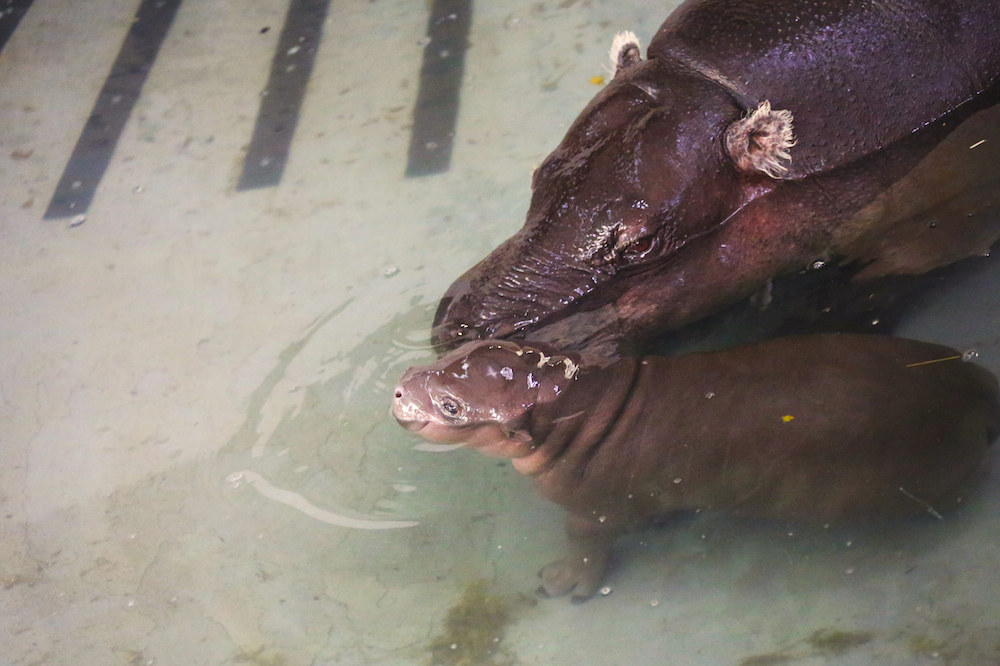 The zoo said Flora would now be retired from breeding after contributing three calves to the European Endangered Species Breeding Programme.