Hello fans of Australian politics! I regret to inform you the prime minister has still not called the election and therefore everything is a giant shitshow.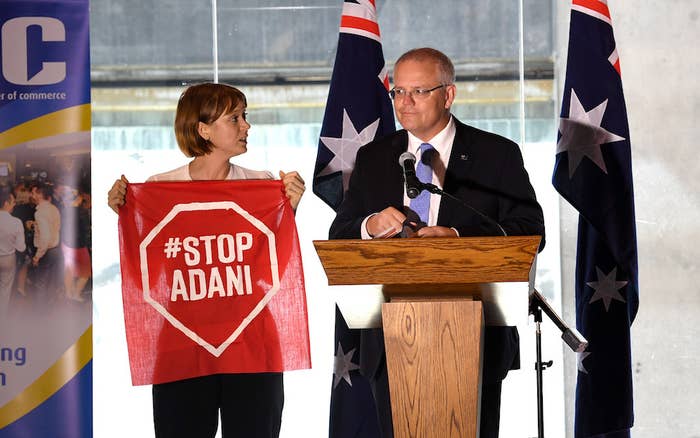 While we wait for Election'19, the news cycle has become a dumpster fire of unofficial campaigning and mudslinging.
Former PM Malcolm Turnbull this week even called one of his successor's current attack campaigns "peak crazy".
So with zero fanfare and very little context, below are some of the nonsensical and utterly baffling things that have happened in just the last few days. Keep in mind at all times — the election campaign hasn't even begun yet...
1.
The prime minister said a race horse and its team got a fair go because they had a fair go.
2.
Someone who sounds like Ryan Gosling dressed up as a fake GetUp character to troll the leftwing lobby group but ended up just trolling themselves.
The stunt was launched by conservative group Advance Australia, but honestly it's impossible to know who is trolling who at this point.
3.
Because the election hasn't been called, Senate Estimates went ahead and at times it was a total farce.
4.
5.
6.
Nothing to see here.
7.
Protesters staged a demonstration against the proposed Adani coal mine during the prime minister's speech, not once, not twice, but three times.
8.
The Coalition government tried to go after Labor leader Bill Shorten's plan for 50% of new vehicles in Australia to be electric by 2030.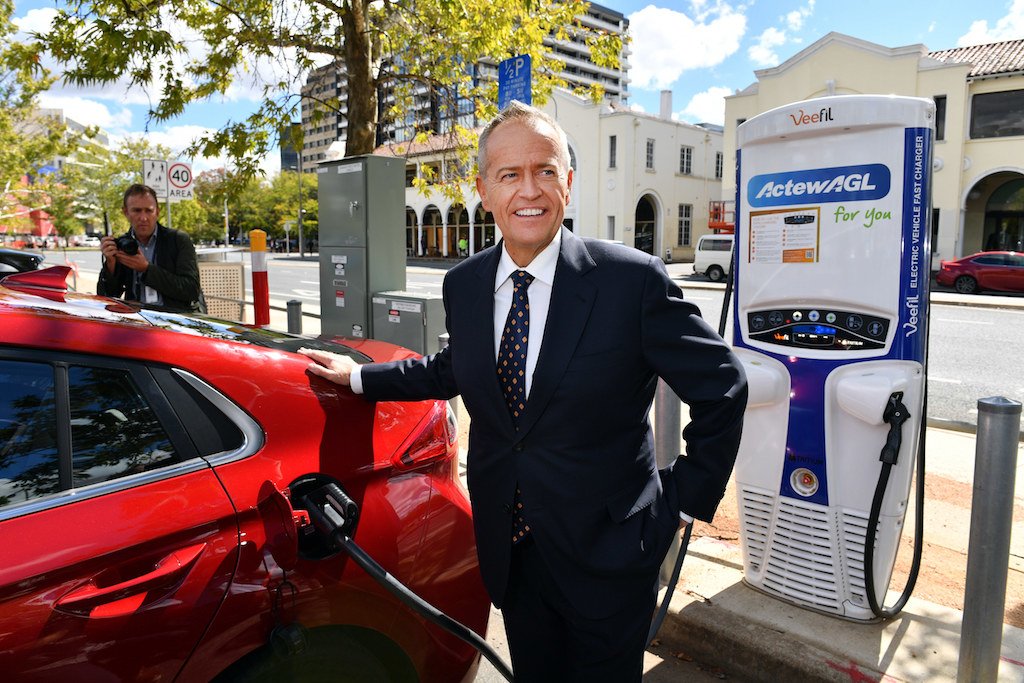 Prime minister Scott Morrison claimed the plan would "end the weekend" and would be devastating for those who love their four-wheel drives.
There was also an almighty back and forth after Shorten claimed electric vehicles could be charged in 10 minutes.
But then people started pointing out that the government had been promoting electric vehicles for ages.
This is where we get to the "peak crazy" remark from Turnbull.
Labor very much enjoyed responding:
Everything is fine.
9.
That race horse was on the front pages every day, by the way. It was compared to a contestant on a dating show. Totally normal.
10.
Far-right senator Fraser Anning escaped punishment for punching a teenager who cracked an egg on his head, after police said he acted in self-defence.
11.
Animal rights activists were handed a number of lambs after chaining themselves to abattoir equipment in a day of national action.
Morrison called their actions "unAustralian" and promised to bring in legislation that would see future protesters face up to a year in prison.
Here's the deputy prime minister commenting on the matter and then saying he was going to have a steak.
12.
Talking of the country's leaders: On Tuesday, Australia's 29th PM decided to use the media to provide some advice to Australia's 30th PM.
It was regarding the investigation by ABC's Four Corners and Nine newspapers into the tens of thousands of dollars reportedly paid by a Chinese billionaire in an attempt to obtain Australian citizenship.
13.
Enter Australia's 28th prime minister (remember these three men are all in the same party).
"Malcolm Turnbull and I are both members of the same club, we're both former prime ministers, and the last thing I want to do is to buy into a fight with a member of the same club," is an actual quote from Tony Abbott.
"As far as I'm concerned he's a respected former prime minister and I hope that feeling is reciprocated."
What a time.
Reminder: Still no election.