If you don't like snakes, or dirty toilets, you're really not going to enjoy this picture: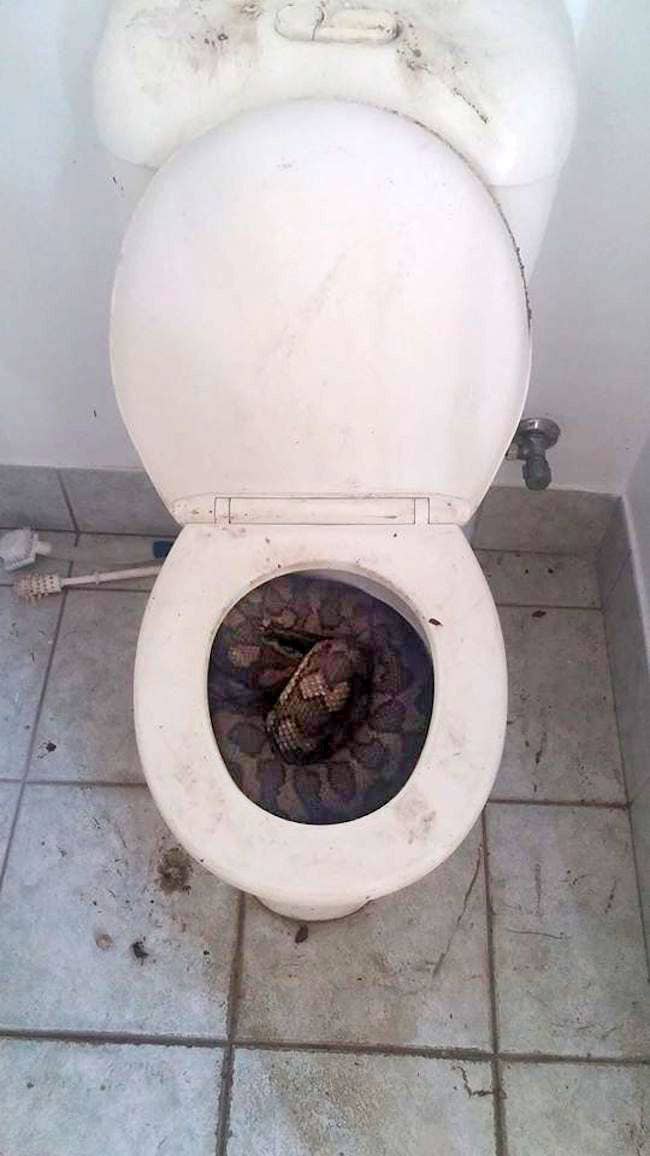 The image of the massive python was taken by Australian zoology student Elliot Budd at a property in Townsville, Queensland.
Tradesmen working at the property made the discovery and contacted Budd earlier this month, 7 News reported.
Budd, 26, wrote on the Townsville Snake Catchers Facebook page that the 3-metre carpet python had sought shelter in the toilet to cool down.
"He decided to be difficult and went down the toilet through the U-bend so we had to remove the toilet to get him out," he added.
Budd, who describes himself as a "part-time snake catcher", told BuzzFeed News that he experienced a similar situation only a week later.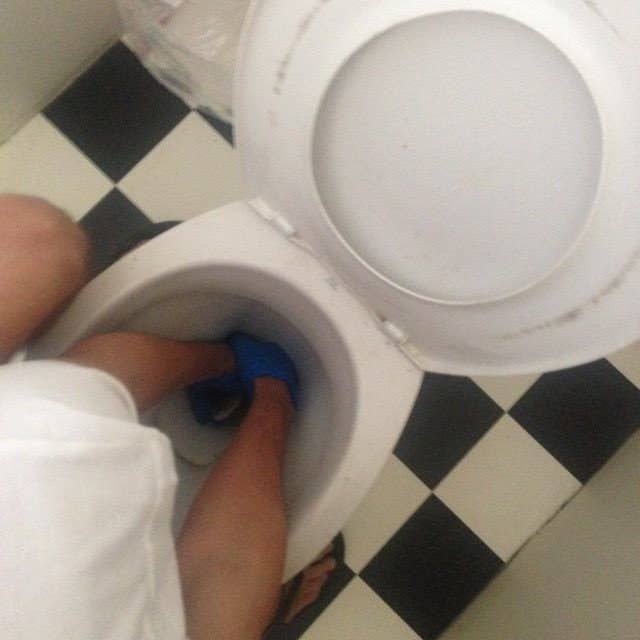 He said the weather in Townsville at the moment is very dry so snakes in the area are searching for water.
"A lot of the rivers are dry so any water source they can find they will use. I've had a few call-outs recently for snakes in pools, sinks and pipes," he added.
Budd said that both the snakes he removed from toilets were relocated to a suitable habitat in the bush, out of harm's way.
He joked that the main reaction he's been getting to his picture of the python is how dirty the toilet looks.
However, he explained that the bathroom wasn't in use and was located under a house with the door open – "which is how the snake and all the dirt got in there".
He said the chances of a snake coming through a pipe into a bathroom were slim as they usually enter properties through open doors and windows.
News of Budd's efforts comes as a new venomous snake has been discovered in western Australia.
The Kimberley death adder is 50cm long and has a diamond-shaped head, The Guardian reported.
Death adders are among the most venomous in the world.