The Election Is Just About Here And Everybody Is Getting Real Nervous
Prime minister Scott Morrison called the Greens "a very dangerous fringe party".
What you need to know:
- Australia is heading to the polls on Saturday for the 2019 federal election. Here's everything you need to know about the vote
- Labor remains narrowly ahead in the latest polling
- The AEC has revealed 3.5 million people have already cast their votes in pre-polling and said counting the early votes might delay the final result
- A row within the Coalition is continuing in NSW over the tactics employed by senator Jim Molan to try and get re-elected
- Scott Morrison has said he doesn't think far-right senator Fraser Anning is more dangerous than the Greens
- The party leaders have delivered their final major speeches of the campaign and are both appearing on ABC's 7.30 this evening.
Well here we are. There are less than two days of campaigning left before the 2019 election. It's been both mind-numbingly boring and completely unhinged but the finish line is finally in sight. So, for one last time, let's go take a look at what's been going on: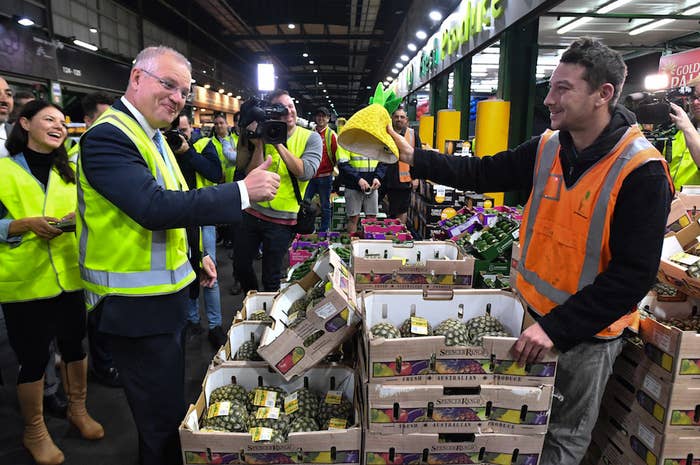 The latest polling still has Labor narrowly ahead but we're now at the stage of the campaign where all sides are panicking about whether they've done enough.
Reports suggest there are still a large number of undecided voters out there, ready to be swayed by last-minute pitches and scare campaigns.
Almost 3.5 million people have cast their vote early and the Australian Electoral Commission has said the huge number means it may struggle to get a result out in time on Saturday.
And then there's the postal votes.
On radio this morning, Scott Morrison declared that far-right senator Fraser Anning was not a bigger risk than the Greens.
The prime minister told Jonesy & Amanda: "Fraser Anning, I put last, we put him last, but I don't think he represents a bigger risk than the Greens.
"The Greens want to introduce death taxes, the Greens want us to walk away from our security relationship with the United States. I think they are a very dangerous fringe party.
"They are in the same camp as a lot of those other extreme views but just a different kind of extreme; I think it's very dangerous for Australia's economic interests and our security interests."
Politico has reported that two Rwandan men accused of murdering tourists in 1999 were resettled in Australia as part of the refugee swap deal with the US. The ABC has reported the men arrived last year.
Morrison was asked about it during his appearance at the National Press Club and said he would not be giving a commentary on allegations that have been made "in open source information".
He was also asked about the same-sex marriage vote and why he left the chamber.
Malcolm Turnbull's son Alex is in the news once again, this time for robocalls.
The row within the Coalition in NSW over senator Jim Molan's attempt to get re-elected shows no signs of dying down, with former Nationals leader Barnaby Joyce declaring the Liberals had "fired the first shot" and the Coalition agreement was a business arrangement, not a marriage.
Molan is currently in an unwinnable fourth position on the Liberal Senate ticket and so is urging people to vote below the line for him, in an attempt to be re-elected.
This has upset some in the Liberal camp who think he is taking support away from others on the campaign, and upset the Nationals because they have third spot on the ticket.
The Clive Palmer adverts continue to dominate the country's newspapers.
And the memes keep coming.
One Nation leader Pauline Hanson went after Palmer during an appearance on Today this morning.
She also went after the Today show.
One Nation candidate Malcolm Roberts delivered this rather full-on endorsement of his boss.
The Liberal candidate in Chisholm, Gladys Liu, continued to make headlines, this time over alleged comments from her sister about Labor's candidate.
Treasurer Josh Frydenberg has declared Labor is going to tax inspiration and perspiration. Which is quite impressive.
And Labor leader Bill Shorten gave a long interview to The Australian where he spoke of his career, leadership ambitions, his family and how his children had told him not to dab.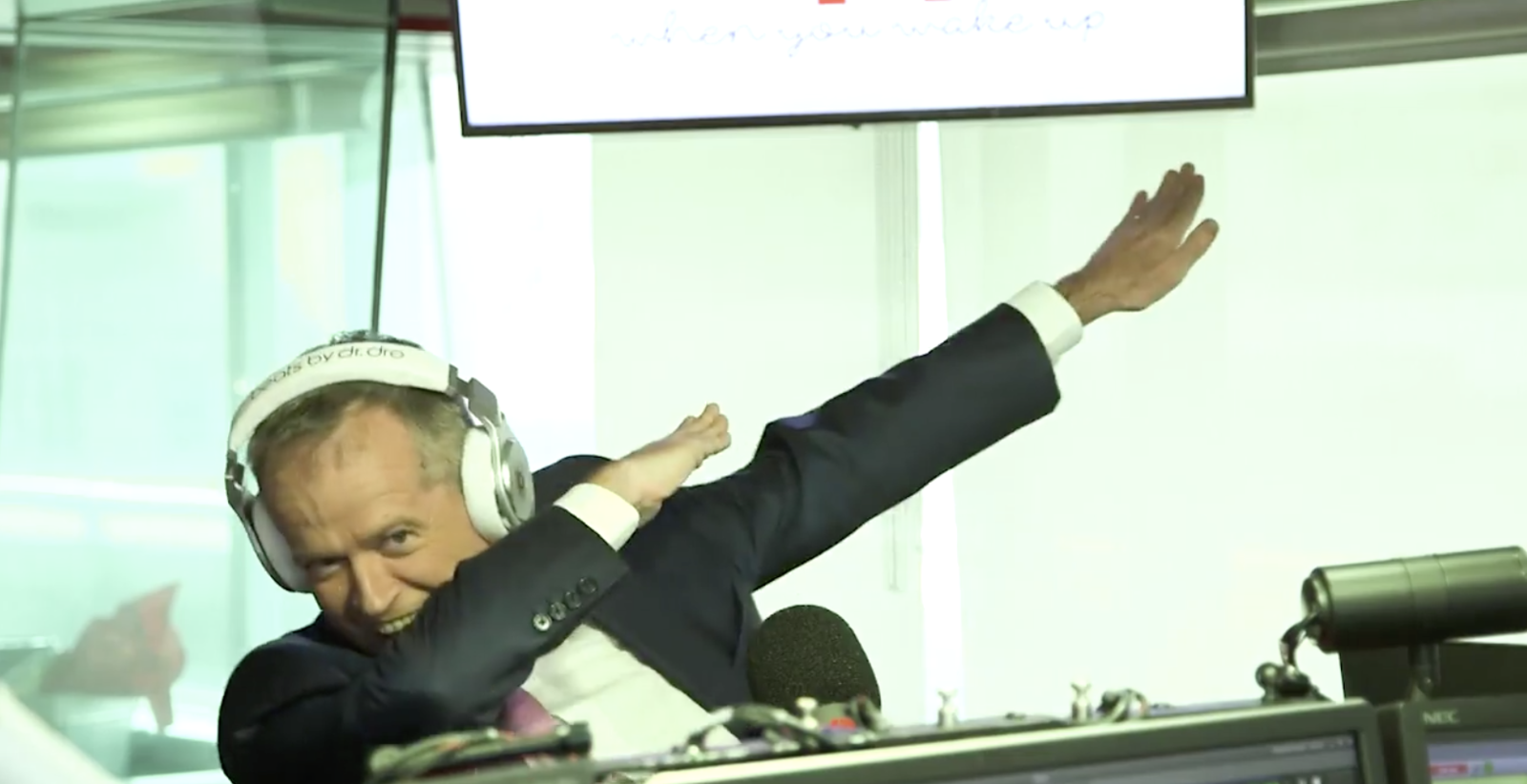 This afternoon he delivered his final major campaign speech in Blacktown and said the election was a chance to be the moment in which Australians took action on climate change.
Some bookies seem pretty confident the election result is already a forgone conclusion. (Haven't we all learnt how foolish it is to predict election outcomes yet??)
The Weekly's look at Morrison's campaign attracted laughter online.
And Russell Crowe has delivered this sage advice.
Check back tomorrow for the conclusion of this glorious election campaign. If I have to follow it all, you do too!