This Ridiculously Massive Diamond Ring Was Just Bought For £15 Million
Someone put a very, very large ring on it.
This 100-carat diamond has been sold for £14.8 million ($22.1 million) at an auction in New York.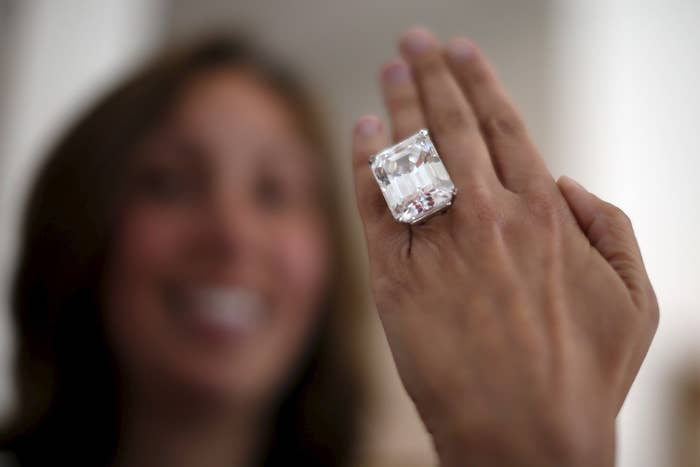 The diamond was mined in South Africa by De Beers and it reportedly took a year for the stone to be cut and polished.