Two police officers intervened in an argument with a rickshaw driver in central London on Tuesday after he charged a family £206 for a 10-minute ride.
The incident was captured on film by black-cab driver Richard Long.
Long told BuzzFeed News he noticed the disagreement taking place after the rickshaw driver pulled in behind him at a taxi rank outside the Cumberland Hotel at Marble Arch.
The family, believed to be tourists, had taken a ride from Oxford Circus to the hotel, a journey Long said would have cost around £6 in a regular taxi.
In the clip, Long and another bystander come to the tourists' aid by telling the driver what he's doing is wrong.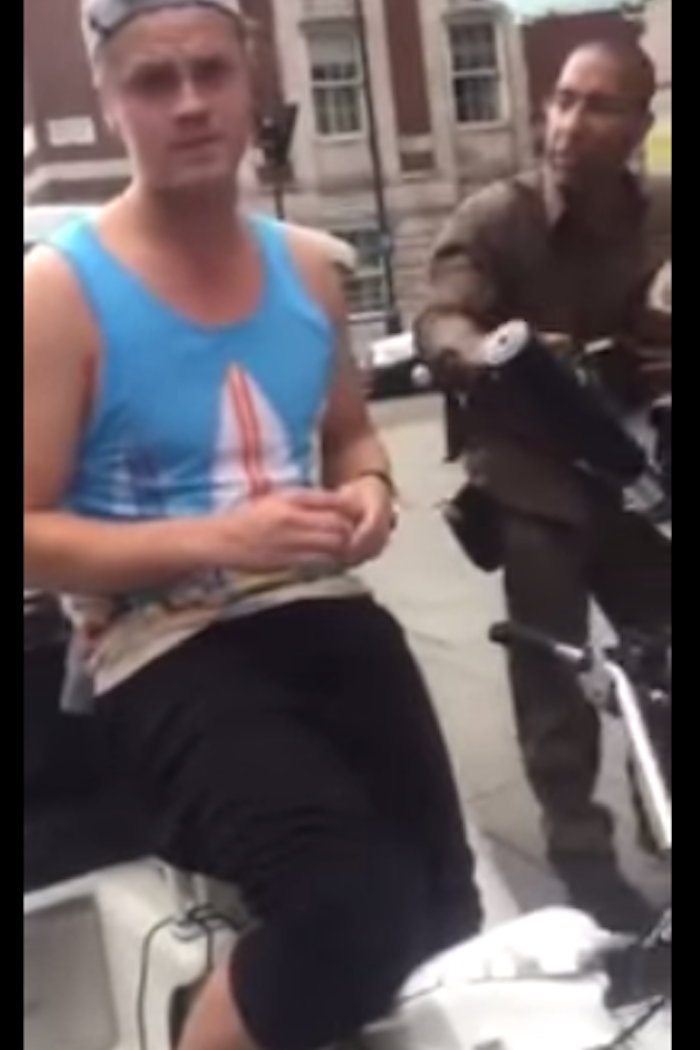 The rickshaw driver defends himself by saying there was a set fee of £10 a minute and claiming that the fee had already been agreed.
He claims the journey took 10 minutes, although one of the tourists appears to suggest it only took three.
During the dispute two police officers come past, and Long waves them over to try to resolve the argument.
One of the officers is shown on the video telling the rickshaw driver: "You're ripping them off, aren't you."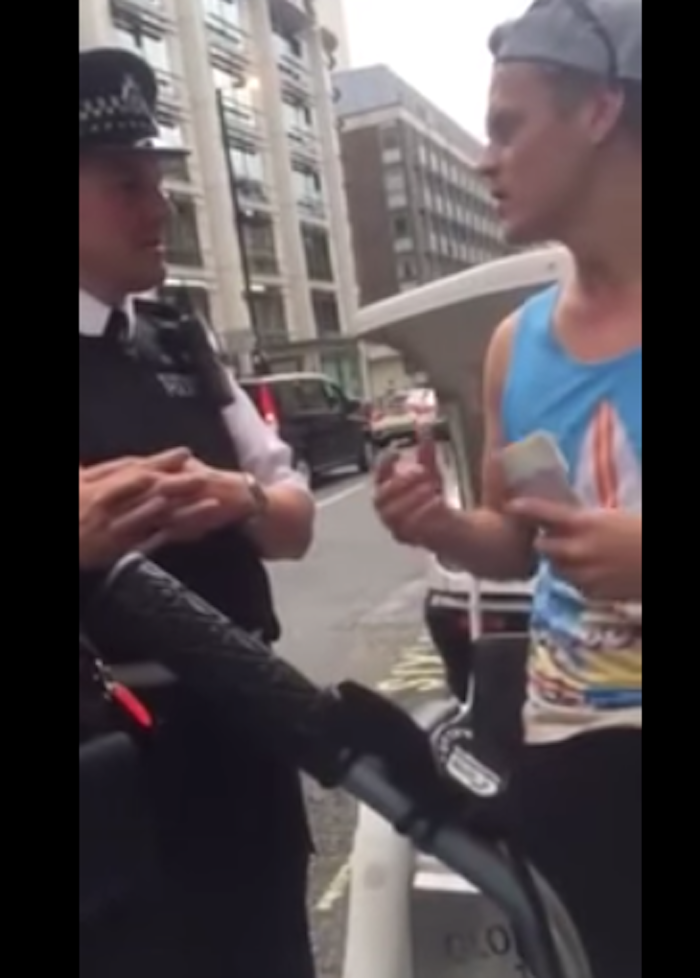 "They're foreign tourists, you're blatantly ripping them off," he adds. "Because you know one minute in here is not £10 worth of money, you know that."
During the discussion, the rickshaw driver asks, "OK, well then – how much?", and the officer replies by saying the man should come up with a more reasonable price.
The video ends as Long gets back into his taxi after appearing to pick up a customer.
Commenting on the video, Richard Beddoe, Westminster city council's cabinet member for city management, told BuzzFeed News:
We are truly shocked at the audacity shown in this video. We have long argued for greater regulation and licensing on rickshaws, not only to avoid clear rip-offs like this, but to reduce congestion and improve safety on our streets.

All too often we see rickshaws riding onto pavements through crowds of pedestrians or blocking off major roads like Regent Street. It has to stop and the government has to act to give London more power to regulate this trade.
The Metropolitan police said the issue was a civil dispute and that they had no comment.