Police Officer Who Found Drowned Syrian Boy On Beach Speaks Of "Indescribable Pain"
"When I found out he was dead, I was crushed deep down inside. It was a terrible sight, it was a terrible loss."
The police officer who found the body of 3-year-old Aylan Kurdi washed up on a Turkish beach has spoken of his heartache at discovering the Syrian boy.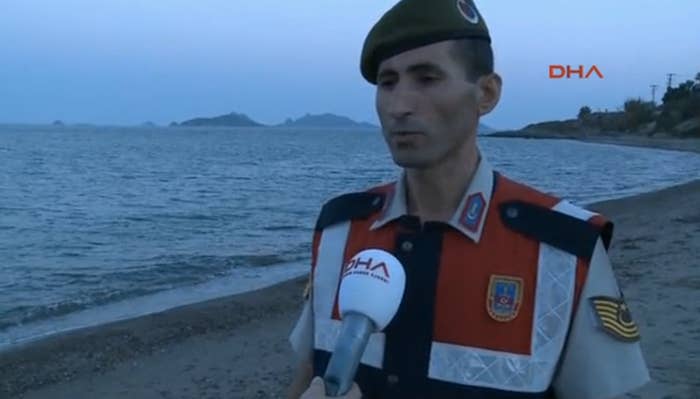 Aylan, his brother Galip, and their mother Rehan drowned last week while attempting to travel from the Turkey to the Greek island of Kos.
The image of Sergeant Mehmet Ciplak lifting Aylan from the beach on Wednesday captured the world's attention, causing an outpouring of grief and sympathy for the refugees attempting to reach Europe.
"When I saw the baby on the beach, I approached and said to myself, 'Dear God, I hope he's alive'," Ciplak told Turkey's Dogan News Agency.
Ciplak said he thought of his 6-year-old son when he saw Aylan's body. "This is an indescribable pain," he said.
He added he was not aware photographer Nilüfer Demir was on the beach taking pictures at the time.
"I didn't see the photographer and didn't know the picture was being taken. I was just doing my job," he said.
Ciplak said he "felt sick at heart" when he couldn't find any signs of life. "People keep asking me how I've managed to carry this heavy burden," he said.