Police Issued An Appeal For A Stolen Beach Towel And Unleashed A Tidal Wave Of Jokes
Seriously though guys, have you seen it?
This is what the force said in the statement.
Police are appealing for witnesses following the theft of a towel from a North Tyneside beach.

It happened on Sunday, July 12 from 4pm to 5pm at Tynemouth Longsands beach. A dark blue towel with 'DRYROBE' written on the front in red and white was stolen.
It put out the appeal on Facebook and Twitter.
And people immediately wanted to know if the appeal was serious.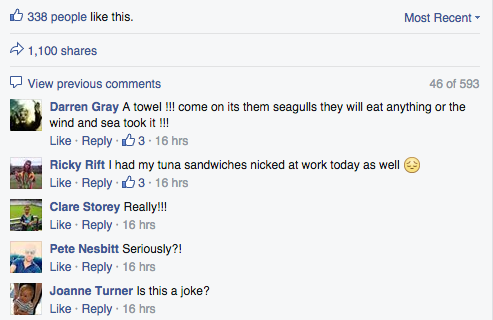 It was pointed out that a Dryrobe towel is actually a serious piece of kit. Here's one on sale for £39.99.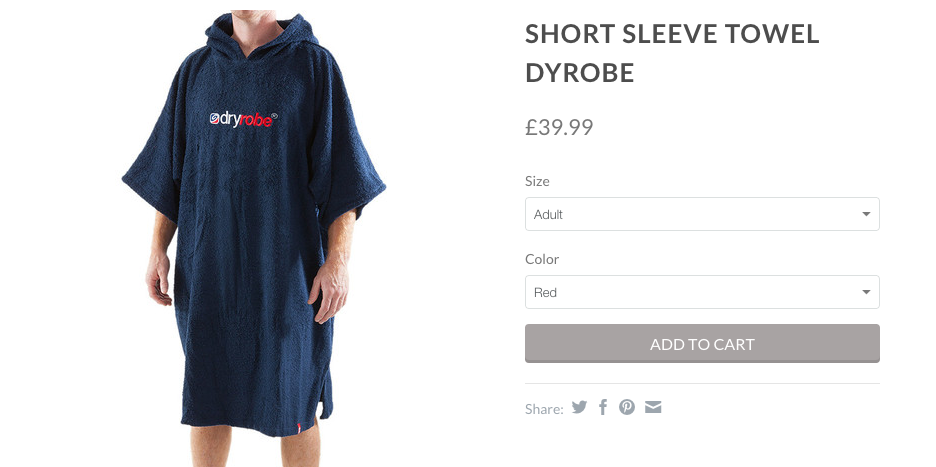 Some people also raised legitimate concerns about whether looking for a wearable beach towel was an appropriate use of police time.
But mainly, they made jokes. Lots and lots of jokes.
The police were even offered help to solve this unspeakable crime.

But Northumbria police told BuzzFeed on Friday that the towel has still not been recovered.
The force did acknowledge, though, that putting the appeal out on social media may have been a mistake.
A spokesperson said:
Well, what a reaction to our stolen Dryrobe towel appeal - we have received some interesting comments that we will learn from.

As our communities should expect, we take all reports of crime seriously and victims are our main priority when we set about solving them. Indeed, the interest this current issue has generated demonstrates how effective social media can be in reaching large audiences very quickly.

The appeal regarding the stolen towel was very much intended to be a local request for information so we didn't expect quite so much interest from so far afield.

We realise we seem to have kicked sand in our own face and so we may have to ride the wave on this one as we continue to try and find the best ways to use social media to generate interest and information to help solve crimes.