Police Bundle Runaway Ostrich Into Patrol Car, Disappointed Not To Get Selfie
The bird's owner has yet to come forward.
Police in the village of Coningsby, in Lincolnshire, had to deal with a rather unusual call out.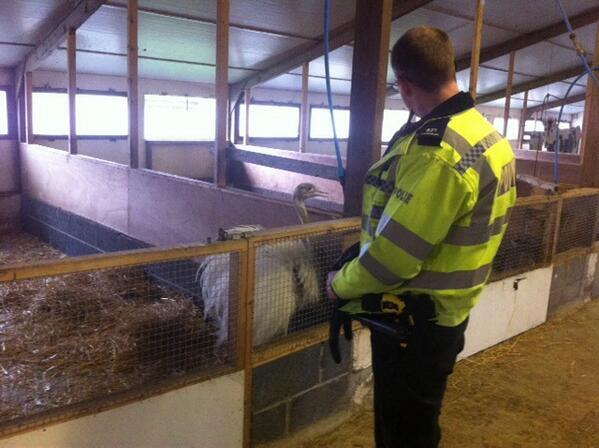 A runaway ostrich was causing a road hazard near the local RAF base on Wednesday morning and officers were sent out to deal with it. However, they were then told the police van they had called for as back-up was unavailable so had to put the large bird in their patrol car.