On Thursday a train in northern Montana derailed and sent three Boeing 737 fuselages into the Clark Fork River.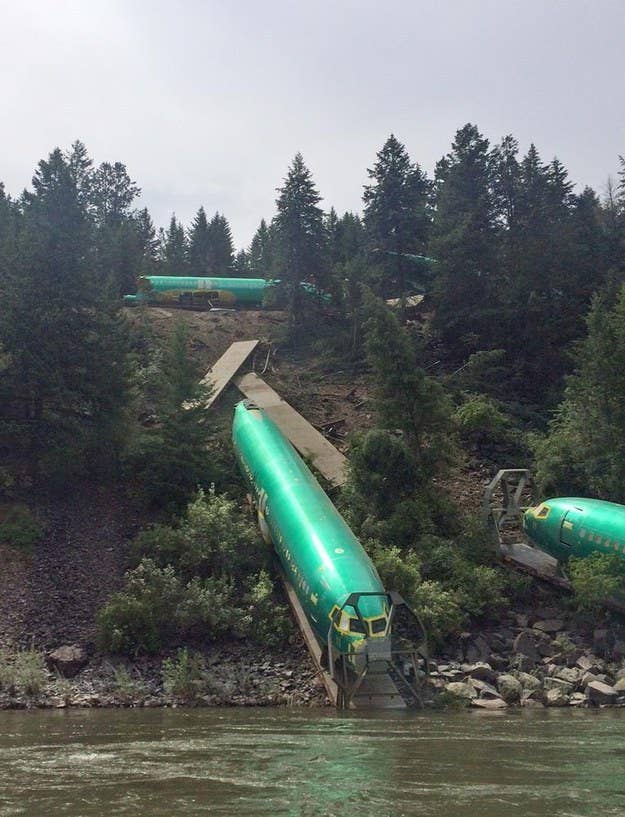 The 19-car westbound train had been carrying six plane sections when it came off the tracks.
No one was injured in the incident which is now under investigation.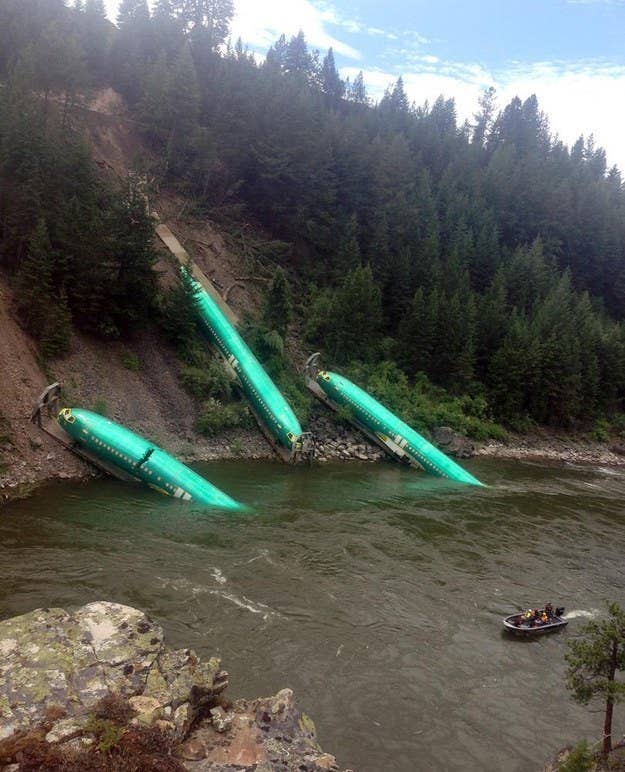 Rafters on the Clark Fork River captured the unusual sight at the weekend.
Josh Flanagan, from the rafting company Wiley E. Waters, said: "They really get to see the enormous size of those aircraft."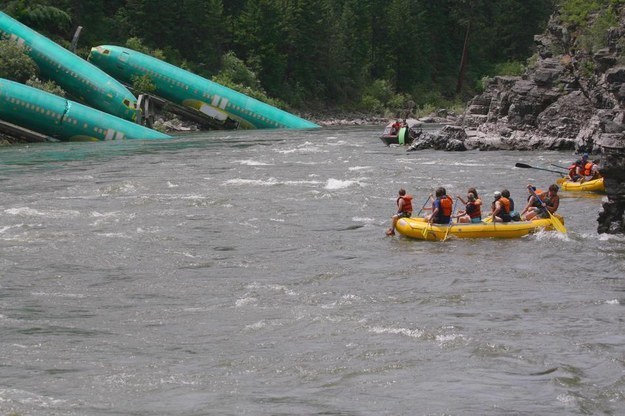 Montana Rail Link spokeswoman Lynda Frost said on Sunday as many as 50 people were working on removing the fuselages.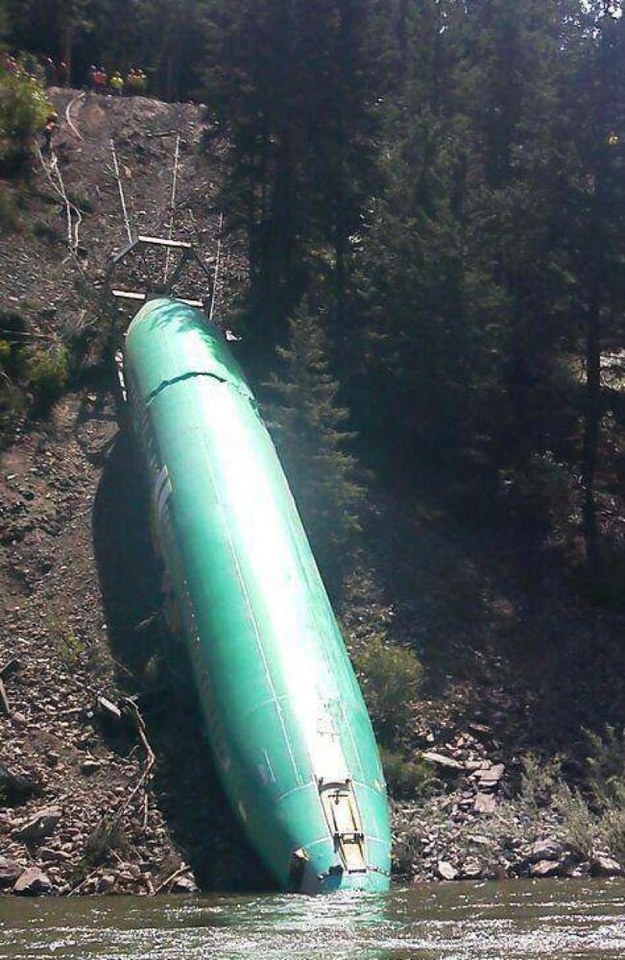 The operation began at the weekend but may take until Tuesday to complete, officials said.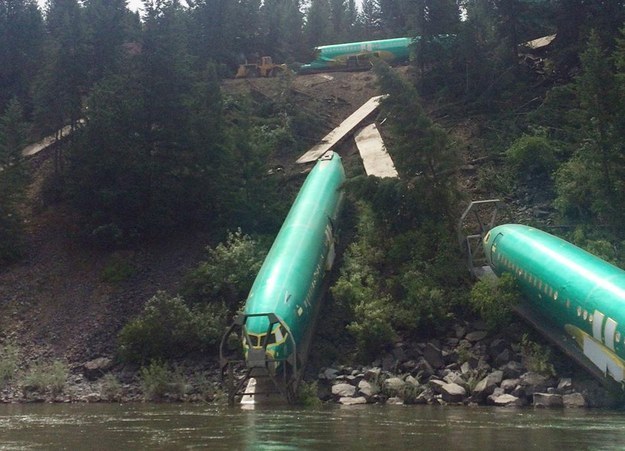 Frost said it could a day at a time to remove each of the 737 sections.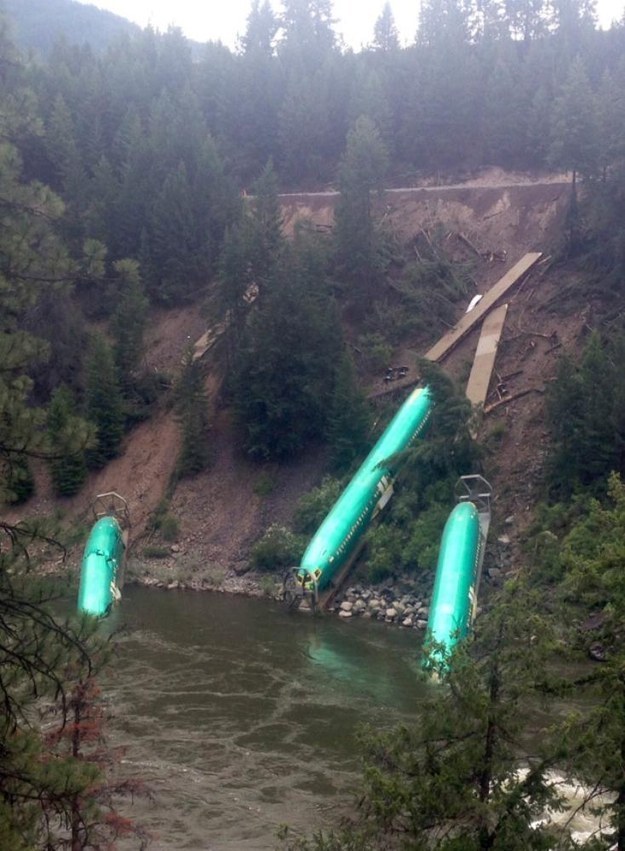 Boeing said an expert team was currently assessing the damage.