People Are Loving This Video Of A Guy Beatboxing With A Harmonica To Help A Busker
The clip, filmed in Cambridge, has gone viral on Facebook. Who knew you could play the harmonica and beatbox at the same time?
The clip shows the man, Jack Greenough, playing the instrument outside the Grafton shopping centre in Cambridge.
It starts with Greenough approaching the busker, who he apparently met on a previous evening when he borrowed a harmonica off him.
Armed with his own instrument this time, Greenough then performs for around a minute before asking all those who have gathered to listen to give money to the man busking.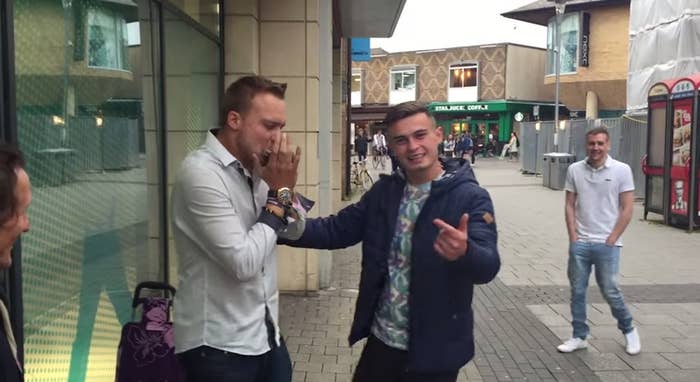 The original video was uploaded to Facebook by Greenough's friend Ethan Cole on 30 May and has so far been watched over 150,000 times, with more than 2,500 shares.
It was then uploaded to YouTube a day later.
Cole told BuzzFeed News they were out celebrating a friend's birthday on Saturday when the incident occurred.
Cole added: "The reaction online has been epic, neither myself or Jack expected to have such massive support from it."