Manchester City won the Premier League title on Sunday following a 2-0 win over West Ham at the Etihad Stadium. City secured the win with goals from Samir Nasri (left) and captain Vincent Kompany. At the final whistle, thousands of City fans ran onto the pitch to celebrate the club's second title in three years.
City ended the campaign two points clear of Liverpool, who came from behind to defeat Newcastle 2-1 on the last day of the season.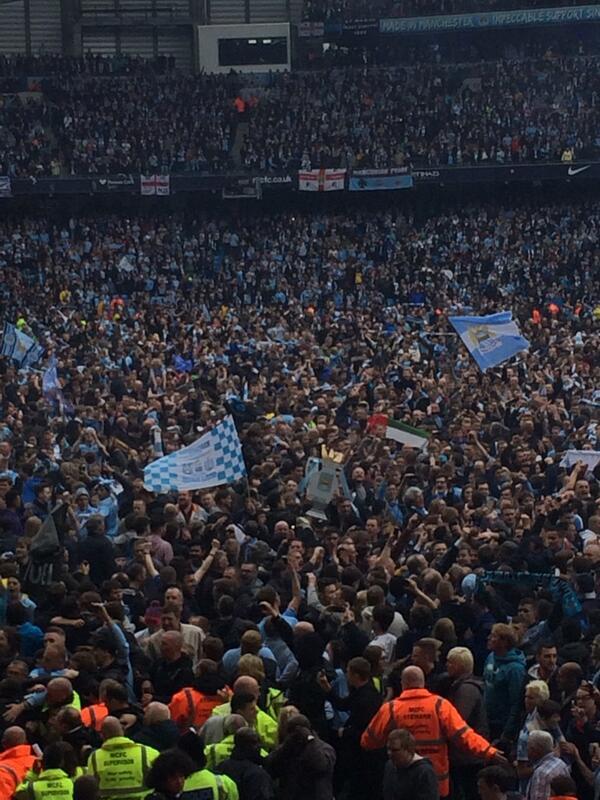 People inevitably took selfies on the pitch as the celebrations began.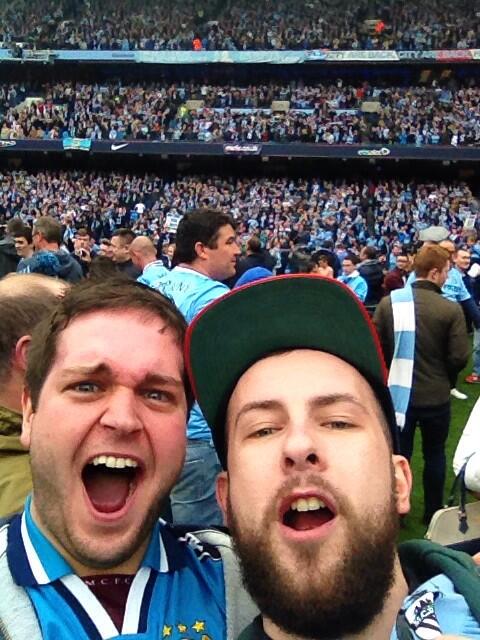 The scenes were pretty incredible.
Jokes were made at Steven Gerrard's expense.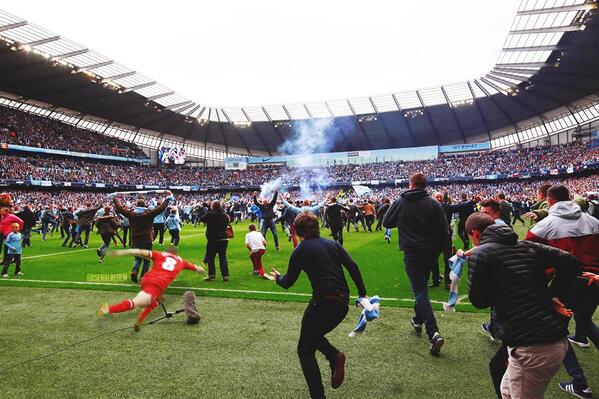 And soon fans of other clubs began sharing pictures of "real" pitch invasions, such as this one at Shrewsbury Town.
And this pitch invasion by Leicester City fans.
And whatever happened at Sampdoria v Naples this weekend.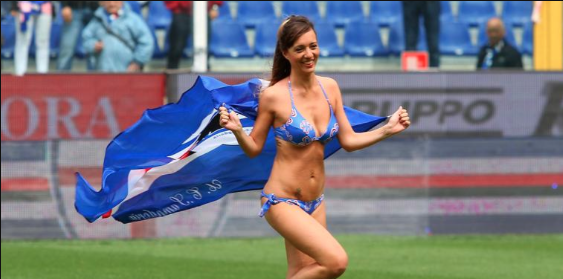 However, Wigan might win the prize for the most depressing pitch invasion of the season.