This is Steve Carruthers from Hull. The 24-year-old autograph hunter has met a host of celebrities over the last few years.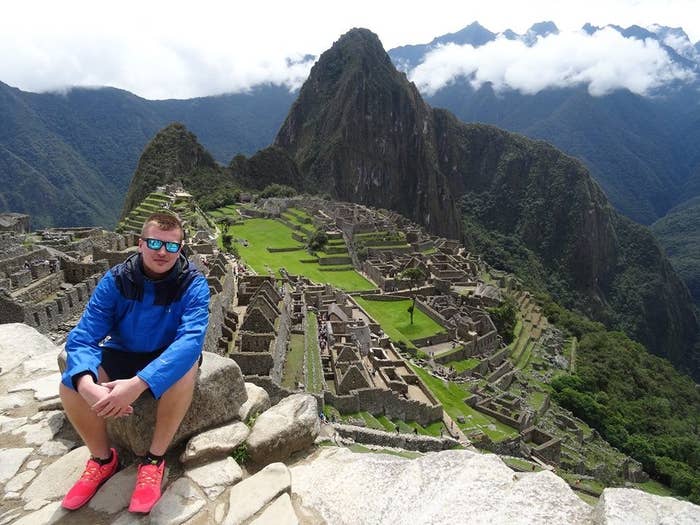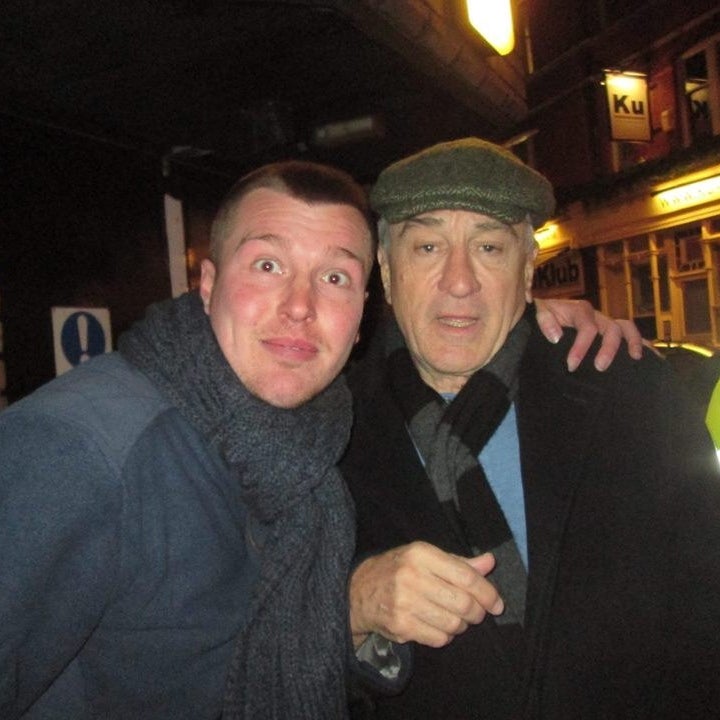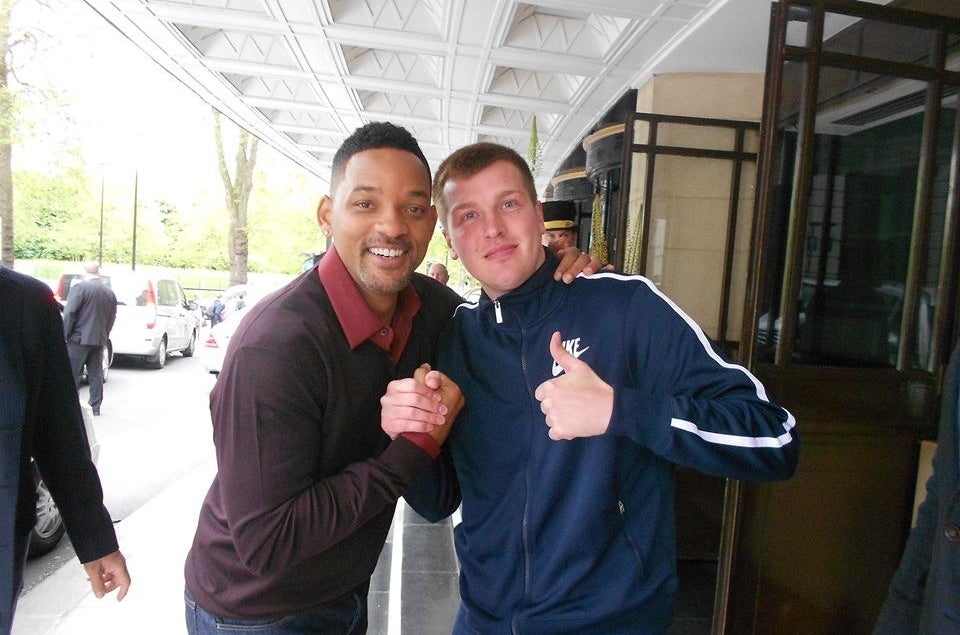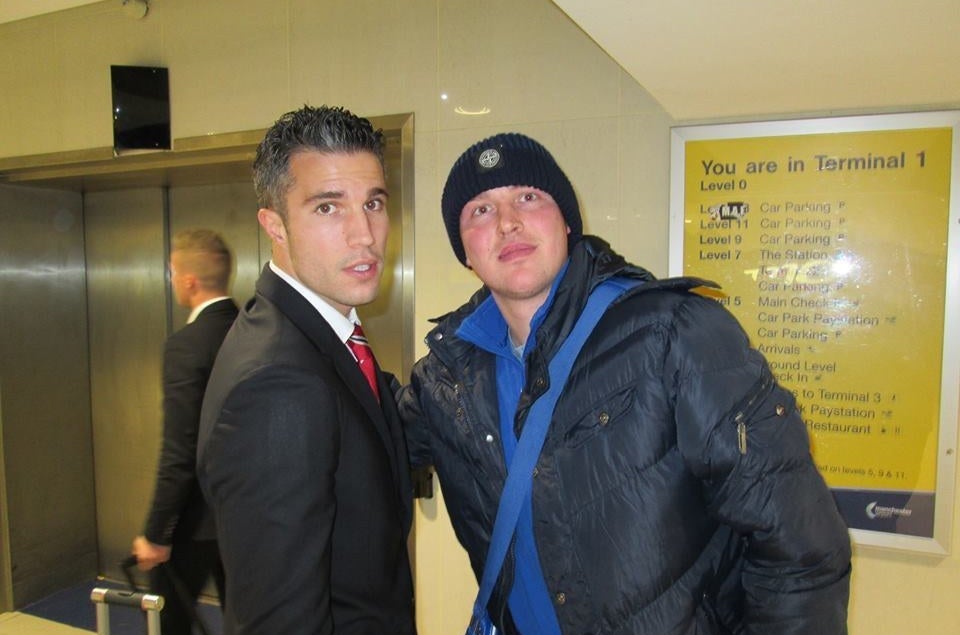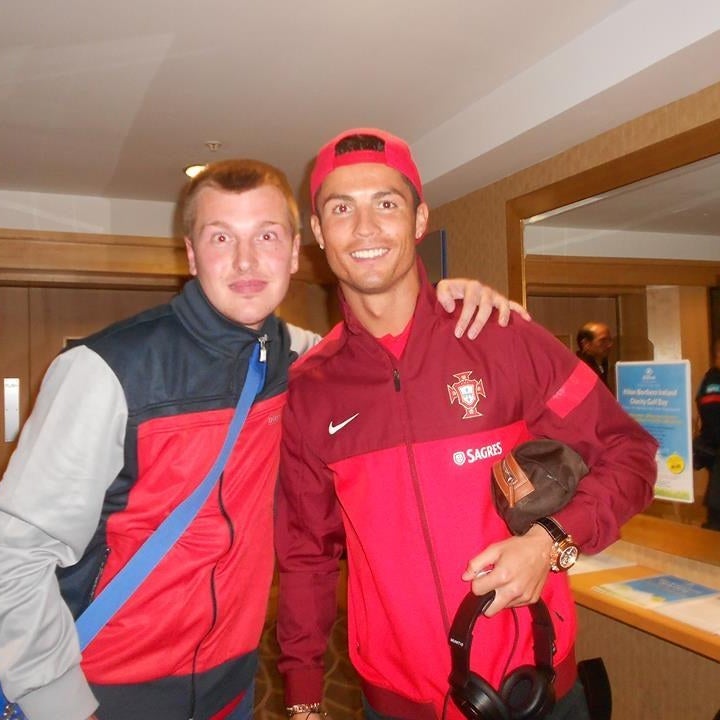 (That's Real Madrid and Portugal star Cristiano Ronaldo, in case you didn't know.)
Anyway, he's basically met an awful lot of famous people.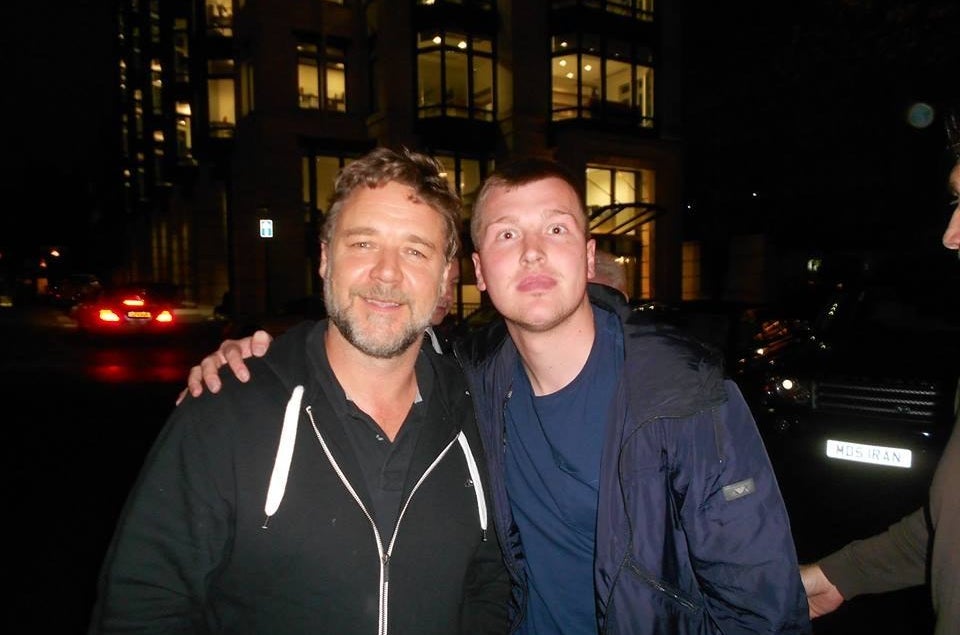 On Facebook, Carruthers says he met some of the stars by "bunking" into high-profile events.
And over the weekend, he pulled off maybe his greatest stunt so far at the Floyd Mayweather vs. Manny Pacquiao fight in Las Vegas.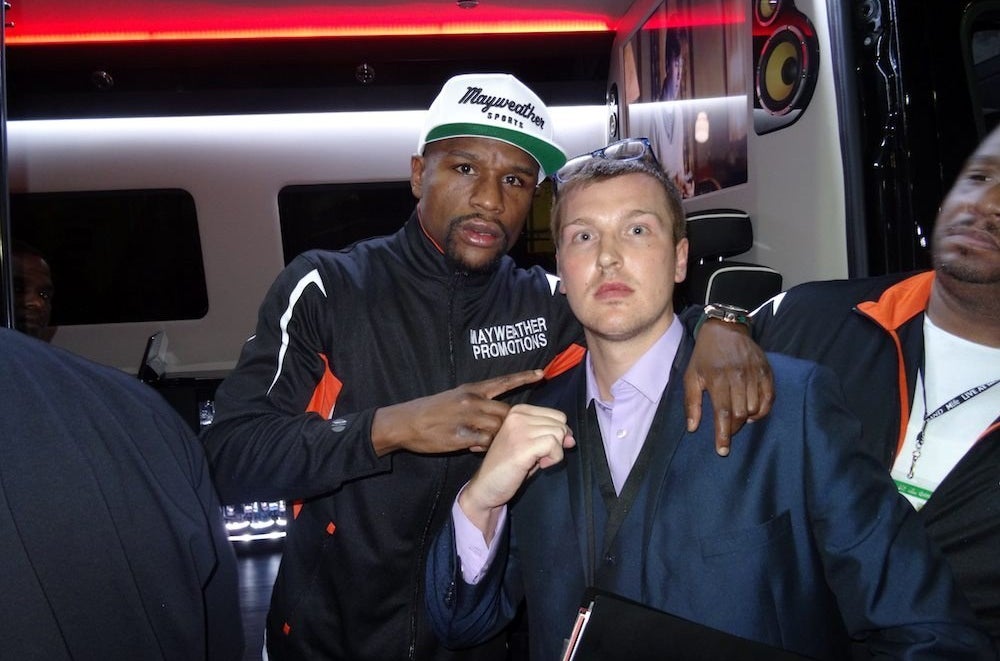 The 24-year-old managed to get ringside for the fight and then into the VIP area by pretending to be part of actor Leonardo DiCaprio's entourage.
Carruthers already had a ticket for the fight but decided to try to get closer to the action, with great success. Here he is hanging out with Christian Bale.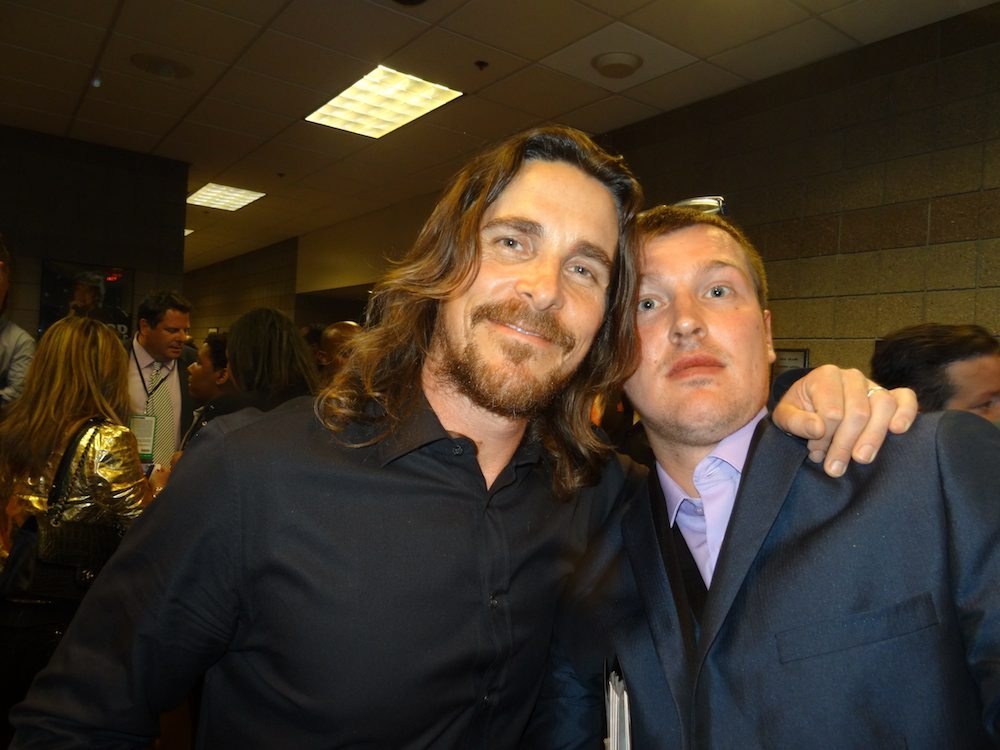 And Mark Wahlberg.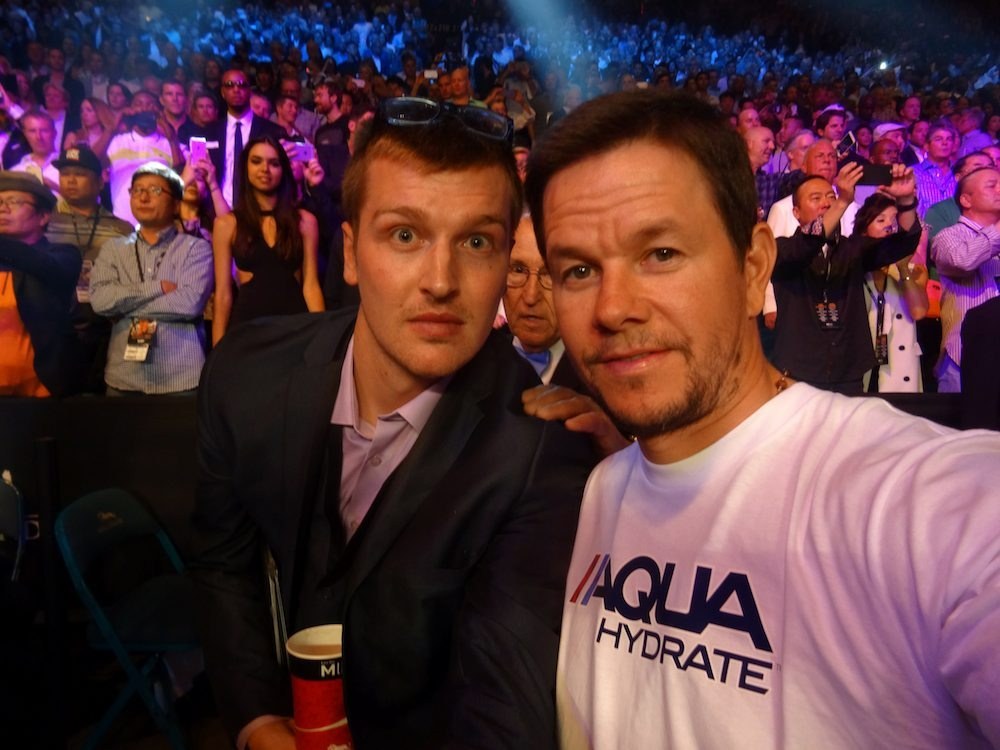 Carruthers managed to convince a number of A-list stars to take selfies with him.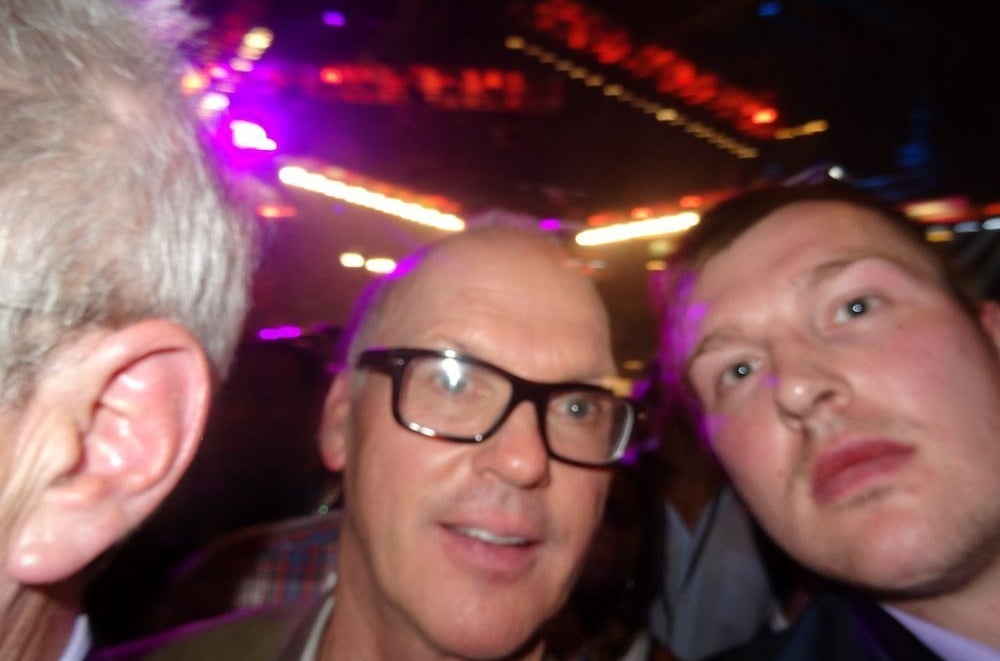 Michael Keaton and Michael J. Fox were among those happy to oblige.
He was eventually rumbled when he asked Mayweather for an autograph after the fight.
"The MGM security said I had no accreditation on, but he [Mayweather] said 'I got him' and said it was fine, he said 'just leave him, don't worry it's fine'," the Mail quoted him as saying.
"He said I could come and watch the press conference so the MGM guy had to just leave it and he said 'don't worry, I've got you'."
The newspaper reported that Carruthers was on a six-week trip to America when he gatecrashed the VIP areas.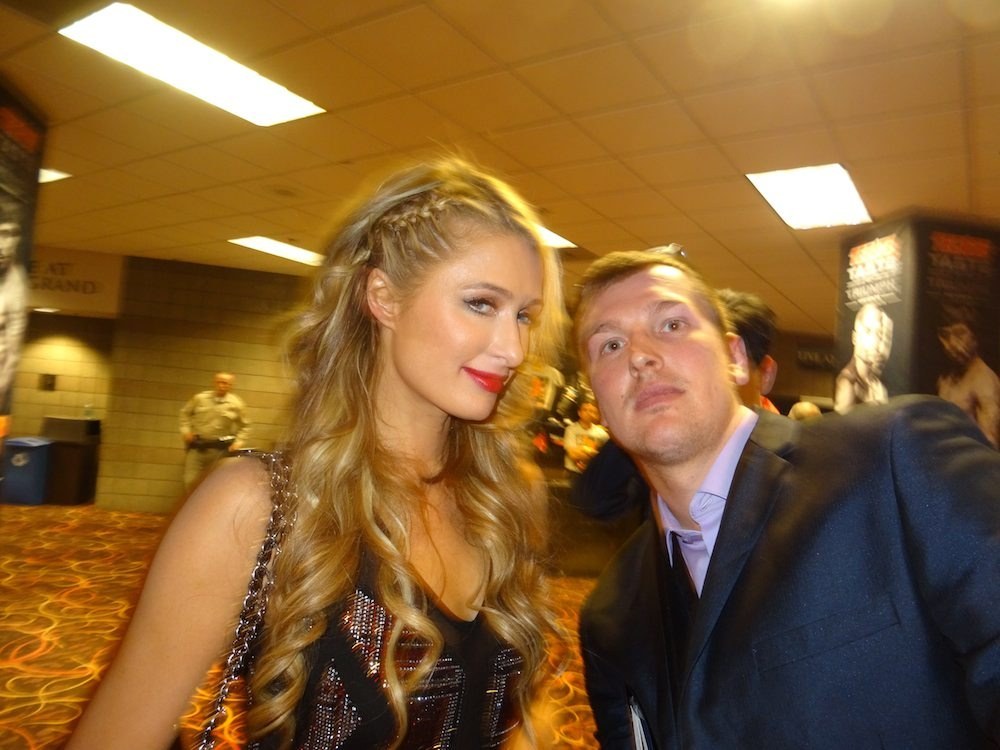 He allegedly spent £2,000 on his ticket to the hugely hyped fight before gatecrashing the restricted areas.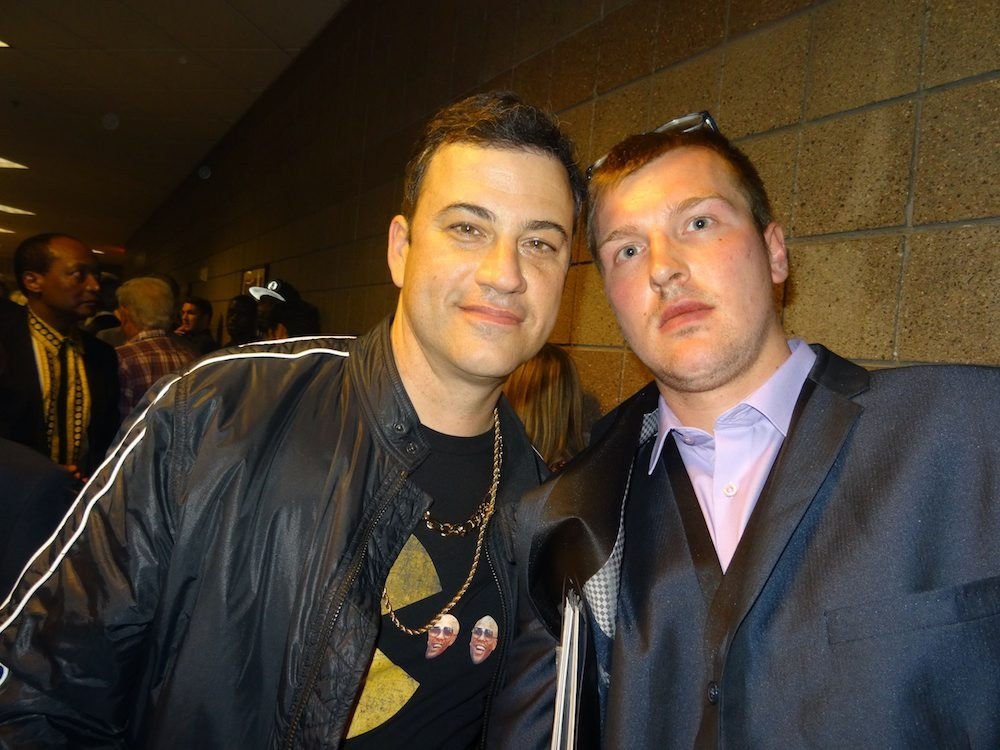 Carruthers' pictures have now spread across the internet, with numerous news sites covering his story.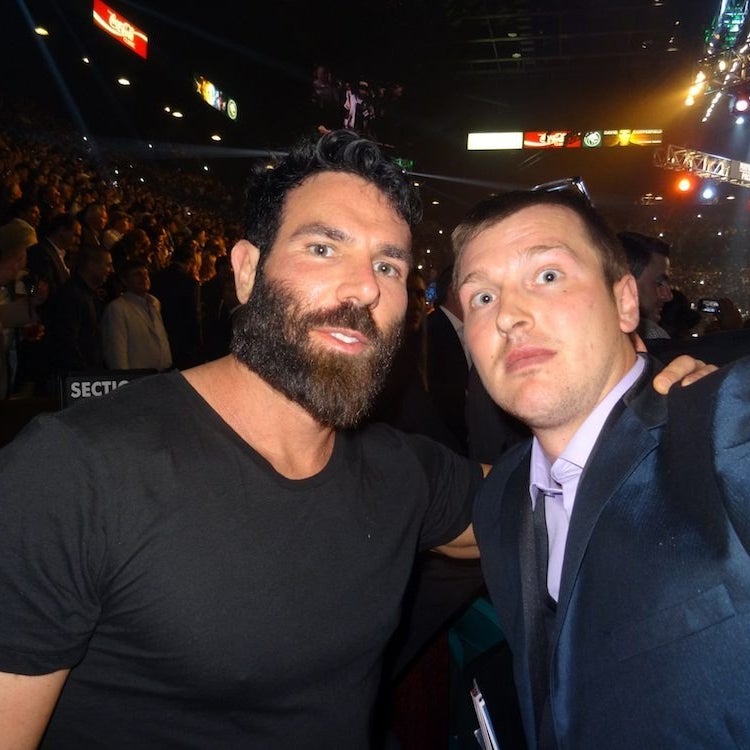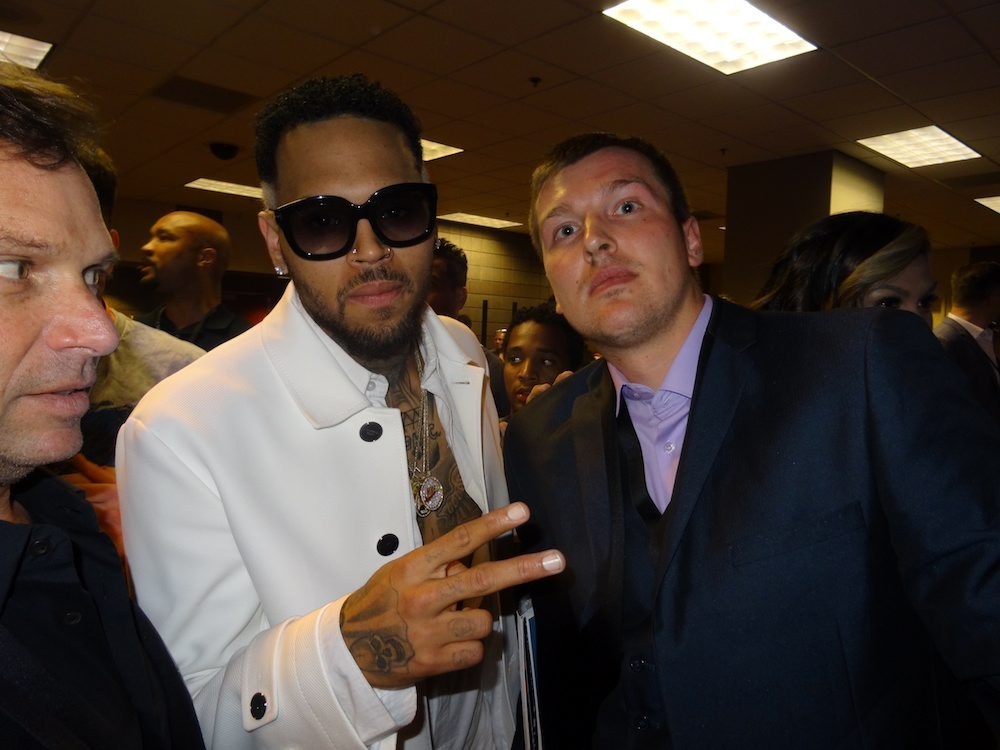 Carruthers wasn't the only Brit to gatecrash the fight. Ifran Ahmed and Chris Stowe, from Essex, managed to get into the VIP sections by pretending to be part of Mayweather's entourage.
BuzzFeed has reached out to Carruthers to get more information on his night with the stars.