What you need to know:
- The latest polling shows Labor still ahead just days out from the election
- According to Newspoll, Bill Shorten's approval rating has improved
- The Liberal party's housing deposit scheme to help first home buyers has been matched by Labor
- Scott Morrison launched the Liberal's official election campaign in Melbourne on Sunday. His pledge to "keep the promise of Australia" left many confused
- By the end of Saturday, over two million people had already voted
Hello and welcome to the latest instalment of For The Love Of God Is It Over Yet?? We're now into the final week. On Saturday this will all be done (hopefully). So let's waste no more time and take a look what's been happening on the election campaign today. Such fun!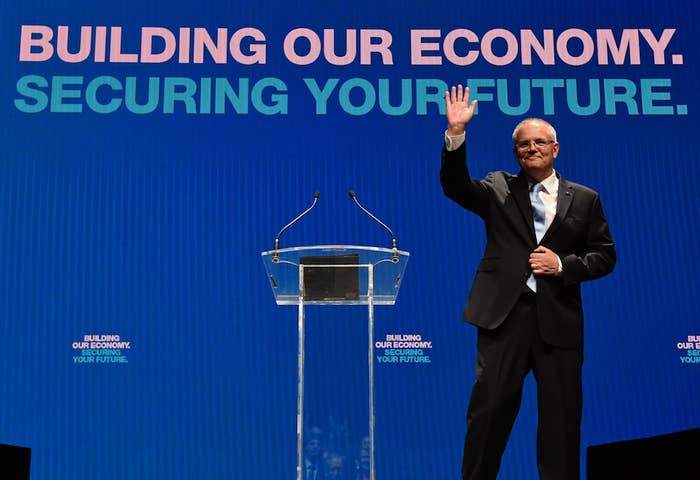 First up — there has been another poll. Yeah so what?, I hear you cry. Fair enough. It's true, this one doesn't tell us much apart from Labor leader Bill Shorten's approval rating appears to have improved. This may well have something to do with the incredible own goal from the Daily Telegraph last week when it published a story on Shorten's late mother.
It was the Liberal party campaign launch in Melbourne on Sunday, where voters were presented with a presidential-style event as prime minister Scott Morrison took to the stage by himself to make his big pitch to the nation.
The event was in stark contrast to Labor's campaign launch the weekend before, where party leader Bill Shorten was flanked by his Cabinet and three former prime ministers sat in the audience.
There was no party harmony stuff from Morrison, instead he attempted to woo first home buyers. A proposed scheme that would see only a 5% housing deposit needed for people earning less than $125,000 a year, or couples earning less that $200,000 a year, was announced. The government would apparently guarantee the rest of the deposit. The scheme would be capped at 10,000 loans a year.
Labor immediately matched the promise on Sunday.
On Twitter. This election announcement from Morrison over the weekend really caught the eye.
Basically, no-one had a clue what he was talking about.
(Apparently talk of a promise of Australia can be linked back to a Bob Hawke campaign launch in 1987. )
The Coalition candidates seemed keen to find the promise.
While others were getting repetitive.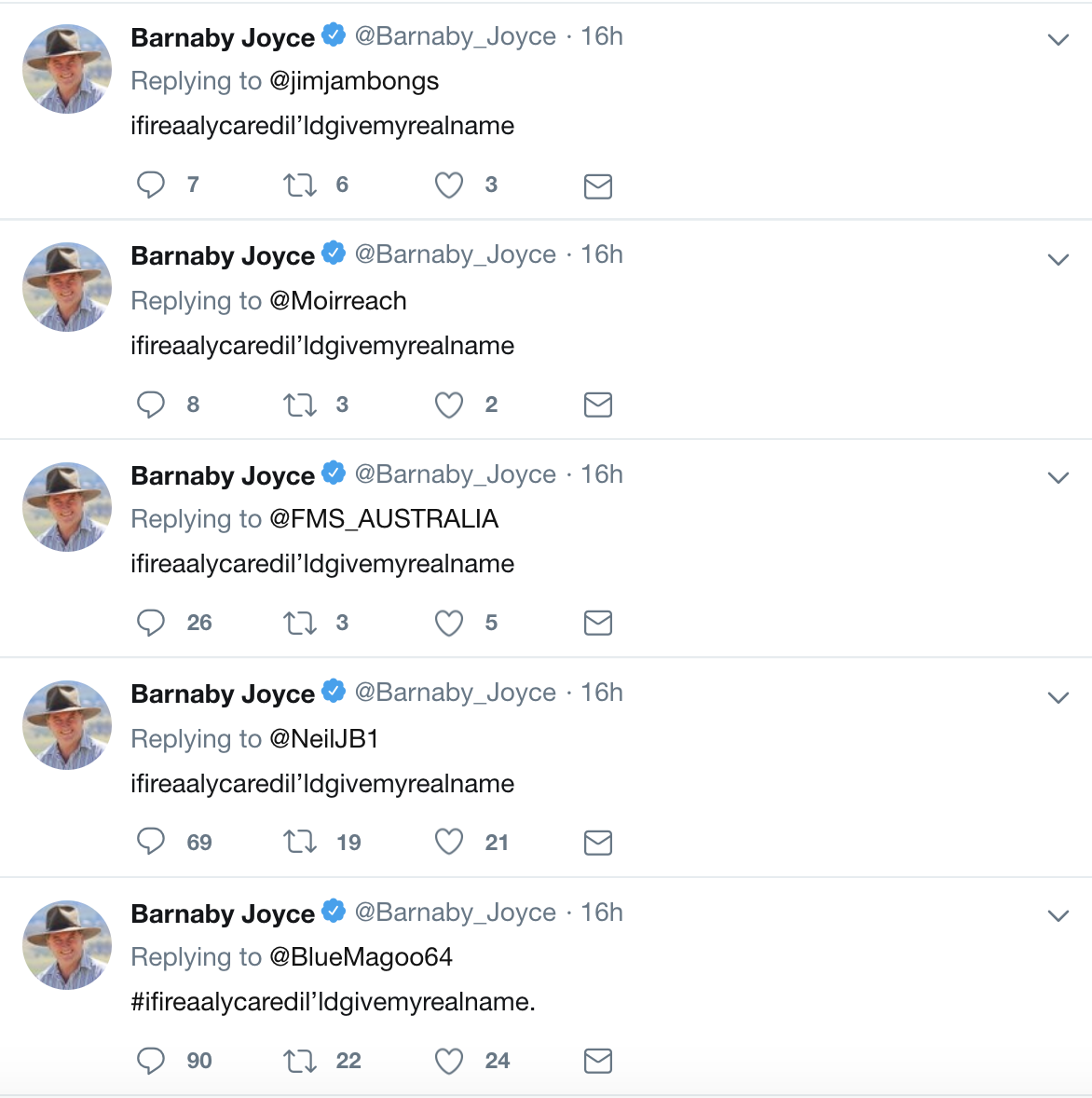 Truly the social media election.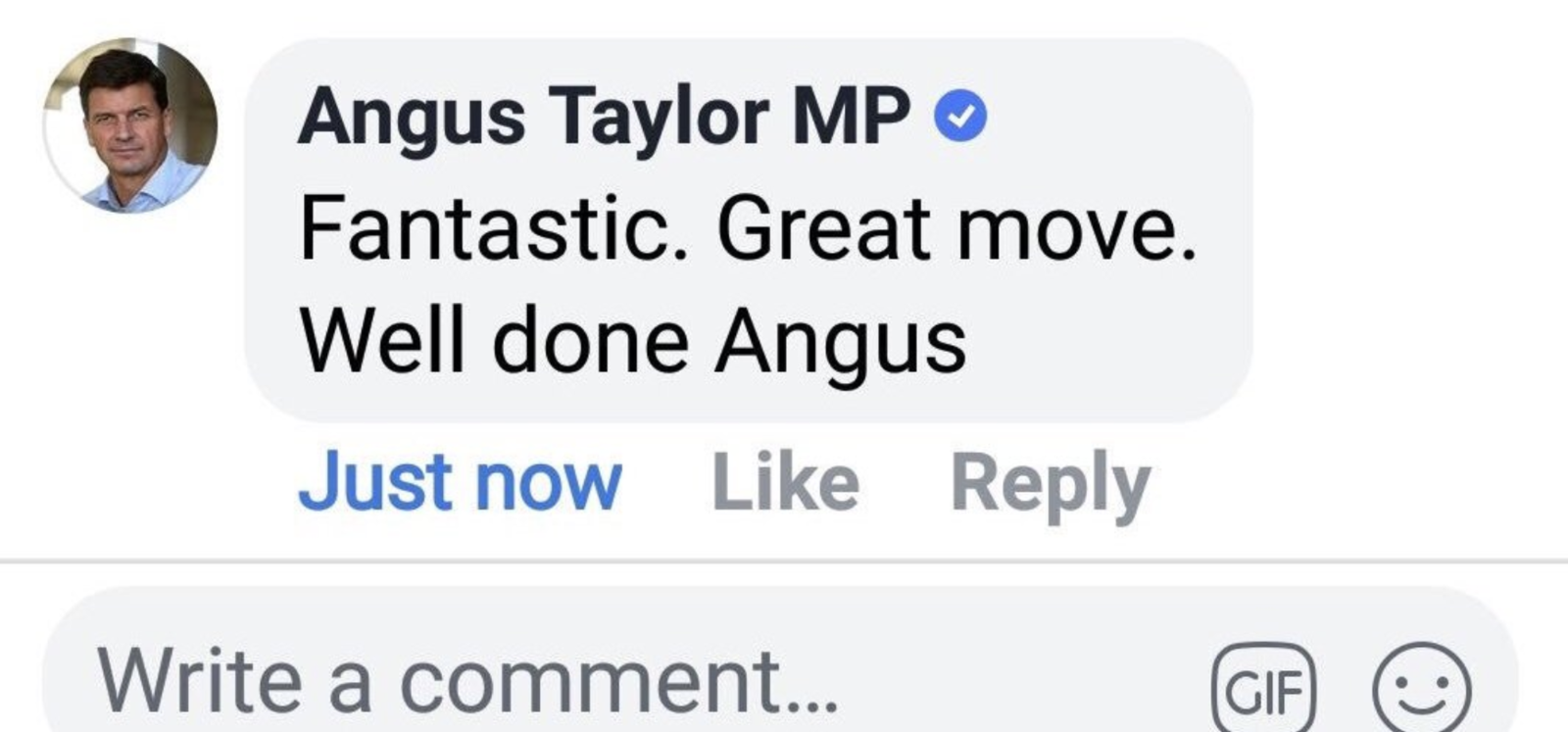 Elsewhere, as the Coalition continues to attack Labor's plans to raise billions of dollars from changes to things like negative gearing, the ABC has reported Morrison also looked into changing housing tax concessions when he became treasurer. The prime minister said the issues were looked into and a decision was taken not to do anything.
Morrison, who turned 51 today, appeared on Sunrise this morning and declared he was "just getting started".
Police are investigating after reports of an attempted arson attack on a car belonging to the Labor candidate for Dawson, Belinda Hassan.
An electrical engineer has been suspended after asking Bill Shorten about Labor's tax plan for high-income earners, the Courier Mail reported.
On Monday morning, the Labor leader said he was unaware of the issue, adding: "People are allowed to express their opinions and they should be able to do so without fear or favour, full stop."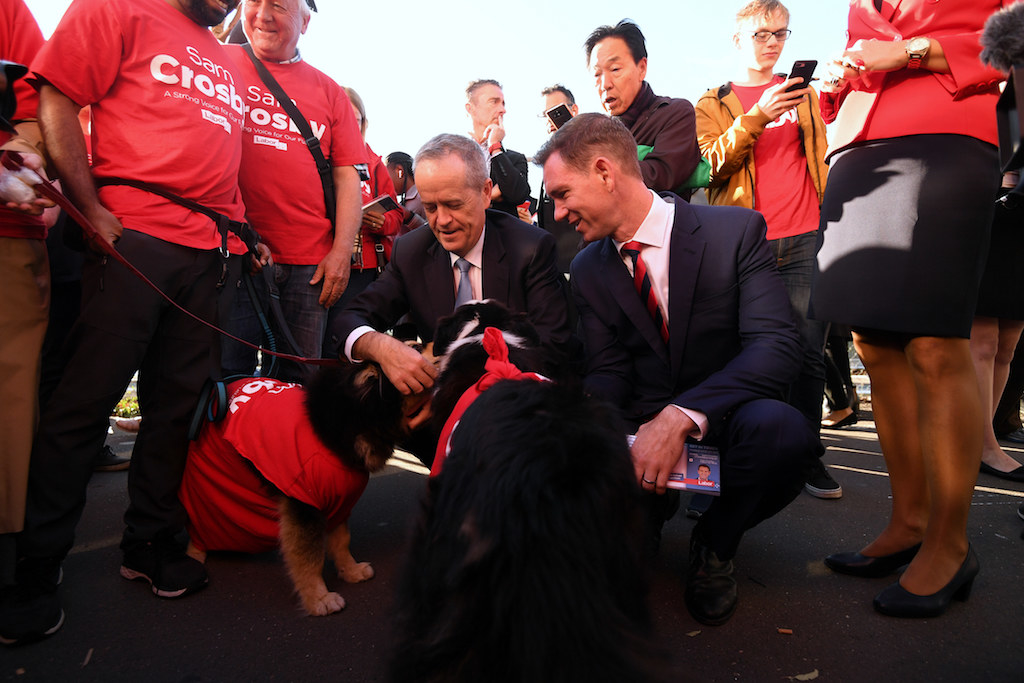 In the afternoon he met with pupils at St Joseph's Catholic College in East Gosford. He received a very warm welcome.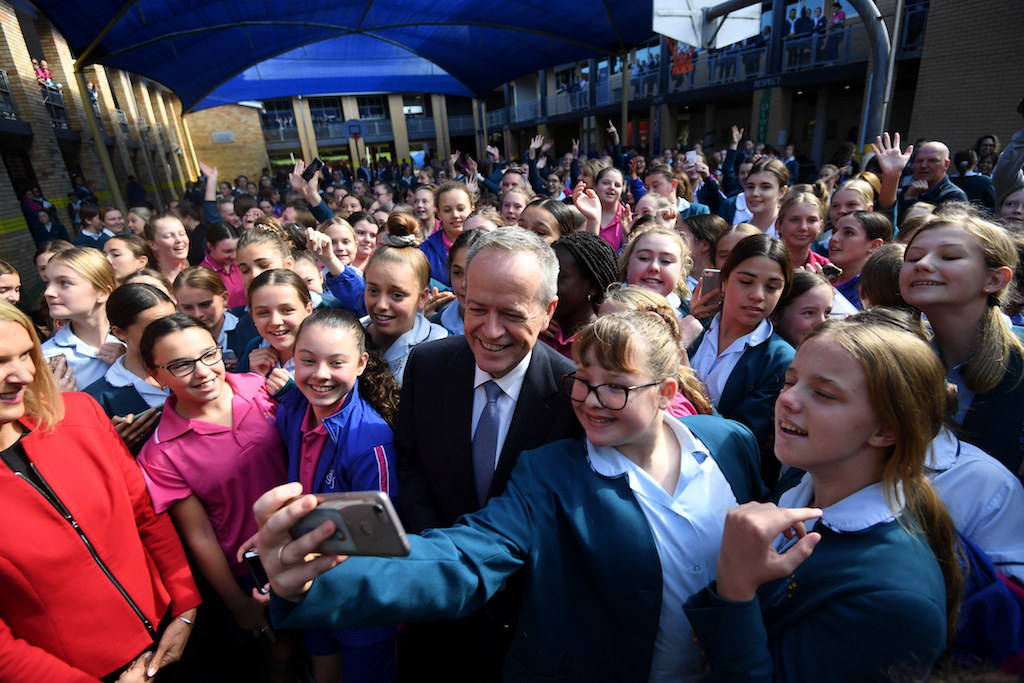 They were VERY excited to meet the leader of the opposition.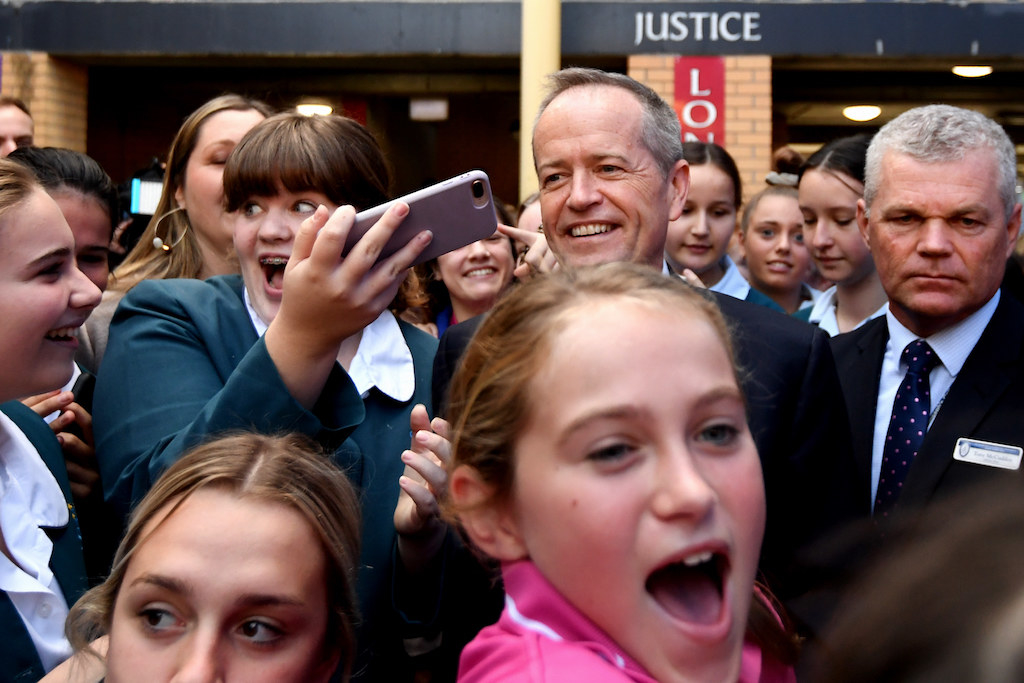 Incredible scenes.
Although, some did admit they didn't quite know why the politician was receiving such a welcome.
Shorten appeared on Insiders on Sunday and was asked about his pledge to subsidise workers in the childcare sector. He said Labor would "get wages moving" but wouldn't be subsiding aged care wages in the same way as childcare.
Shorten also said his commitment to the public broadcaster boiled down to two words: "ABC everywhere". In last week's costings, Labor pledged millions more for the ABC and SBS.
Insiders also featured former Triple J presenter Alex Dyson's campaign video:
Meanwhile, the Australian Electoral Commission is trying to get hold of a certain "Edward Kelly" in Glenrowan, it seems.
And the fight in Warringah continues to divide a community.
Sleep well tonight everyone and make sure you come back tomorrow for more fun from the campaign trail.