The first thing John Green asks me when we're introduced is what football team I support. On hearing my answer – Manchester United – the American author and Liverpool fanatic replies: "That's terrible," before adding: "I appreciate your honesty. And anyway, it makes sense, because you live in London, right?"
His knowledge of the Premier League is almost as disarming as how polite and chirpy he is, given we're speaking at 9am (his time) on a Monday morning.
The reason we're chatting is that the 37-year-old is hoping to encourage the young British fans of his best-selling novel, The Fault In Our Stars (a story of teenage love and cancer), to raise money for Teenage Cancer Trust next month.
On 26 June, fans of the hugely popular book and subsequent film, are being asked to stage sleepovers with their friends to try and encourage donations and raise awareness for the charity.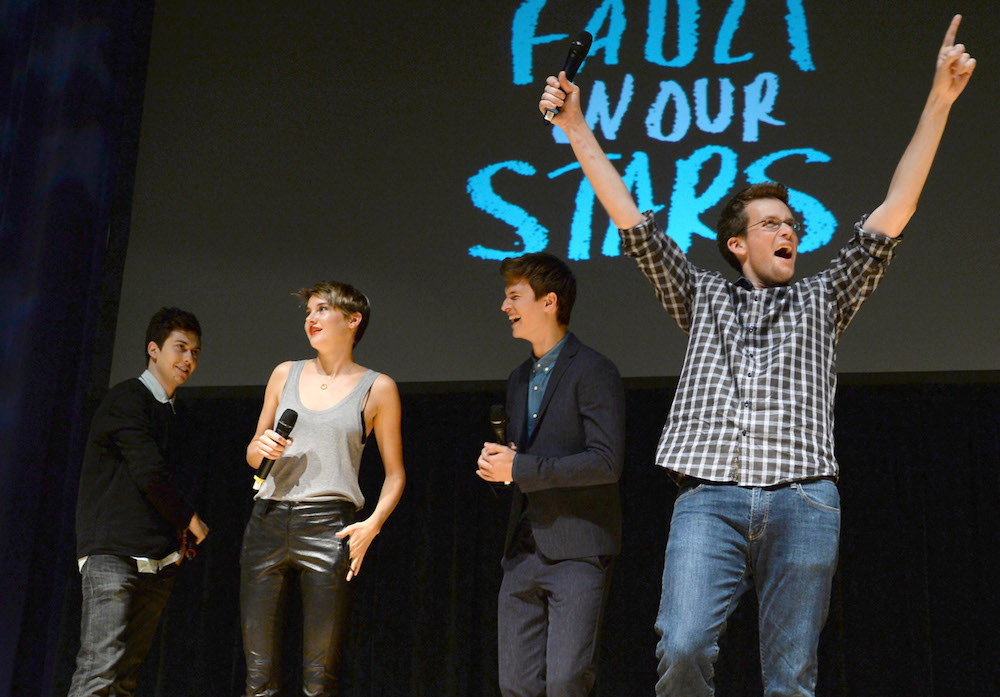 Green's own charity work is well known; his The Project For Awesome event on YouTube saw his fans (known as "nerdfighters") raise over $1 million in just one week last year.
He says he and his brother Hank, who run the extremely popular VlogBrothers YouTube channel, grew up being reminded by their parents of the importance of volunteering. His success has only intensified that belief.
"I think for me it quickly begins to feel meaningless to have an audience if you don't get to do anything together," he says. "And the most interesting and important things that you can do together as a community are about... addressing problems that are bigger than just personal problems.
"Also I've always felt pushed in that direction by my readers and our video viewers as well. A lot of people think teenagers are disengaged or uninterested or self-involved or whatever and that's just not true, that's not been my experience."
After the film version of The Fault In Our Stars was released, a lot of young people approached Green on social media to ask how they could help fight cancer and support those with the disease.
He admits he feels a responsibility, given the success of the book and film, to try to emphasize that teenage cancer is not a fictional problem and is instead "completely unacceptable". He says he wishes America had an organisation similar to Teenage Cancer Trust, a place where young people suffering with cancer can build a community.
"I believe that we have a responsibility as a community to address the problem of cancer, especially among young people because it is such a horrific, capricious…" He tails off.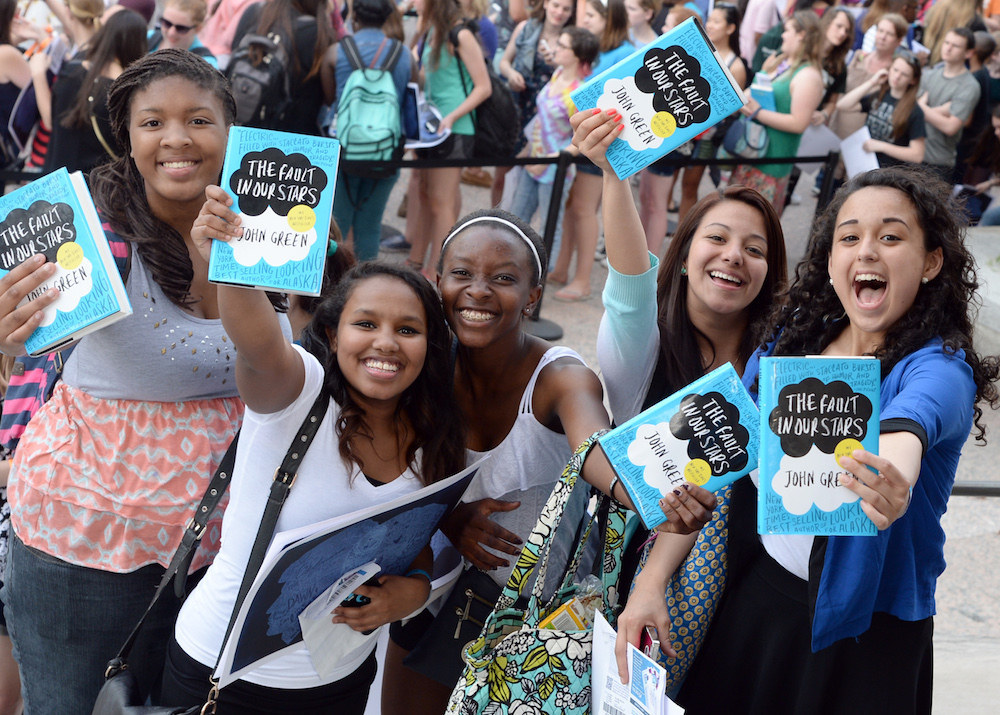 When I ask why young people respond to him and his brother online, he suggests that it's because they take their problems seriously, no matter what they are.

John and Hank's educational videos range from silly to the inspired. "We tried very hard not to talk down to them and instead create a community that celebrated intellectualism and celebrated learning and curiosity – that wasn't inaccessible," he says. "Hopefully when we're not too pretentious, hopefully we don't live in an ivory tower."
Green says that when he was at school it never crossed his mind to give money to charity or volunteer. He even admits that he thought the way his parents (a community organiser and non-profit worker) focused on the world's problems was totally useless.
"And now kids don't seem to feel that way," he says. "I wish I understood that change, I think there's a cultural thing
"Teenagers may not have as much financial or political power but they are tremendous passionate and intellectually curious and desperate to see the world change for the better."
One element to emerge from the social media era is the idea that teenagers deserved to be listened to, Green remarks. "I think a lot of times, people didn't… it was easier to dismiss teenagers and their culture, they couldn't have a unified culture because they couldn't transcend geography at the rate they can now."
Green's travels to promote the upcoming Paper Towns, a film starring Cara Delevingne and Nat Wolff and based on his 2008 novel, will see him visit his British fans in the summer. He hopes that the planned adaption of his book Looking for Alaska will also work out. "That's been a long time coming and I don't want to get prematurely excited but I hope so," he says.
But when I ask about his dream cast, he's totally stumped.
"Oh God, no, I'm so old man that when I think about what teenage actors should play people in Looking for Alaska, I think about, like, Drew Barrymore. I think about people who are now 40 years old, I am totally unqualified to cast movies, because I would cast a bunch of 40-year-olds."
I tell him my sister, who's a fan, told me to say "French the llama!" – a made-up exclamation of amazement Green has been trying to make happen for years.
"I almost said it as the MTV movie awards," he admits. "But I was talked out of it by my wife at the last second.
"She literally leaned over to me during the commercial break and said 'You can't say "French the llama" if you go up there to accept the award'."
But he hasn't given up hope – he wants BuzzFeed to help him officially make it a thing. It's Green in a nutshell: Persistent, enthusiastic, and determined to use his fanbase, and whatever other opportunities he has, to help change the world.
You can find out more about Teenage Cancer Trust's event, Night of Infinities, on the charity's website.
Looks like there are no comments yet.
Be the first to comment!