Jim Chalmers has joined Chris Bowen in declaring he won't be running for the Labor leadership.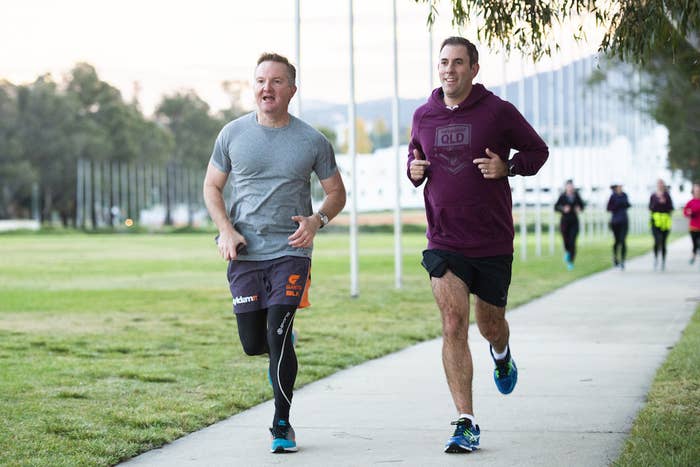 In a statement on Thursday morning, Chalmers said he had given running "very careful consideration" and there were good reasons to put his hand up.
"But in the end I couldn't be assured of winning, and if I did win the extra responsibilities of leadership would make it much harder to do my bit at home while the youngest of our three little kids is only five months old," he said.
The shadow finance spokesman thanked colleagues, members, activists and people around the country who had contacted him "and urged me to run on a platform of generational change".
He said he was surprised at the level of support and hoped he hadn't let them down.
The decision means Anthony Albanese remains the only contender in the race to replace Bill Shorten as Labor leader following last weekend's surprise election defeat.
Earlier this week Tanya Plibersek also ruled herself out of the running.
And yesterday Bowen brought his election campaign to an end, just one day after saying he would run.
In terms of who will be deputy leader, Clare O'Neil has said she is considering it.
Defence spokesman Richard Marles is also reported to be considering running, as is Chalmers.
Let's just hope that if Albanese is elected, everyone uses the correct Twitter handle...