It's Albo Vs ScoMo: Anthony Albanese To Become Labor's New Leader
If you have a go, you'll get either Albo or ScoMo.
Anthony Albanese is set to become the next leader of the Labor party after nominations closed with no other contenders.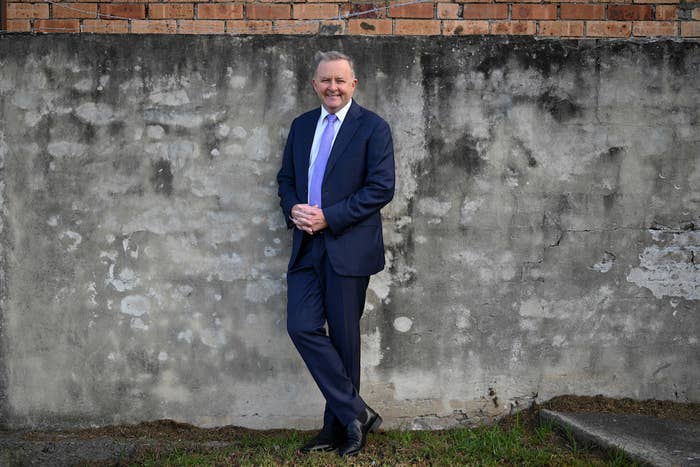 Albanese will be confirmed as Bill Shorten's successor following a meeting of the federal caucus later this week.
At a press conference on Monday, Albanese said: "I'm honoured and very proud to be elected the 21st leader of the Australian Labor Party. I understand the responsibility that I have been given. A responsibility not just to the party, and its supporters, but to our nation.
"I have been elected to lead but I pledge to always remember that we are also here to serve. To serve all Australians."
Albanese said he wanted Labor to be a "larger, more inclusive party".
He congratulated prime minister Scott Morrison on the Coalition's recent election victory and said he would hold the government to account "strongly, forcefully".
"I also say this to Scott Morrison - I'm not [former prime minister] Tony Abbott. People want solutions, not arguments. They have conflict fatigue. Some reforms require bipartisan support."
He spoke of the current lack of recognition for Indigenous Australians in the constitution, the need to deal with "the scourge of domestic violence against women", the fragile international economy, and climate change.
Albanese paid tribute to his predecessor. "No-one could have worked harder to put Labor back into government than Bill Shorten," he said.
Over the last week a number of Labor MPs flirted with the idea of challenging Albanese before backing out.
Shadow treasurer Chris Bowen initially threw his hat into the ring, only to withdraw from the race a day later.
Former deputy leader Tanya Plibersek and Jim Chalmers also both ruled themselves out of the leadership race despite being encouraged to run.
Defence spokesman Richard Marles is expected to become Labor's new deputy leader after Clare O'Neil ruled herself out.