Ella Birchenough, 16, was left red-faced when she had to be rescued from a storm drain on Eaves Road in Dover.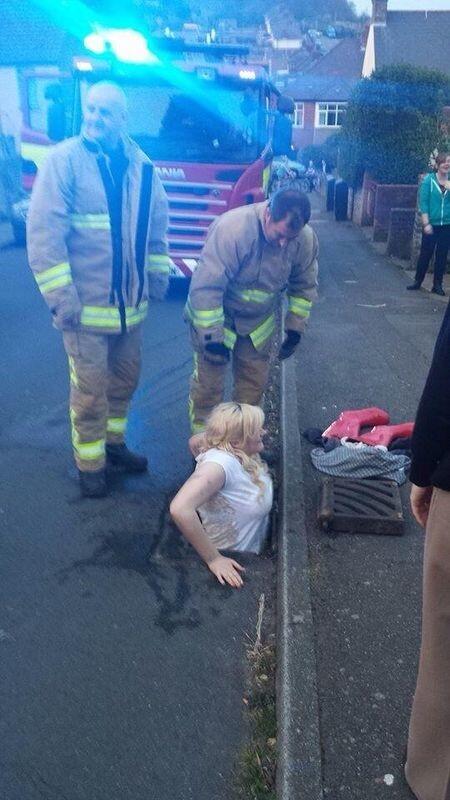 The teenager was talking to friends when she accidentally dropped her BlackBerry into the drain on Wednesday.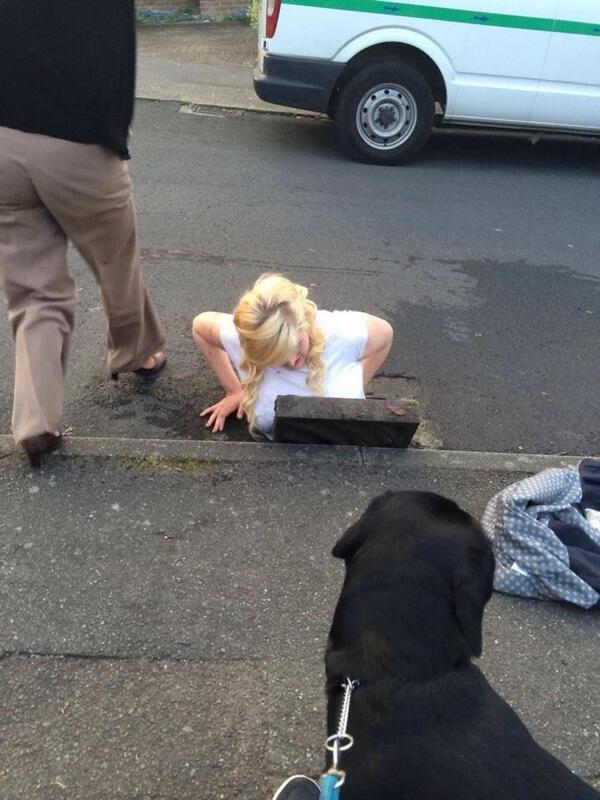 She then tried to climb in to collect it but struggled to get out again.
Kent Fire and Rescue Service attended the scene after receiving a phone call from Birchenough's mother Joanne, 36.
The fire service managed to rescue the girl and "make the scene safe".
The 16-year-old escaped without any injuries.
Birchenough told Kent Online: "I was talking to somebody and I went to put my phone in my pocket and it fell down the drain.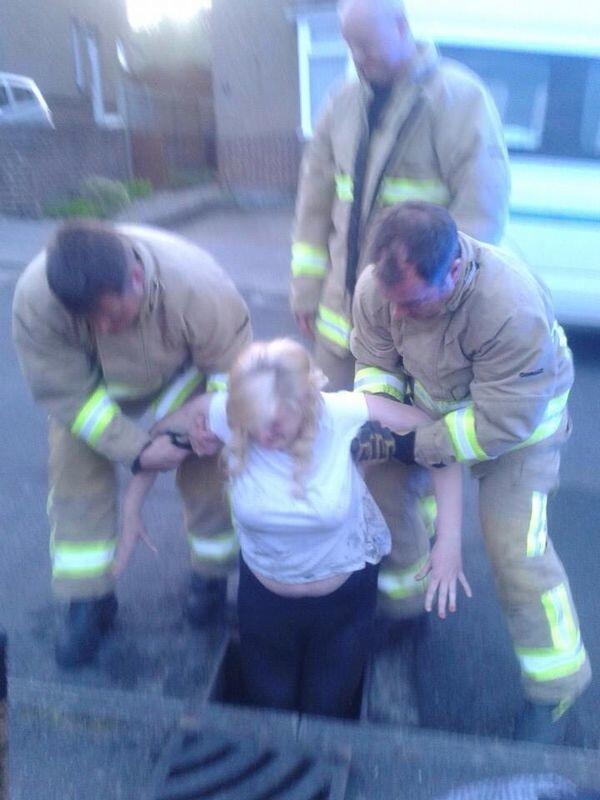 I thought to myself 'I'm not leaving this' and I jumped down to get it. I wasn't really even stuck, I just need somebody to help lift me out but my mum got all panicky.When they pulled me out I ran straight home and jumped in the bath. I think it was just water but I wasn't taking any chances. I was just laughing the whole time, I have seen the funny side of it. You just have to laugh along with it.
Unfortunately, Birchenough's efforts were ultimately in vain. Apparently her phone is now broken.