French And English Football Fans Pay Tribute To Paris Terror Victims At Wembley
Players from both sides joined together for a minute's silence and applause before kickoff.
by
,
France and England's football players, and their fans, joined together at Wembley this evening to send a message of support to Paris following Friday's terrorist attacks.
Both sets of fans delivered a rousing version of "La Marseillaise", the French national anthem, before kickoff.
Players from both sides also joined together for a minute's silence and applause.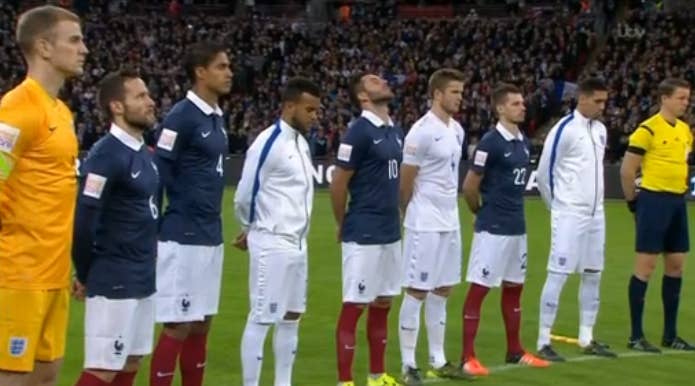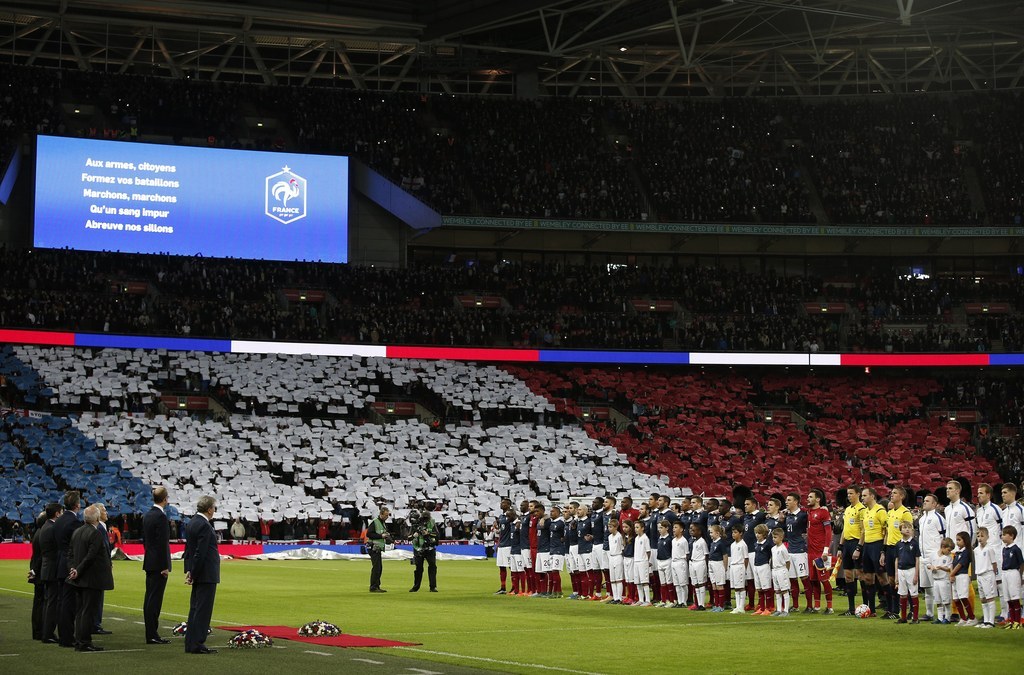 Despite the deaths of at least 129 people in a series of attacks on the French capital on Friday evening, it was decided the friendly game between England and France would go ahead.
And just before the start of the game, news broke that the friendly between Germany and the Netherlands on Tuesday night had been cancelled following a bomb threat in Hannover.
Armed police were at Wembley for the very first time, with security ramped up following the Paris attacks.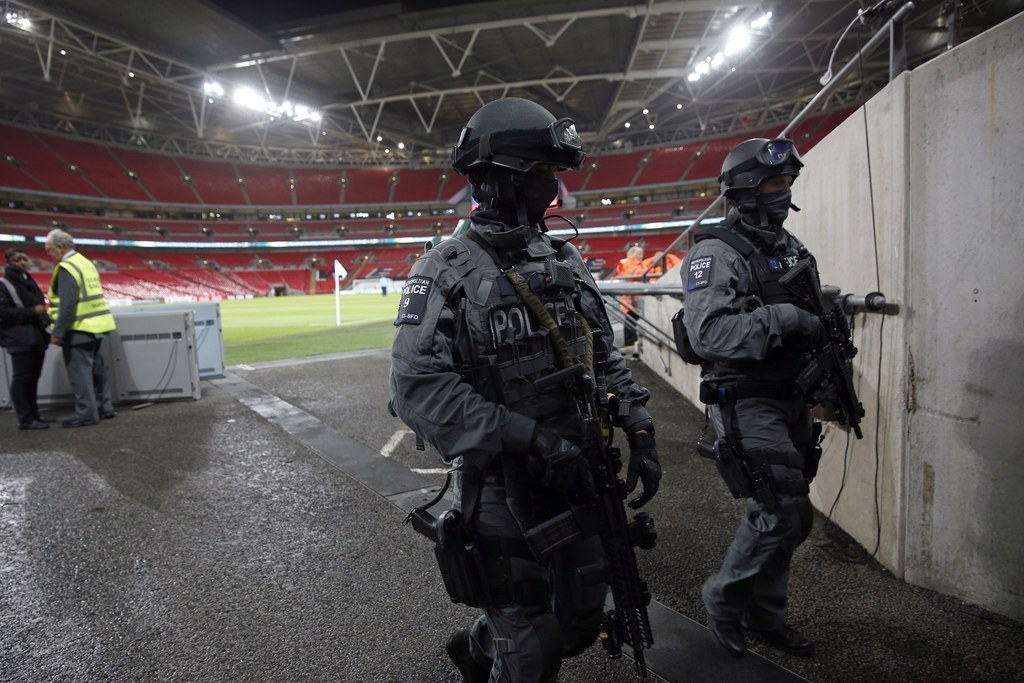 Prime minister David Cameron, the Duke of Cambridge Prince William, and the Labour leader Jeremy Corbyn were all at tonight's game.
Before kickoff, fans of both national sides mingled together and sent collective messages of support to Paris.
Fan Jordan Darko, from London, spoke to BuzzFeed about the atmosphere at the stadium: "Yeah I feel different, it is a different feel. Because I have been to matches here before for friendlies and competitive matches. But already I have realised that the atmosphere is different, it's not about the match.
"The match is secondary. We're standing up against terror. I'm here to show support for the French. It [the Paris attacks] could have happened here."
A young couple who made the trip from Paris, but didn't want to give their names, also said: "This is our first time outside of France at a match. We booked tickets before what happened on Friday.
"I am very happy to be here, I am not nervous. The attacks change things though. There will be more security, people from France are scared. For tourism in France, this changes things, the economy will be different."
Kevin, a fan from northern France, added: "For us the score is not important, the important thing for us is the emotional aspect and the support in the stadium. It's an historical moment."
Wreaths were laid in the technical areas before the game by the managers, Roy Hodgson and Didier Deschamps, and Prince William.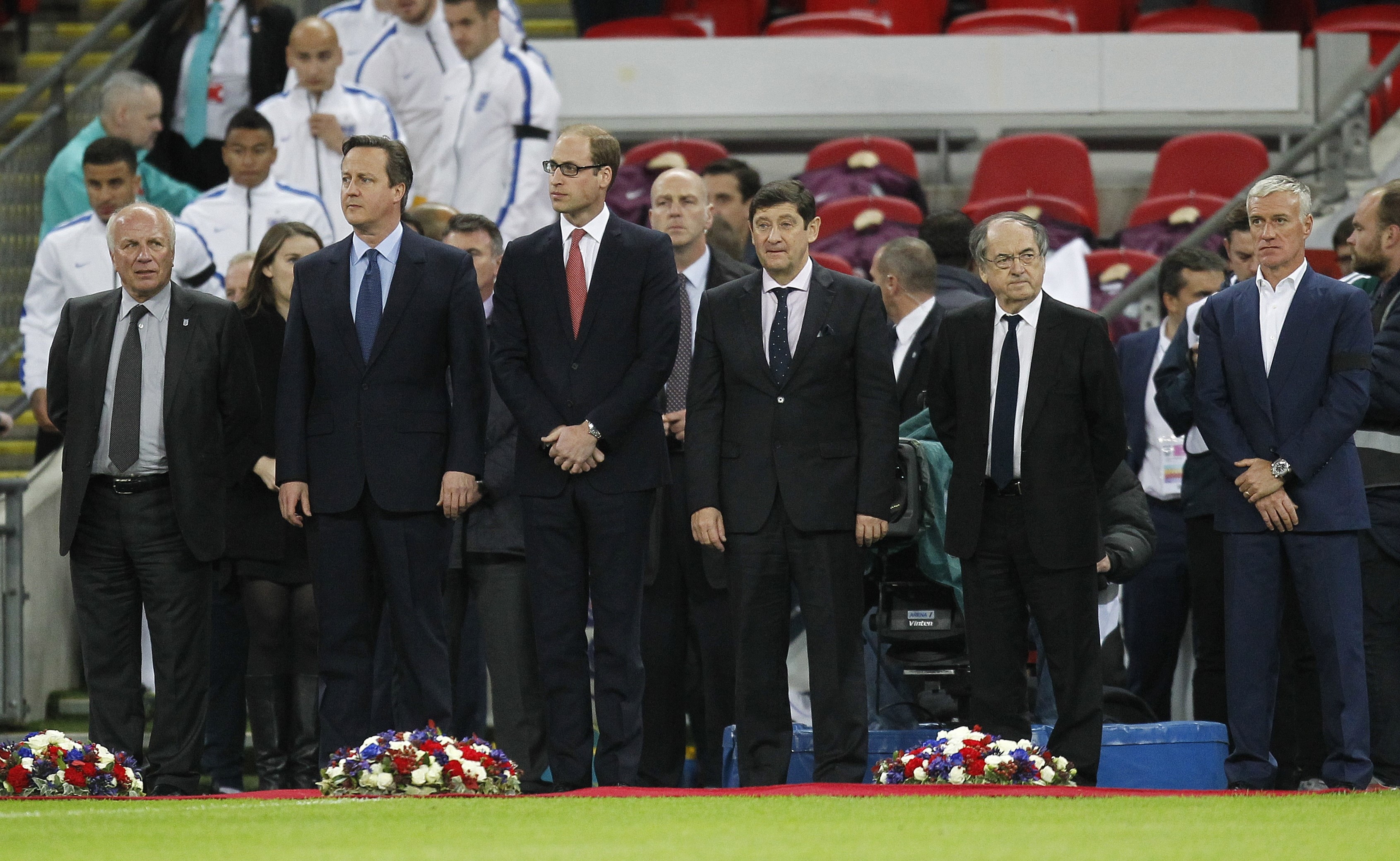 France's Lassana Diarra, whose cousin was killed in the Paris attacks, and Antoine Griezmann, whose sister managed to escape the Bataclan theatre where 89 people died, were named as substitutes in tonight's match.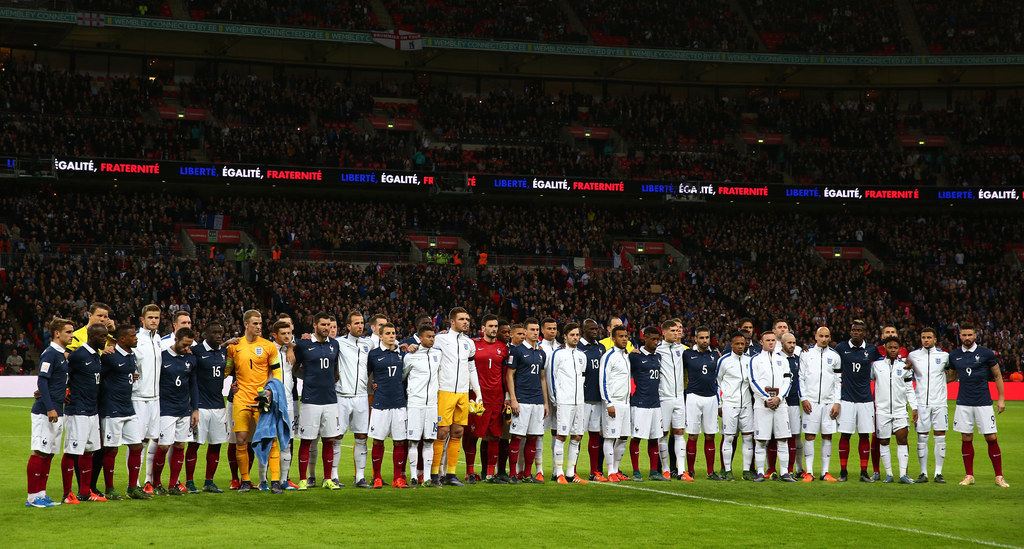 Both came on during the second half, with Diarra receiving a standing ovation from the Wembley crowd.
England finished 2-0 victors on the night, with Wayne Rooney and Dele Alli scoring for the hosts.