Alleged Former Member Of Far-Right Group Britain First "Visits Mosque To Apologise"
The reported visit occurred at the Crayford mosque on Sunday.
A Twitter user claiming to be a former member of Britain First reportedly visited a mosque in Kent at the weekend to apologise for supporting the notorious far-right group.
The Huffington Post reported that Matthew Lester went to Crayford mosque on Sunday, and posted information and pictures from his trip on Twitter.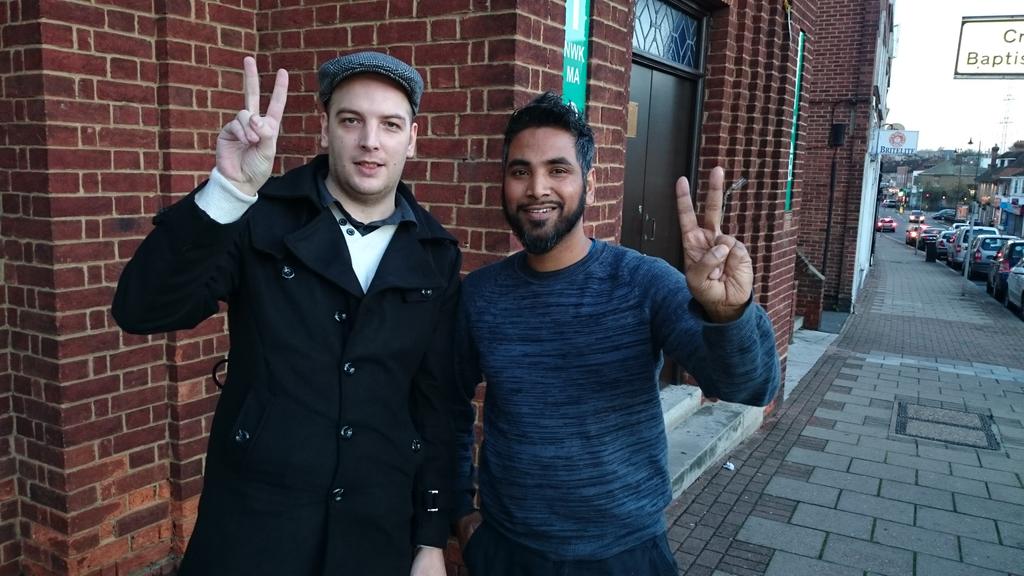 Describing the reason for his alleged visit to Crayford mosque, Lester told the Huffington Post:
I thought it [Britain First] was for the people but found out it was more about publicity. Basically it was publicity stunts more than getting anything done and tackling issues.

They're not just going after extremists, they're going after Muslims.
The 25-year-old added: "I went in there and took my shoes and hat off and they said Allah knows what's in your heart and we can tell by the way you came down here and apologised."
According to the Huffington Post, Lester now wants to speak with Sikhs, Hindus, and Jews "to show that we're all united together".
"We're all human and we all have separate beliefs and that's fine," he added.
BuzzFeed News has attempted to contact Lester for a comment and confirmation of his visit.
The North West Kent Muslim Association has confirmed to BuzzFeed the meeting did take place at the weekend.