A man in his twenties was taken to a local fire station by his mother after waking up from a night out with a bike lock stuck round his neck.
The man, who has not been identified, had been out drinking till the early hours of the morning and woke up the following afternoon to find his friends had placed the lock on him and thrown away the keys, station commander Pete Drummond told the BBC.
Unfortunately, though, firefighters couldn't help the man and the technical rescue unit had to be called in.
"We tried a cutter, but it just marked the lock. Then we tried a reinforced bar cutter, but it just dented it," Drummond said.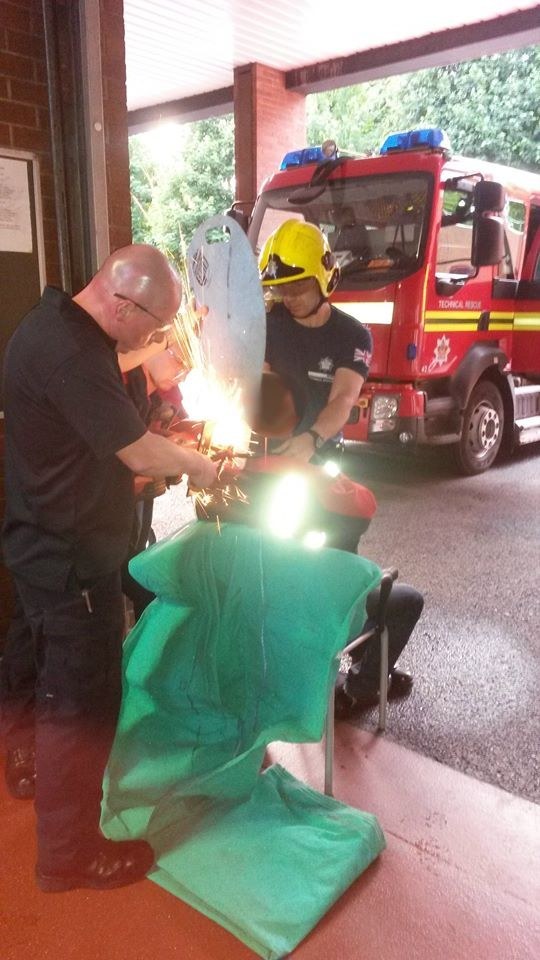 The man was eventually freed after the recue team used a circular saw to cut through the lock.
Drummond said the man was unharmed in the incident, but revealed his mother "was raging".