Just 27 Stupid Things You Missed From The First Week Of The Campaign Trail
We've got a whole month left to go, kids.
Behold Australia's prime minister and deputy prime minister chasing each other in a field of carrots.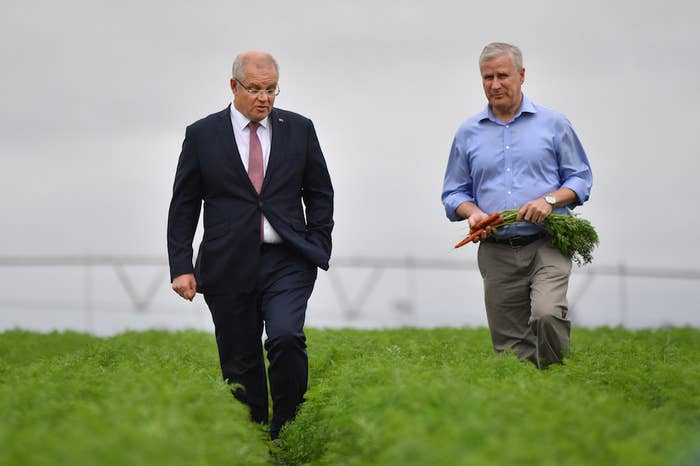 Such imagery can only mean one thing — it's election time!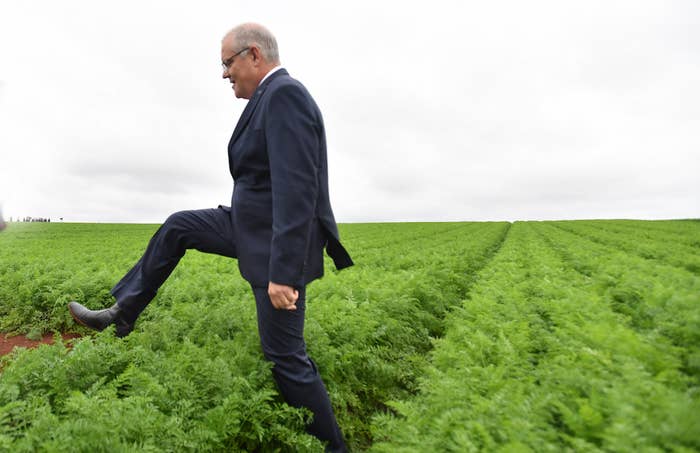 It's been a whole week since Scott Morrison announced the country will go to the polls on Saturday May 18. A whole week! What fun. Only four more weeks to go...
Anyway, below is a collection of the most absurd, baffling and "entertaining" moments of the campaign so far.
1.
When a Liberal candidate invited 10,000 people to a cafe in Adelaide, without warning the cafe owners. Ten Thousand People.
2.
When a government minister voluntarily ate a raw onion and decided to share the experience with the world.
3.
Whatever this is.
4.
When Labor leader Bill Shorten asked a grown adult man if he was enjoying his school holidays.
5.
When the prime minister decided to sit right in front of the TV screen during Game of Thrones.
6.
When deputy prime minister Michael McCormack had this to say in the aforementioned field of carrots.
7.
And the PM wouldn't eat one.
8.
When Shorten set the agenda for the week by getting into a heated exchange with a journalist and then seemingly forgot his own policy on superannuation.
9.
When Bill tried an oyster.
10.
When Bill had a thumb war on radio. Excellent audio content.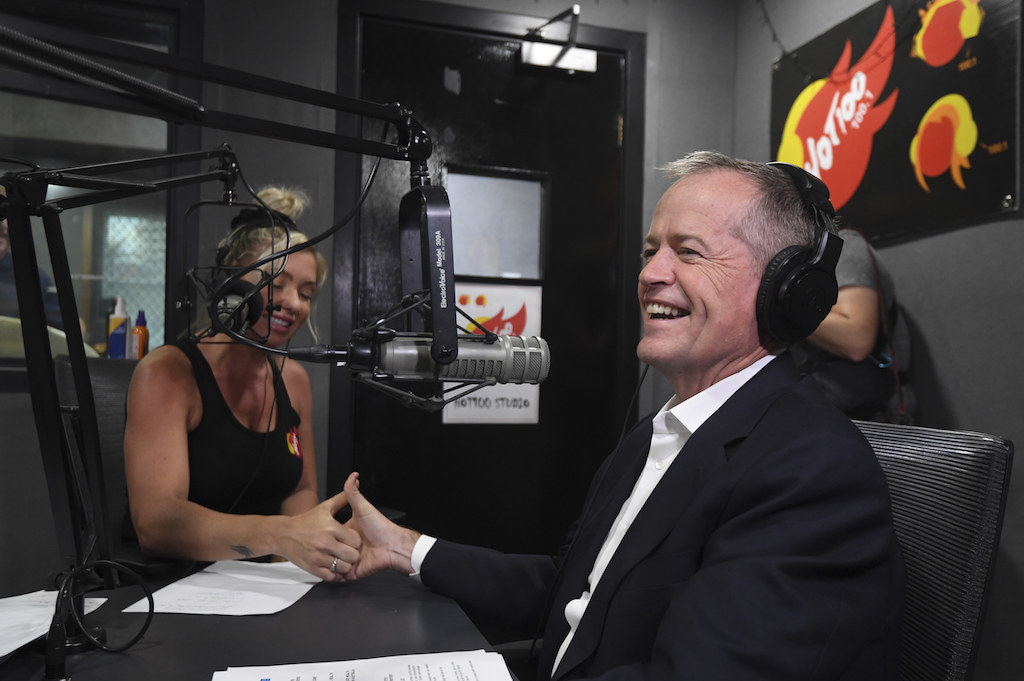 11.
When the prime minister shot some pool.
12.
Played some lawn bowls.
13.
And threw a paper plane in a pub.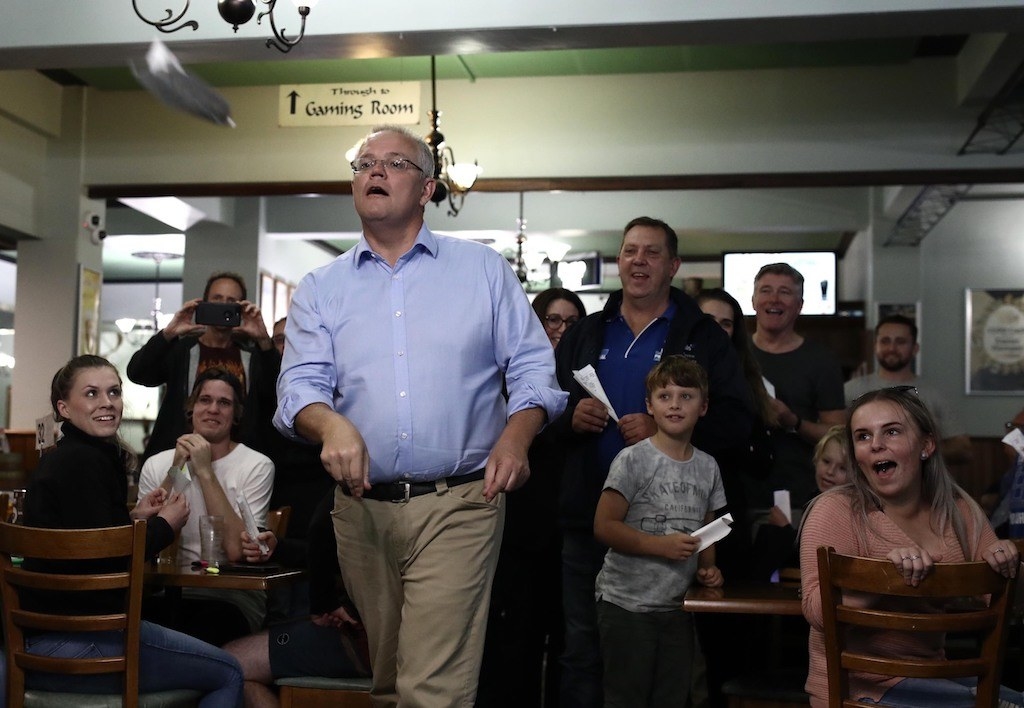 14.
When he struggled with the correct greeting.
And then turned it into a joke.
15.
When Shorten watched a horse race on his phone while travelling on a bus.
16.
And Morrison tried to make an analogy using the horse, an AFL player, and Labor's tax plans.
17.
And the AFL player responded.
18.
When this was shared on social media and deleted.
19.
This bus did the rounds.
20.
Game of Thrones was regularly referenced.
21.
And Jurassic Park.
22.
This newspaper tried to get journalists to ask the party leaders about its front page.
23.
Former prime minister Tony Abbot said "the so-called settled science is not quite as settled as people say" when asked about climate change.
24.
And then promptly restarted the leadership debate.
25.
When Clive Palmer said "I've always been unpopular, haven't you read the press?"
26.
When Nationals MP George Christensen faced yet more questions about his travel to the Philippines and then deleted tweets about MPs expensing holidays.
27.
And finally, when 73-year-old Bob Katter announced he isn't planning on retiring for another 12 years, because he can still beat his son in a sprint.
Enjoy the Easter break everyone — there's a lot more of this to come before May 18.