You Have Until Thursday Night To Make Sure You're Enrolled To Vote
The election campaign on Wednesday involved George Christensen's travel to the Philippines, the prime minister posing with some carrots, and both sides talking about Labor policies.
What you need to know:
- Labor leader Bill Shorten attempted to clarify his remarks after coming under pressure for saying he had no plans to increase taxes on superannuation, despite the party's proposed changes
- An anti-Adani convoy, led by former Greens leader Bob Brown, left Hobart headed for Queensland
- Businessman Clive Palmer is expected to announce he will run for a Queensland Senate seat
- The Treasury's pre-election economic and fiscal outlook was released
- Thursday is the deadline to make sure you're enrolled and details are correct
- Shorten was in Western Australia, Scott Morrison was in Tasmania
You've got until 8pm on Thursday to make sure everything is sorted. You can do it all here.
If you are an Australian citizen aged 18 or older you are required to vote in the federal election.
As the Australian Electoral Commission points out, around 50,000 Australians move house every week, so it is important to make sure the AEC has your correct details.
Now back to the business of the election campaign — Labor leader Bill Shorten had a bit of a rough time of it earlier this week.
For example, asking an adult man if he's enjoying the school holidays.
He was also repeatedly pushed at a press conference on why he was only speaking about health funding and not the party's emissions target.
His answer came on Wednesday morning in Western Australia.
The prime minister had a field day when Shorten declared that he had no plans to increase tax on superannuation, despite the party having a policy to bring in great chunks of revenue via changes to super.
"I have no idea what Bill Shorten was talking about today when he says he won't be putting increased taxes on superannuation," Scott Morrison said on Tuesday.
"That's his policy. There's $34 billion worth of increased taxes on superannuation in his own policy. He's either lying about it today or he's just forgotten the last person he hit with higher taxes."
On Wednesday, Shorten admitted he should have given a better response.
"I thought I was being asked if there were unannounced changes to superannuation and we've already made the announcements of the changes we're going to make," he said. "But obviously we have changes which we outlined three years ago — I should have picked the words better, no question."
And then there was the claim Labor had removed information on its proposed reforms to negative gearing and capital gains tax from its campaign website.
Shadow treasurer Chris Bowen at a press conference tried to show the Liberal website wasn't displaying properly either. Still up for debate whether it was a success.
All this back and forth rather stole the thunder from Labor's attempts to bring attention to new analysis from the Grattan Institute that claimed the government would need to cut $40 billion in spending to deliver its tax cut plans.
TL;DR all sides rejected the others' claims and maintained there was nothing to see here. Standard campaign behaviour.
The economy dominated proceedings again on Wednesday, with the release of the pre-election fiscal outlook.
Elsewhere, George Christensen referred his travel arrangements to the Independent Parliamentary Expenses Authority following another report into his trips to the Philippines. He maintains he acted within the rules.
The Herald Sun reported the Nationals MP spent thousands of dollars of taxpayers' money to subsidise trips from Canberra to others cities ahead of visiting the Philippines.
He'll probably want to sort the RSS feed on his website.
Businessman Clive Palmer is expected to announce tomorrow that he will run for a Queensland Senate seat.
Labor's Kristina Keneally has been named among the witnesses who are expected to give evidence during Greens senator Sarah Hanson-Young's defamation case against David Leyonhjelm. The trial is due to begin on April 29.
On Tuesday, Dickson candidates Peter Dutton and Ali France sat down for a radio interview and the home affairs minister once again apologised for his comments about France's disability.
"I apologised for it the other day and I apologise for it now," Dutton said on ABC Brisbane. "But we all make mistakes, I made a mistake, and I apologise."
Dutton had previously accused France of "using her disability as an excuse" for not moving to the electorate.
Asked about last year's leadership spill, Dutton said it was his judgement at the time that the Coalition was facing election defeat and they had to do whatever they could to stop Shorten becoming prime minister.
France meanwhile said she would owe nothing to the left-wing activist group GetUp if she was successful in the election, saying she had been campaigning in the seat for the last 12 months.
Conservative think tank the Institute of Public Affairs made its demands for the election. No real surprises here.
An anti-Adani convoy led by former Greens leader Bob Brown left Hobart and is making its way to Queensland.
The Nationals leader had this to say in Tasmania.
The prime minister refused to eat a carrot.
And the pair had a photoshoot in a field.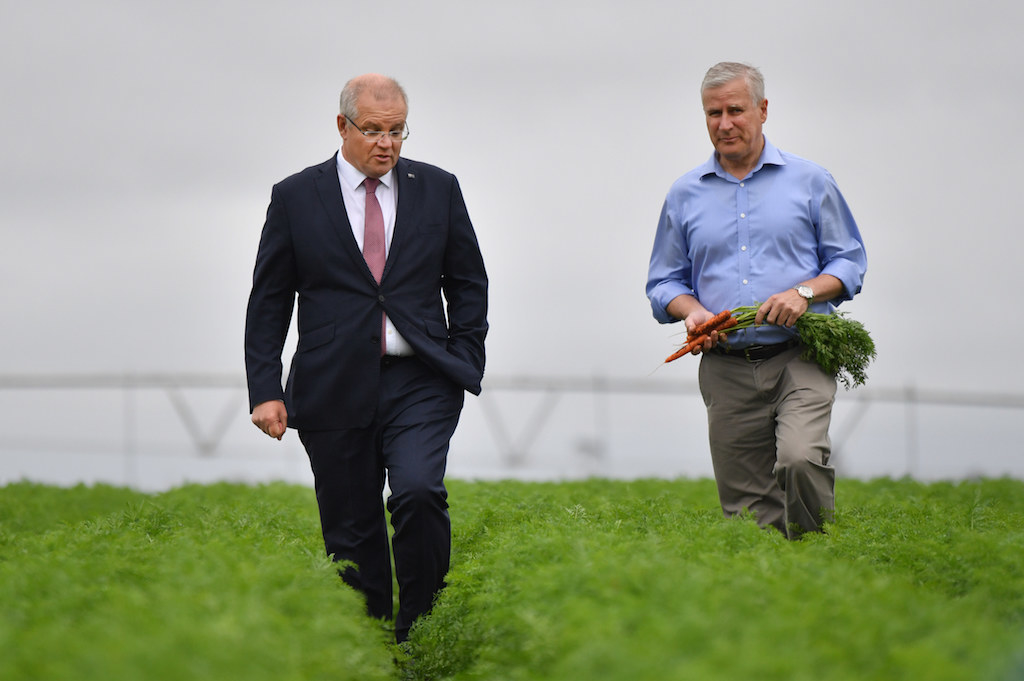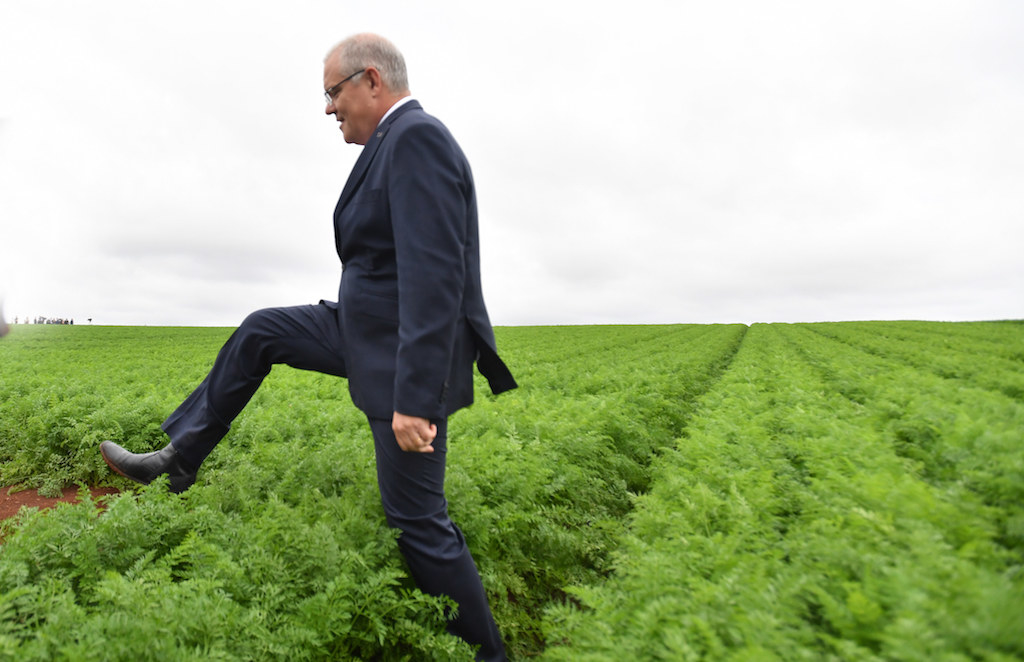 Thursday marks one week since the campaign began. It will also be a whole month until the election takes place. Stay strong everyone.