Videos and images from the scene show what remains of the building.
The north of England has been struck by severe flooding after torrential rain over the Christmas period.
The Waterside was in a 200-year-old building on top of a bridge over the Irwell.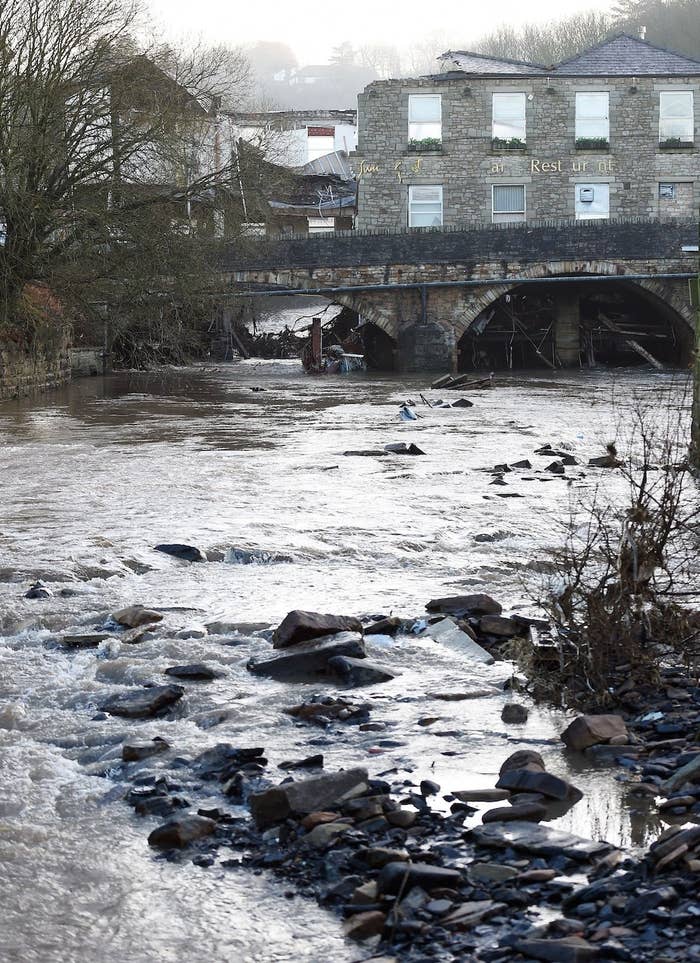 Parts of the building collapsed on Boxing Day, causing debris and beer barrels to fall into the river, the Manchester Evening News reported.
Eyewitness Adrian Costello told the newspaper: "I turned to my left and watched The Waterside crumble into the river from being fully intact to disintegrating in front of my eyes. It was like a scene from a film. It was gone in a few seconds. There was dust everywhere."
"I was about 20 to 30 metres away so I was alright. But we were just about to cross the bridge."
No one was reported to be inside the building at the time.
On Sunday, prime minister David Cameron announced hundreds of extra troops are being sent to areas such as Yorkshire and Lancashire to help deal with the unprecedented flooding.