David Cameron has defended the government's spending on flood defences during a visit to York, one of the areas of northern England severely affected by flooding.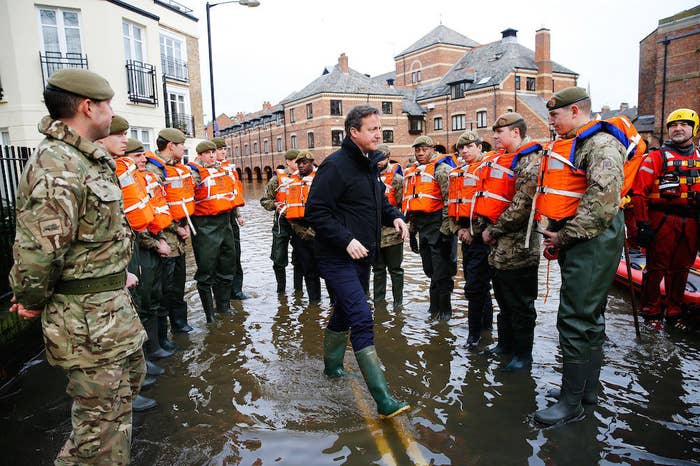 Speaking to Sky News on Monday, the prime minister said the government would assess how much is being spent and try to work out where more needed to be done.
"In York, there are two sets of flood defences – the flood defences on the [River] Ouse, which have worked, and then the flood defences on the [River] Foss which weren't able to work and that's why there are has been the flooding there has been," Cameron said.
"We've spent a lot of money on flood defences, we're going to spend even more in the future, and they have protected many thousands of houses from floods – but they don't always do enough."
The leader of Leeds City Council, Judith Blake, had warned there was a growing perception that the north of England was receiving less help with its defences than the south, Press Association reported.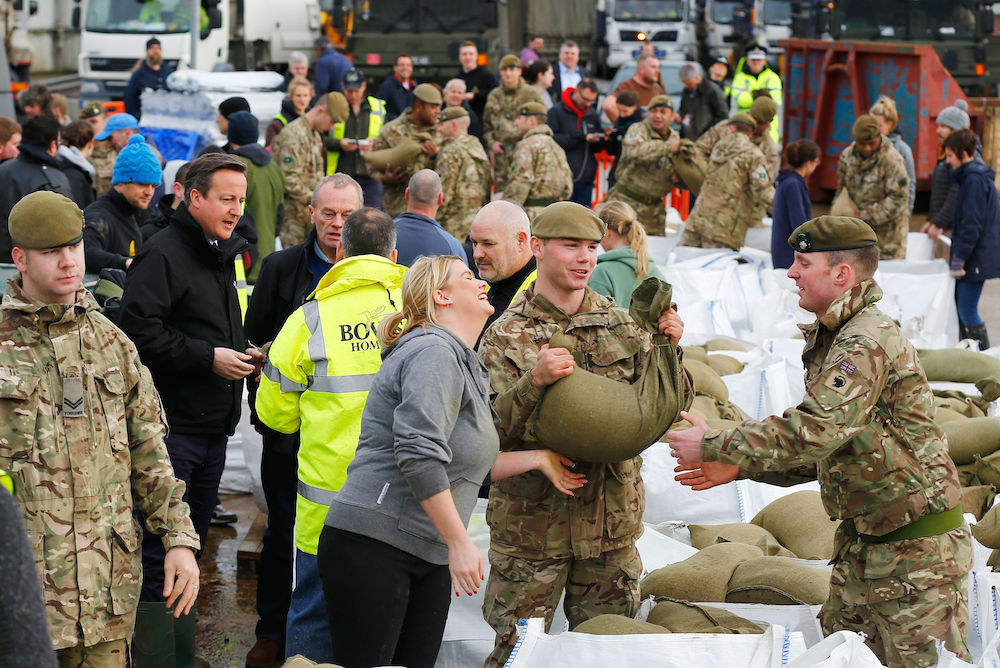 However, Cameron denied accusations of a "North-South divide" over efforts to prevent flooding, telling Sky News: "We spend more per head of the population on flood defences in the North than we do in the South.
"But the key thing is to spend the money where it's needed and if more money needs to be spent to help with the flood barriers... here in Yorkshire, for instance, we spent £100 million since I became prime minister on flood defences. We plan to spend, in this parliament, an extra £280 million.
"Let's look at where we're building it, where we're spending it, and see if there's more that can be done."
Labour's shadow foreign secretary and former environment secretary, Hilary Benn, said the flooding in his constituency of Leeds was the worst he'd ever seen.
"The need for improved flood defence is increasing really, really fast because the climate is changing," he told the BBC.
"Individuals need to think about what they can do if it's possible to protect their own properties, but what this reminds us all is that nature is more powerful than us as human beings."
Benn added: "The second thing is we've got to adapt to the changing climate, and improving our flood defences is one of the urgent ways we need to do that."
The deputy chief executive of the Environment Agency, David Rooke, told the BBC: "We will need to have that complete rethink and... move from not just providing better defences – and we have a £2.3 billion programme to do that over the next six years – but looking at increasing resilience."
That could include the way properties are built, including waterproof plaster and more instances of electrics placed higher up walls, Rooke said.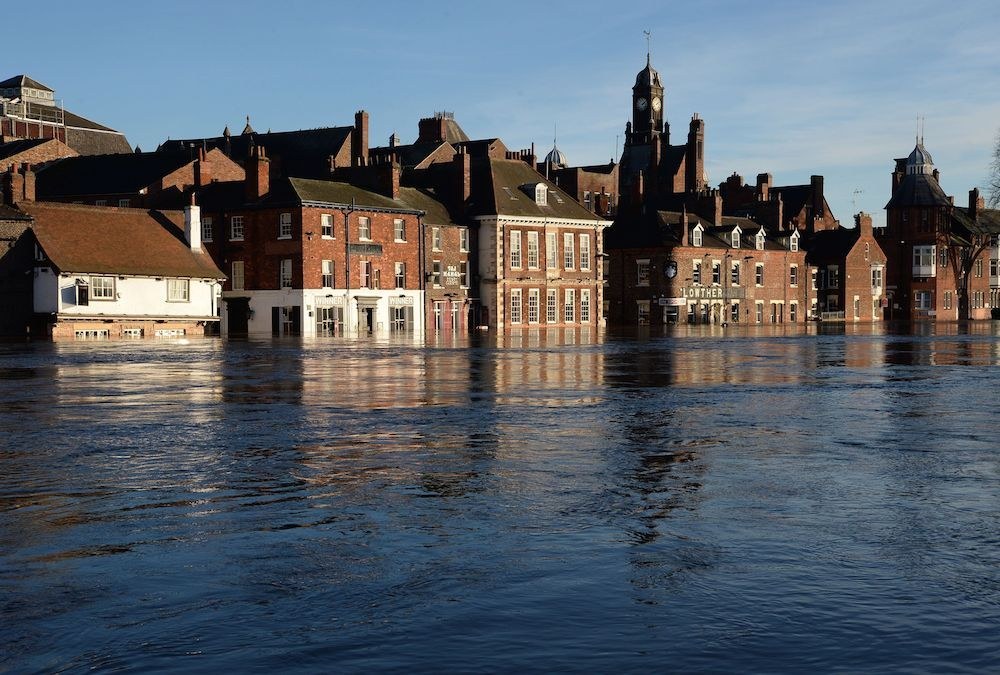 He added the UK was moving into a period of "unknown extremes" of weather.
On Sunday, Cameron announced extra troops were being sent to regions such as Lancashire, Yorkshire, and Greater Manchester to help deal with damage caused by the flooding.
Hundreds of soldiers have been deployed, with another 1,000 on standby.
Cameron blamed the floods on "unprecedented rainfall and river levels".
A series of severe flood warnings, indicating a "danger to life", remain in place in the north of the country today. Lesser warnings are in place across England and Wales.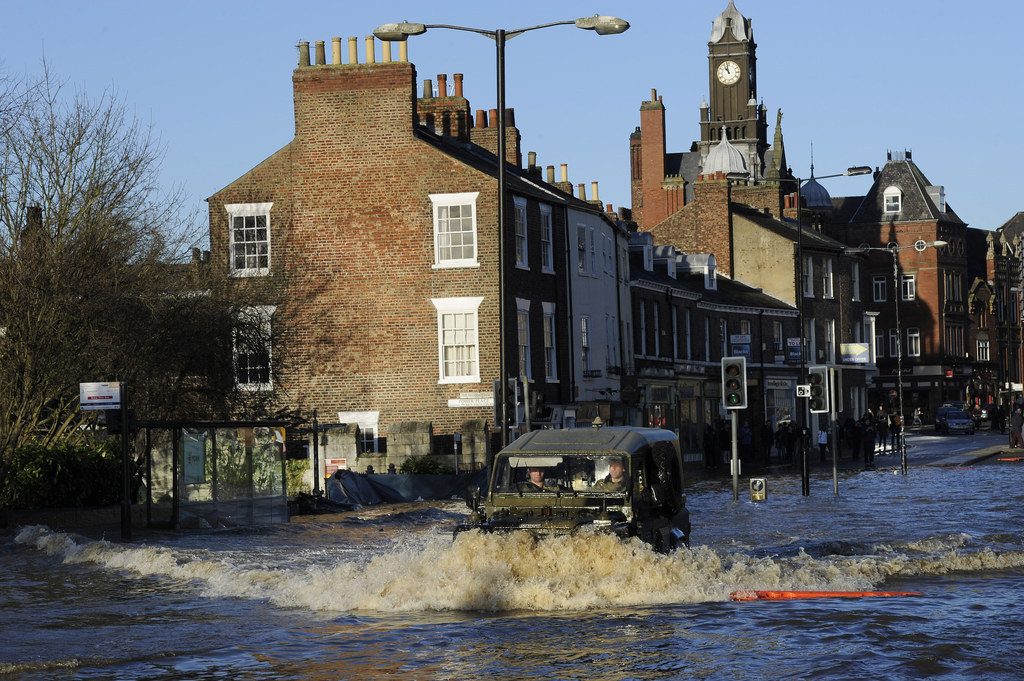 Thousands of homes have been affected by the flooding, sparked by torrential rain over the Christmas period.
In York, residents were evacuated from their homes during the weekend after the rivers Foss and Ouse burst their banks.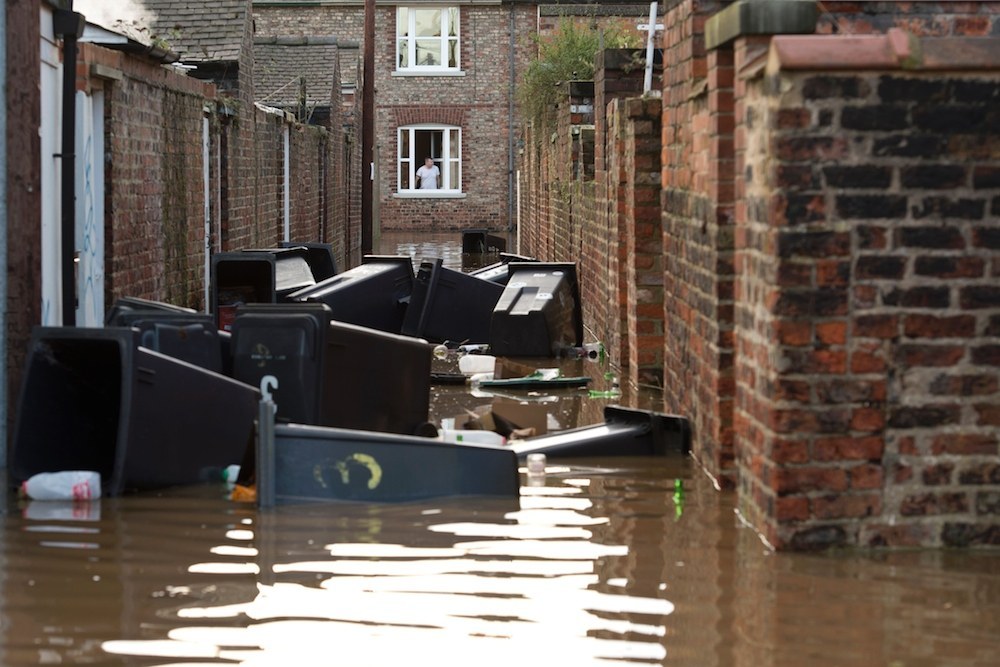 The Foss flood barrier was raised after its pumps were deemed to be in danger of failing. Hundreds of homes were flooded.
"A severe flood warning has been issued for the River Foss due to extremely high river levels," the Environment Agency said, according to ITV News.
"These high levels caused water to enter the Foss Barrier building. The pumps within the building are in danger of failing. The decision has been taken to lift the Foss Barrier gate, as if it fails in the down position water would be unable to discharge into the River Ouse. The Foss Barrier gate is now open."
Leeds was another of the locations that witnessed unprecedented water levels over the weekend, with the River Aire reaching a record height.
Thousands of Electricity North West customers were left without power at the weekend, the company said.
On Sunday evening the company said it restored power to 23,000 customers since the floods hit and was now focused on connecting the remaining 3,000.
Strategy director Paul Bircham said in a statement: "We understand how difficult it is to be without power and that's why we are pleased that we have been able to restore power to the majority of customers in Rochdale this evening.
"I want to reassure our customers that we are doing everything we possibly can to repair the damage and restore power safely to remaining customers. We will also be deploying more generators overnight."
York City Council spokesman Charlie Croft told the BBC on Monday that river levels in the city may have peaked.
"We have to say that we are still in the middle of a major incident, though tentative positive news is that the river may now have stopped rising at this point."
Forecasters have predicted a drier Monday, but there is further rain expected later in the week.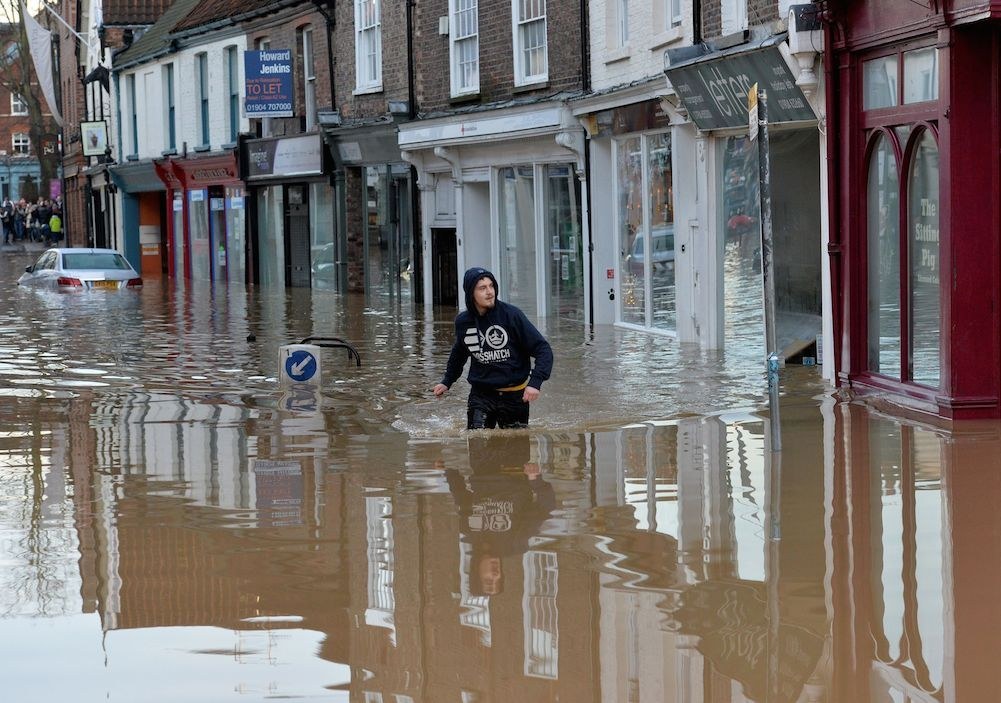 Up to 80mm of rain is forecast to hit higher ground in the north of England on Wednesday, the Met Office said.