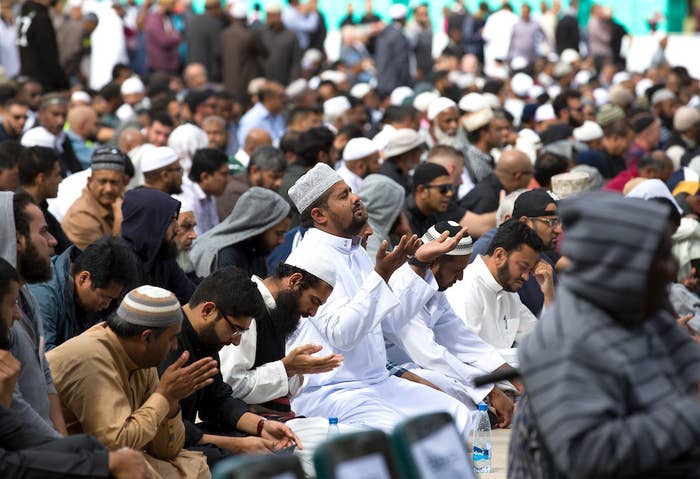 One week on from the terror attack in Christchurch, thousands of people have gathered in the New Zealand city for prayers and a two-minute silence to remember the victims.

Last Friday, 50 people were killed in shooting attacks at the Al Noor Mosque and Linwood Islamic Centre.
A 28-year-old Australian man has been charged with murder.
Following a call to prayer and a two-minute silence at Hagley Park, opposite the Al Noor Mosque, Imam Gamal Fouda told the crowd "we are brokenhearted, but we are not broken".
"Last Friday I stood in this mosque and saw hatred and rage in the eyes of the terrorist, who killed and martyred 50 people, wounded 42 and broke the hearts of millions around the world," he said.
"Today, from the same place, I look out and see the love and compassion in the eyes of thousands of fellow New Zealanders and fellow human beings from across the globe.
"This terrorist sought to tear our nation apart with an evil ideology that has torn the world apart — but instead we have shown New Zealand is unbreakable and that the world can see in us an example of love and unity. We are brokenhearted but we are not broken. We are determined to not let anyone divide us."
He thanked the police and prime minister Jacinda Ardern.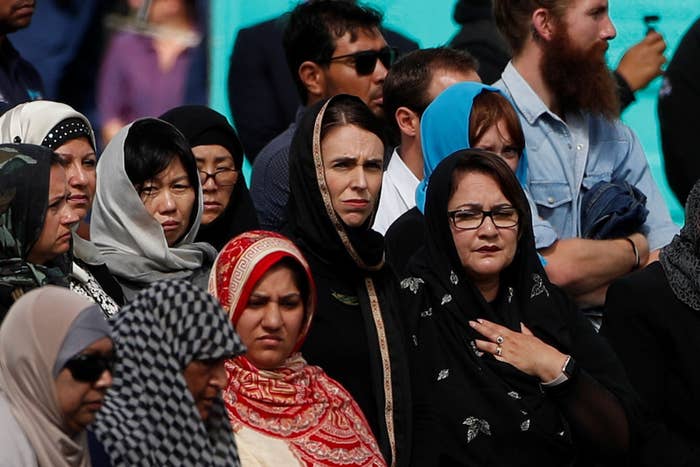 To the people of New Zealand, he said: "Thank you for your tears. Thank you for your haka. Thank you for your flowers. Thank you for your love and compassion."

He told the families of the victims "your loved ones did not die in vain", adding "their blood will water the seeds of hope" and people will see the beauty of Islam.
In finishing, the imam told the crowd "Islamophobia kills", adding that Friday's attack did not come overnight, but was a result of anti-Muslim rhetoric from some political leaders, media and others.

He said the deadly attacks last week were proof that terrorism "has no colour, no race and no religion".
"The rise of white supremacy and right wing extremism is a great global threat to mankind and this must end now."
On Thursday evening people in London also gathered in Trafalgar Square for a vigil to the victims.
The High Commissioner of New Zealand, Sir Jerry Mateparae, told the crowd: "An attack on one of our communities is an attack on all of us."