Chris Bowen on Tuesday: I'm In. Chris Bowen on Wednesday: I'm Out
Anthony Albanese is currently the only contestant in the race to replace Bill Shorten as opposition leader.
Chris Bowen has withdrawn from the Labor leadership race.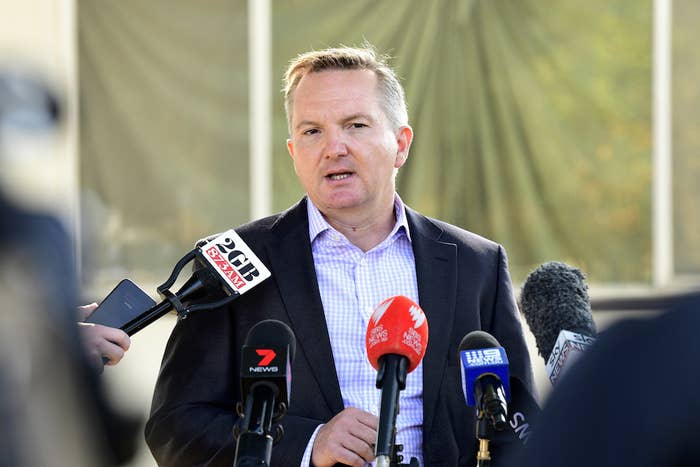 Bowen held a press conference on Wednesday afternoon and said he had reached the conclusion that it was not viable for him to win.
"It wouldn't be fair to put the party through the cost of the process and the delay for the start of a new leader."
He claimed he would have had the majority support in the actual caucus ballot but "I'm a realist, that Albo [Anthony Albanese] would win the rank and file for good reason, he's a popular character, by a good margin. Hence I have reached the view that it would be unlikely for me to win the ballot".
Bowen only entered the race yesterday and had said he was getting "good support" from his colleagues. The shadow treasurer had reportedly been encouraged to run by outgoing Labor leader Bill Shorten.
On Tuesday Bowen took responsibility for Labor's unpopular election pledge to change franking credits and said the party needed to learn how to speak to its base better.
Today he said he had made his decision to allow anyone who wasn't entering the leadership contest because he was to have a chance.
"I think it would be good for a new leader to develop a road show of senior cabinet members when appointed to engage not only with party members but the broader community about how Labor needs to rebuild in the suburbs and regions of Australia," he added.
Bowen's withdrawal means that unless someone else enters the race before nominations close on Friday, Anthony Albanese will be elected unopposed.
Bowen said earlier this week Albanese would make a good leader but the party deserved a choice.
"Anthony Albanese is a friend of mine, [he's] a good man and I think that he would make a good leader of the Labor party," he said.
"If he wins the ballot, he will have my full and undivided loyalty."
Bowen is from Labor's right faction, Albanese is from the left.
Albanese lost to Shorten in the Labor leadership contest in 2013 after Kevin Rudd stood down following the federal election defeat.
In that contest Albanese received more votes from the party membership, but Shorten had the backing of the caucus.
On Wednesday a number of Labor MPs and senators pledged their support for Albanese, including the party's current leader in the Senate, Penny Wong.
"Albo is the outstanding parliamentarian of our generation. He's shown that in his previous capacity as leader in the house and he's shown that he can work with people across the parliament to achieve the outcomes that benefit working people," she said.
Joel Fitzgibbon released a statement after Bowen's decision.
He said Bowen would have made an excellent leader but "I am now free to put my support behind Anthony Albanese".
"I've had a long discussion with Albo about my demands that the Party strengthens its focus on regional Australia, provides it with a meaningful seat at the Party's decision making table, and engages more on the issues which matter most to working people living in our great regions," Fitzgibbon said.
"I am satisfied that a Labor Party led by Anthony Albanese will provide that focus and he'll listen closely to the needs and aspirations of our country people. As a consequence, I will not be a part of the Leadership contest."
It remains unclear whether finance spokesman Jim Chalmers will throw his hat into the ring.
On Monday, Shorten's deputy Tanya Plibersek said she would not be running.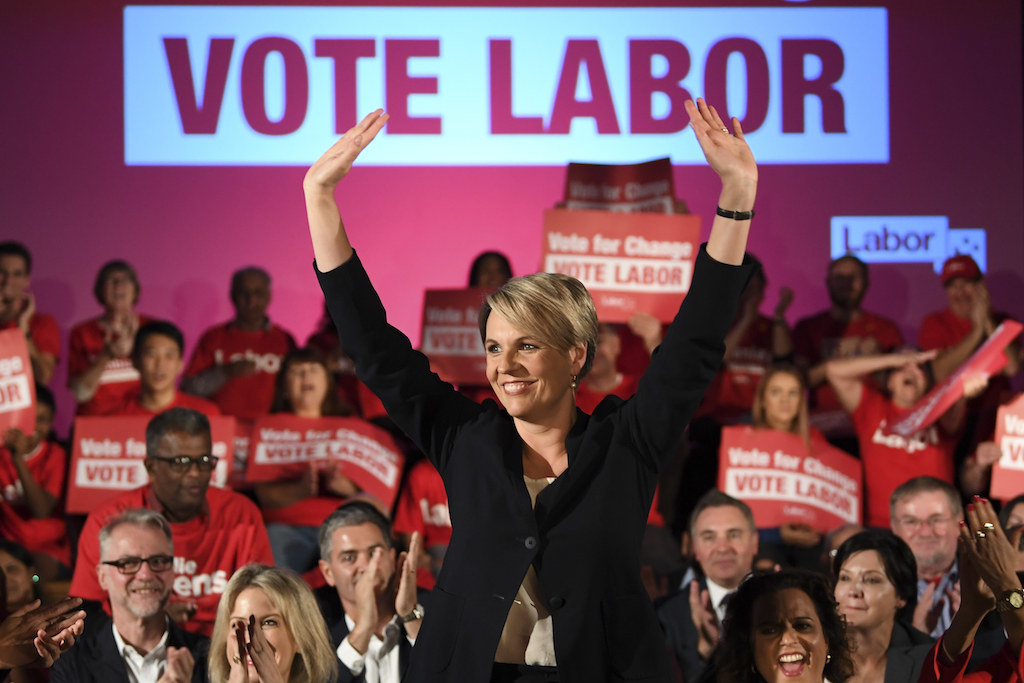 "I am very grateful for the support I have received from my colleagues, from party members and others, urging me to run for the Labor leadership," Plibersek said.
"I have support, from across the party, to be elected leader. I am overwhelmed by the confidence my colleagues, the union movement, and Labor party members have placed in me.
"I thank them from the bottom of my heart for their support. But now is not my time.
"At this point, I cannot reconcile the important responsibilities I have to my family with the additional responsibilities of the Labor leadership."
Last week, Albanese was promoting "Hot Albo" posters ahead of the federal election.
A day is an awfully long time in politics.