Cameron, Miliband, Sturgeon, And Clegg Appeared Together Just Hours After The Election
The current and former party leaders lined up together in central London to mark the 70th anniversary of the end of World War II.
David Cameron, Ed Miliband, Nicola Sturgeon, and Nick Clegg have appeared in public together just hours after the Conservatives secured a new majority government.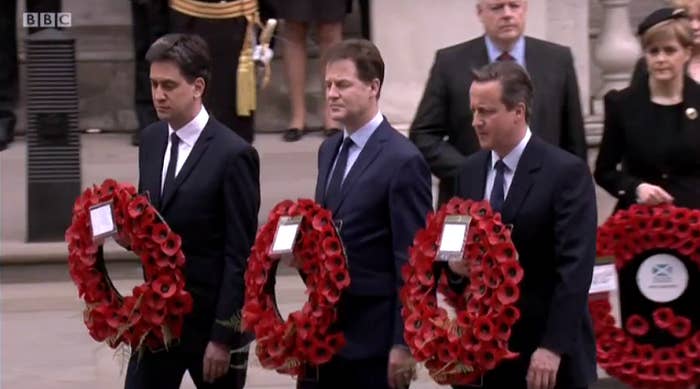 The politicians lined up at the Cenotaph in central London as part of commemorations marking the 70th anniversary of VE Day, when World War II came to an end in Europe.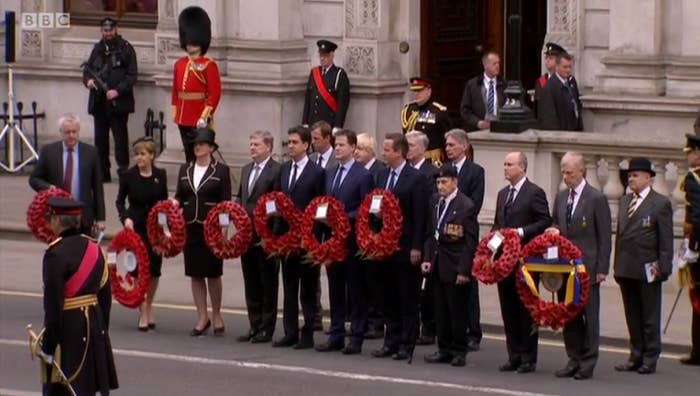 Cameron was today celebrating securing a majority Conservative government, after winning 330 of 650 seats in the House of Commons, with one still to declare.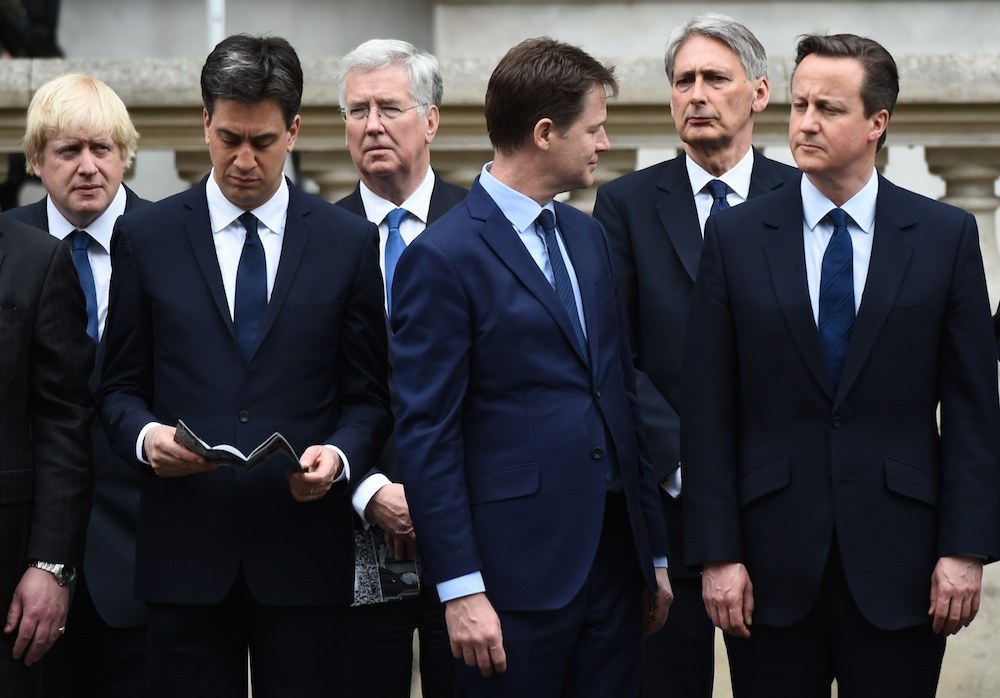 Sturgeon also enjoyed an incredible night, with her SNP party sweeping the board in Scotland – taking 56 of a possible 59 seats.