A springer spaniel named Buster who completed five tours of duty in Afghanistan, Iraq, and Bosnia has died at the age of 13.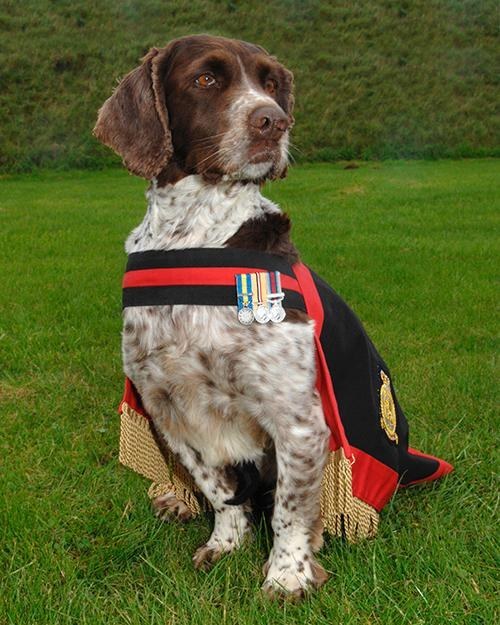 The Royal Air Force said the retired search dog had saved "countless lives" by searching out improvised explosive devices, or IEDS, in the field.
Buster's work during his five tours saw him honoured as an official lifetime mascot for the RAF.
The 13-year-old dog died at the Lincolnshire home of his handler, Flight Sergeant Will Barrow.
Buster had been enjoying his retirement with two other dogs, a statement said.
The RAF said the pair were inseparable and even last week had been visiting a local school where they'd been invited to hand out end of year reports to students.
Details of a special event to celebrate RAF working dogs are due to be released later.