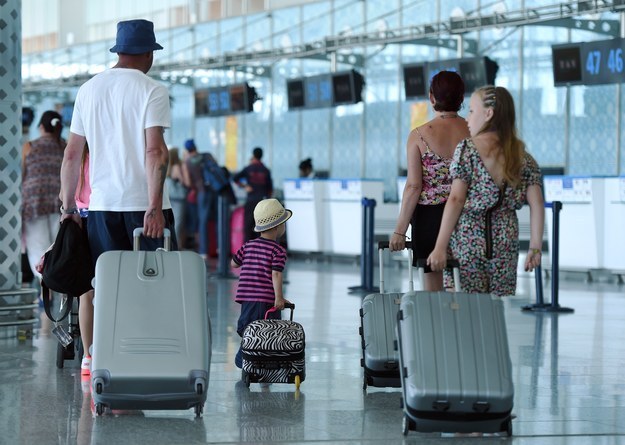 Thousands of British tourists are returning from Tunisia after the UK government urged them to leave the country, warning another terrorist attack was "high likely".
Thirty Britons were killed when a gunman opened fire on a beach in Sousse on 26 June.
On Thursday, the Foreign Office announced it had changed its travel advice for Tunisia.
"The evolving security situation since the attack almost two weeks ago means the decision has been taken to advise against all but essential travel to Tunisia," a statement declared.
Travel agents Thomson, Thomas Cook and First Choice are cancelling all bookings to Tunisia until the end of October and are working on bringing back customers and staff, ITV News reported.
Over 2,500 British tourists are thought to be in the country, the BBC said.
"Since the attack in Sousse the intelligence and threat picture has developed considerably, leading us to the view that a further terrorist attack is highly likely," Foreign Secretary Philip Hammond said Thursday.
He added: "While we are working with the Tunisian authorities to further strengthen those measures, we judge that more work is needed to effectively protect tourists from the terrorist threat.
"Taking all these factors together we judge it is right and prudent to make this change. We have not taken this decision lightly but our first priority will always be the safety of our citizens."
Nabil Ammar, the Tunisian ambassador to the UK, has criticised the decision.
"This is what the terrorists want. By damaging the tourism, by having foreigners leaving the country, they damage the whole sector and put so many people out of work on the streets," he told BBC's Newsnight.
Tunisian prime minister Habib Essid is expected to speak to his British counterpart, David Cameron, about the decision.